VoIP Phone services are something we use on a daily basis. There are many VoIP services in the market right now. So in case you are looking or a good VoIP phone services, then your just landed on the right article!
What is Voice-over-Internet-Protocol (VoIP)?
Voice Over Internet Protocol (VoIP) also known as IP Telephone is a method to share voice communication and multimedia like fax, voice messages, SMS over the internet rather than any telephone network. There are several terms used for voice communication such as internet telephony, broadband telephony, etc. This IP is actually enabled by groups of technology and methodology. This Ip service works on codecs that help in transferring uncompressed files.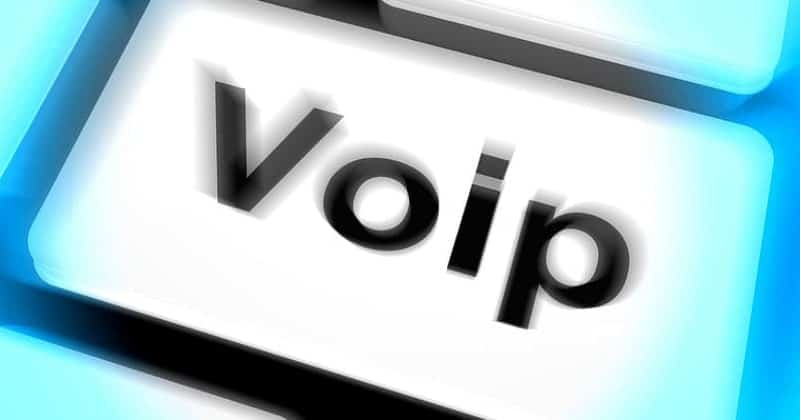 The quality of the audio file decreases when it is compressed but compressing also helps to reduce the bandwidth requirement. VoIP encapsulates the audio file into small packets from the sender's end and decapsulates at the receiver's end.  VoIP helps in reducing the network infrastructure costs by avoiding the use of circuit-switched networks.
List of 5 Best Cheapest and Low-Cost VoIP Phone Services in 2020:-
Although VoIP phone services are a bit costly we know that people are always looking for better products at an affordable price, especially for those who are running small businesses that make use of phone calls (domestic as well as overseas). Here we have researched our best and listed the top5 VoIP services available in 2020, at the most affordable price.
1.) Google Voice
Google Voice provides you with free VoIP services, and even the Premium Plans starts at just $10 per month. It can be a great option for entrepreneurs who are running small companies and businesses, This allows you to have a separate network for all business purposes and you don't need to use your personal number in all such cases.
The Google Voice service also provides you with a unique feature that lets you convert voice messages into texts. Since the free version of Google Voice offers users with almost all features, but it is still better to go with the Google Voice for business as it provides you with some more additional features and is much reliable for businesses.
2.) Ring Central Office
This VoIP service is one of the oldest service providers. Ring Central provides you with many useful features and offers 4 different affordable subscription plans to choose from. It comes with a simple interface and is very user-friendly.
They also offer you a 14-day trial version which makes it easier for you to go through its features before paying for any subscription. They also provide you with cloud-based and collaboration solutions. This VoIP service also lets you hold on video and audio call meetings and webinars.
3.) 8×8
The 8×8 Global Cloud Communication is working in more than 150 countries. It might not be the perfect option for you if you are looking for cheap subscription plans, but it is worth paying for a service provider like 8×8. They also provide you with a 30-days free trial version.
They offer 4 different subscription plans starting from $28 per month per user for the X series X2. Although the X series X4 is the most recommended subscription plan as it provides great security and many more required features at a reasonable price. The most expensive plan is the X series X8 that charges $175 per month/user and contains all premium features.
4.) Nextiva
Nextiva is a VoIP service provider founded back in 2006, this service provider focuses on cloud-based communication. They are working with more than 150,000 businesses across the world. Nextiva offers 3 different subscription plans the basic starting at $20 per month/user, which is quite affordable for entrepreneurs starting their businesses.
5.) Grasshopper
Grasshopper is another VoIP service provider and is the last one on our list. This VoIP service provides 3 different subscription plans, the Solo starting at just $29 per month and also provides various offers on annual subscription plans. They also provide some good features such as managing calls, call recordings, voicemail, call forwarding, virtual fax and a lot more on the list. It is very user-friendly and also offers a free trial.
From Editor's Desk
This brings us to the end of our best VoIP phone services list. We hope you have found a good service which offers VoIP in your budget range. Bookmark us for more informative articles just like this.