Developing issues with your PC? Remember how smooth it used to work when it was new. But as things get old, we can experience a gradual decrease in their performance level. So, if you are finding similar problems with your PC like slow responses, screen freezes, etc., you can fix it up using PC optimizer software for windows.
It happens because of too many junk files, outdated or damaged drivers, malicious programs, and many more. So if you want to keep your PC healthy, then you need to optimize it!
Therefore in such cases, all you need is a complete Windows Optimizing tool. A PC Optimizer detects and fixes all such problems and ensures the proper functioning of your system. Such applications are easy to use and do most of the work with a single click of a mouse. So what are you waiting for? Go check out the best PC optimizer software below.
Also Read- Best Free PC Cleaner Software For Windows 10
List of Best PC Optimizer Software For Windows 11, 10, 8, 7 in 2022
Slowing windows computer is a problem that happens to almost every windows user. So, to resolve this, we hand-picked the best and free PC optimizers for Windows computers. These are supported by Windows 11/10/8/7.
1. AVG PC Tune-Up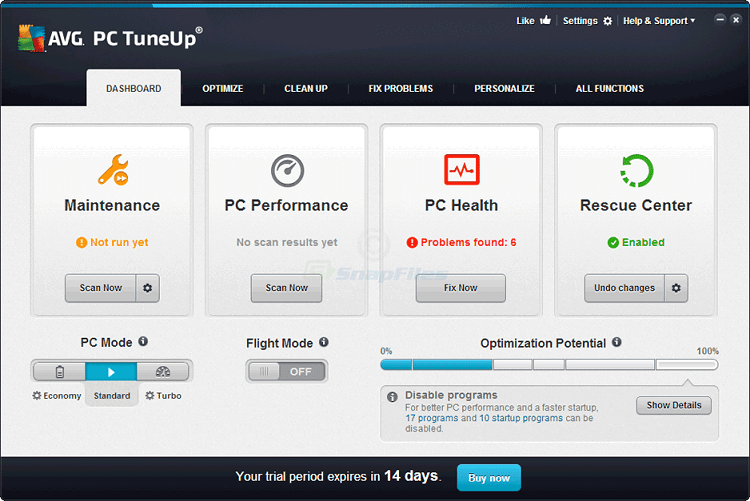 With the AVG Tune-Up PC Optimizer, you can now make your PC live longer and run faster. It, not just limited to optimizing your PC but offers several other features like auto program updates, cleaning junk files, uninstalling unneeded Softwares, etc.
Pros:
Revamped Sleep Mode Technology
Additional tools to enhance battery life
Automatic all-round maintenance
Automatic registry cleans
Cons:
Frequent annoying false alarms
Removes different unwanted files in occasional cases
2. ITL Windows Optimizer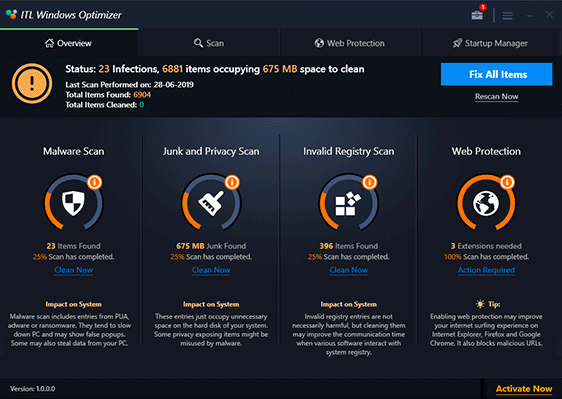 ITL Windows Optimizer is an All-in-one PC optimizer and maintenance software. A feature-rich, powerful tool that scans throughout your system and fixes all breaks. It also removes junk files and free-up space, boosts PC performance, repairs damaged registry entries, and more.
Pros:
Scans all invalid registry entries
Complete Web Protection
Provides good privacy tools
Cons:
The free version comes with a limited option
3. Ashampoo WinOptimizer
Another impressive Windows Optimizer Tool, the Ashampoo WinOptimizer, helps enhance PCs' performance. It scans and fixes suspicious damaged files and registry entries. Also, the WinOptimizer Tool blocks infected sites and delete system garbage. There are various modules available for defragmenting the hard drive to recover additional space in the system.
Pros:
Allows to create registry backups
Has a scan scheduler
Sophisticated design
Cons:
Buggy User-Interface
It gets a bit slower at times
4. Norton Utilities
The Norton utility automatically optimizes your PC's functioning. Moreover, it dramatically impacts the hard drive and the system's memory while launching high-end games and apps. In addition, it fixes all common issues and speeds up your PC to give you the smoothest experience. Above all, with its one-click option, you can now optimize your system within a few minutes.
Pros:
Automated PC care
Easy interface with 1-click optimization
Scans all startup programs
Cons:
Defragmenting hard-drive is not available
A little expensive as compared to others
5. Piriform CCleaner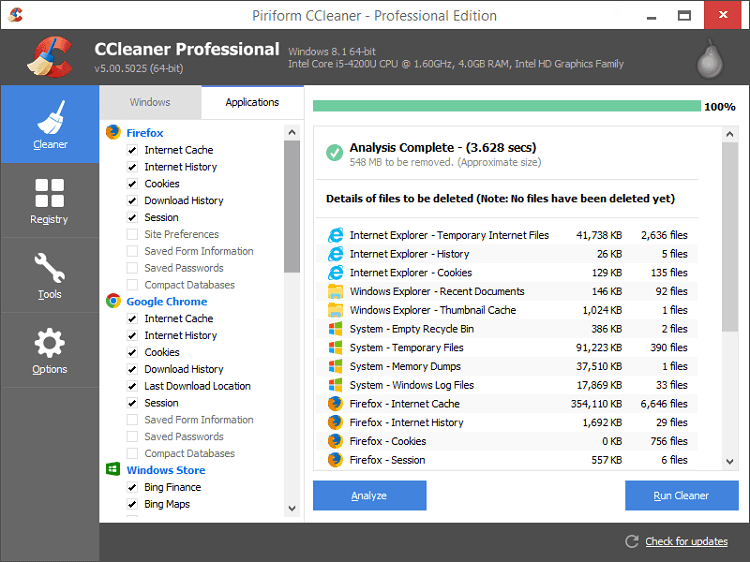 CCleaner is probably the best Windows optimizer and a popular one. It lets you maintain the performance of your PC and keep things organized. It repairs all damaged and outdated drivers to provide better functioning. Moreover, it also ensures safe browsing by deleting your history and blocking malicious or unwanted apps.
Pros:
Quick and easy installing process
Includes Defraggler for the efficient performance of the hard-drive
Cons:
Free Version includes minimal features
You might sometimes install different unwanted files on your PC
6. IObit Advanced SystemCare Free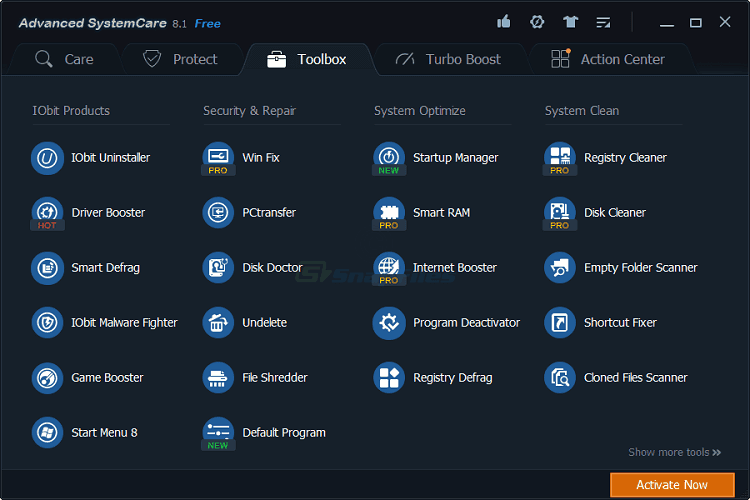 If you are looking for a free optimizer with all essential tools, then this is what you need. It comes with an in-built cleaner that scans and removes all junk. Additionally, it also prevents your info from any untrusted authority.
However, you are always welcome to go for the paid version if you want additional features like real-time optimization, deep cleans, etc.
Pros:
Variety of useful tools
Includes in-built antivirus
Cons:
Annoying ads are available
Scores are average
7. Win Magician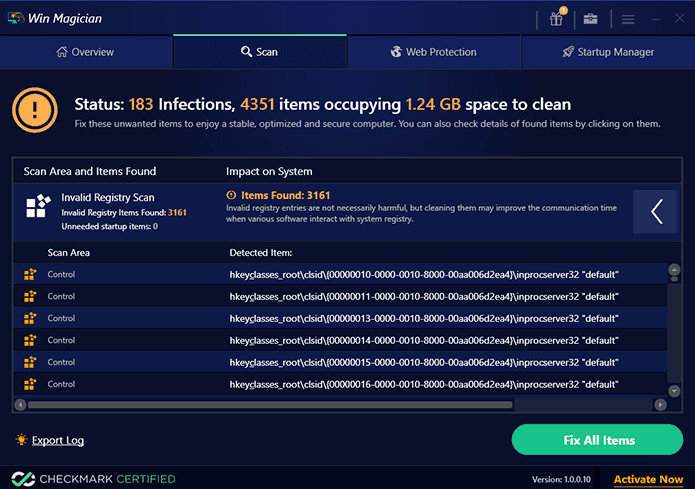 Another all-in-one PC optimizer, best suited for Windows 11/10. It features a junk cleaner that performs effective scans and removes all junk and unwanted files. In addition, there is a built-in ad blocker that protects your device from annoying and harmful ads.
Moreover, it also removes all residuals of unwanted programs. Additionally, it comes with a registry cleaner that indeed helps in speeding up your PC.
Pros:
Offers all required tools for PCs maintenance
Simple and User-friendly
Cons:
It doesn't support older versions of Windows
8. Iolo System Mechanic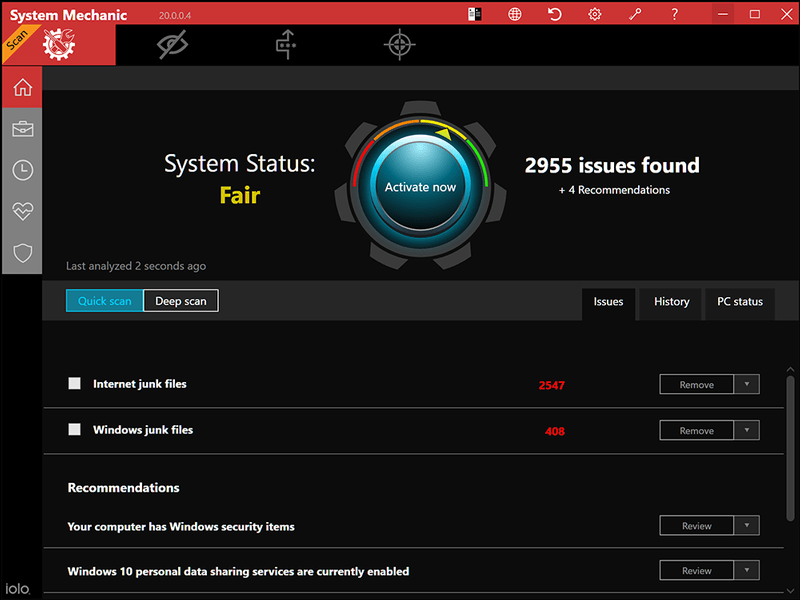 If detailed reports or developers' support isn't your greatest priority, you might love this great PC optimizer. Iolo System Mechanic is among the best Windows optimizers that help delete unwanted files, remove bloatware, and improve PC performance. This feature-rich tool wipes your caches, free up memory, and boosts your system
Pros:
Variety of Scanning options made available
Offers impressive cleaning tools
Cons:
Unresponsive help support from the team
Provides brief reports after every scan
9. Advanced System Optimizer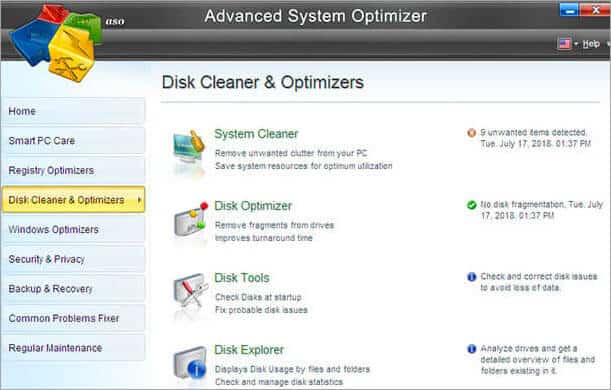 If you are looking for an advanced way to clean any residue files and optimize your PC, this tool is a great choice. As the name suggests, the tools efficiently fix the junk or cache files problem.
Apart from that, it can also help you to do disk fragments, optimize disk storage, and much more. So give it a try as the software is free to use.
Pros:
Variety of Scanning options made available
Offers impressive cleaning tools
Cons:
Unresponsive help support from the team
Provides brief reports after every scan
10. CCleaner
CC cleaner is a powerful tool that can optimize your PC by cleaning up cache and residue files. any programmers use CC cleaner to remove any junk which is left after deployment or tests of their apps and software
CC Cleaner is a boon for normal PC users as it can solve all the residue file issues in one click. Moreover, most of the features in the app are free of cost and fall under the free trial.
Pros:
Offers impressive cleaning tools
Cons:
Pro version price is high
From Editor's Desk
Using these free-to-use PC optimizer applications can help optimize your PC to work faster. You can make your choice depending on whether you want to go with the premium versions or are just fine with the free ones. Lastly, don't forget to tell us about your favorite one.