If you are a long time Windows user, you might be familiar with its performance issues. Working overtime on Windows or making extreme use of it by opening several applications at the same time might cost your PC to start behaving abnormally, and you might end up suffering glitches. And then you have to use a PC Cleaning software to clear out all the junk files.
Don't kill your time searching for the best PC Cleaning tools for your system. We have researched and listed down some of the best free PC cleaners for you. These tools provide deep cleaning and ensure all privacy-related issues at the same time.
List of 11 Best Free PC Cleaner Software For Windows 10 in 2020:-
Below we have mentioned the best free PC Cleaners for Windows. Along with cleaning, these tools also provide other useful features too:
1. CleanMyPC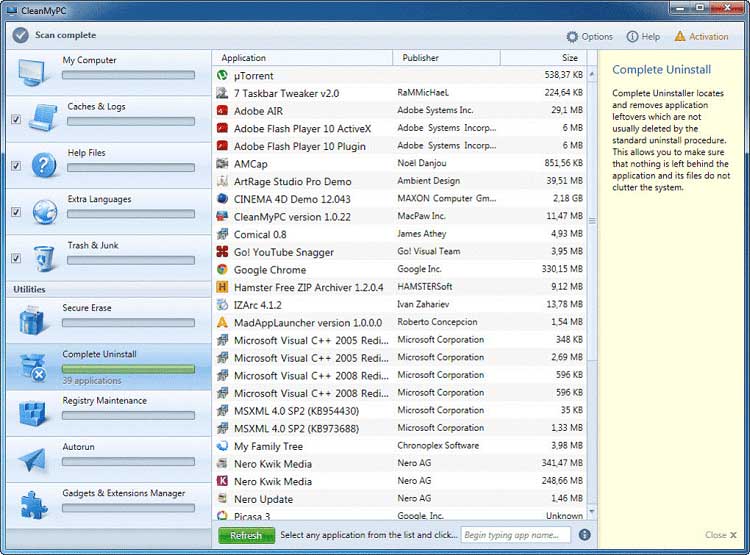 CleanMyPC is one of the best PC cleaners you could probably have on your Windows. The free PC cleaner tool scans your entire system and helps clean all junk and unwanted file to free up space on your computer.
The software runs quietly in the background without creating any hindrance with your workspace and uninstalls all unnecessary programs and their residual files too.
2. CCleaner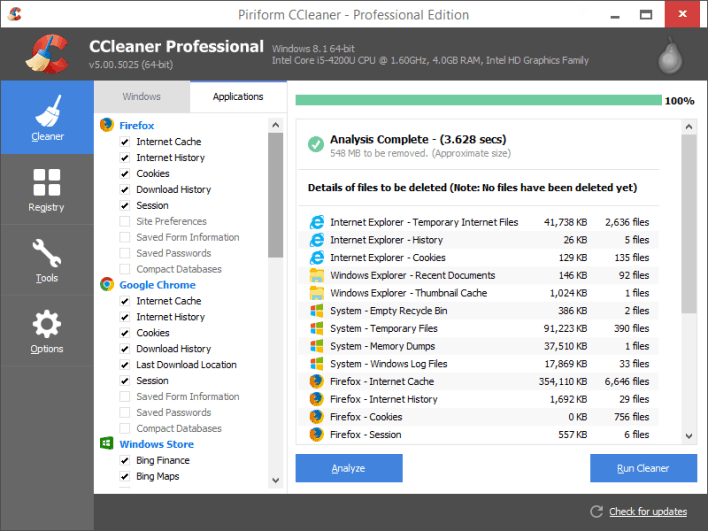 CCleaner comes in the list of the most renowned disk cleaners out there. This software has already made a great impact on the market. The cleaning tool detects and removes all junk and redundant files and free up space on your PC.
It also holds a registry cleaner that deals with all Windows registry-related issues. In addition, it also has a duplicate photo finder that scans and deletes similar photos on your computer.
3. AVG PC TuneUp
AVG PC TuneUp is a well-known free PC Cleaning tool that automatically fixes bugs and crashes. The software automatically scans unwanted files and other bloatware and remove them.
This lightweight cleaning tool comes with a sleep mode technology that indeed boosts your system's performance to the next level. You can clean over 200 apps and it automatically cleans up your Windows registry. Moreover, with its one-click feature, you can update all programs at once.
4. Clean Master For PC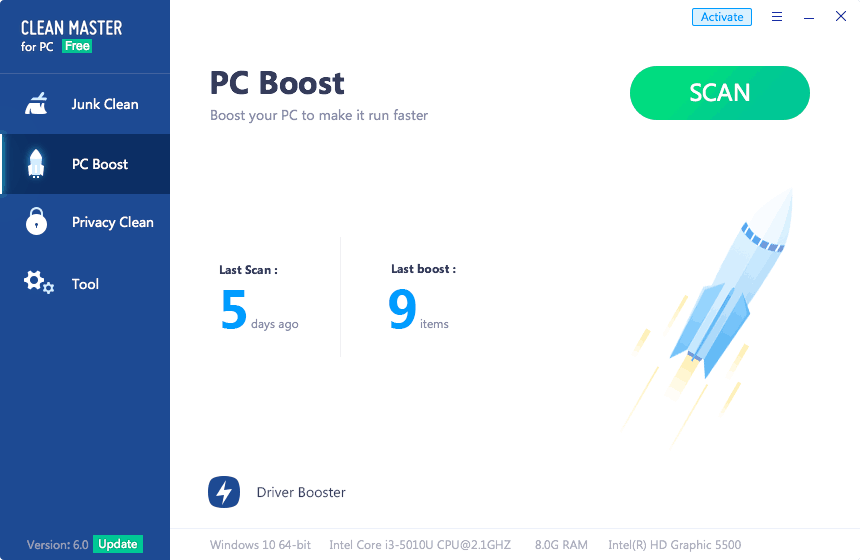 Here we have another awesome PC cleaning software for Windows. Clean Master For PC helps stop unwanted startup applications and run proper disk cleans.
The software further optimizes your system's settings and fixes all fatigue drivers. It also lets you keep your privacy intact using the anti-tracking functionality.
5. AusLogics BoostSpeed
Well, how about a little sophisticated one? Check out the Auslogics BoostSpeed, a reliable and quite effective one on this list. BoostSpeed lets you set up schedules for auto system maintenance.
This feature-rich app helps you scan and remove all redundant files and provide stability to your device. Furthermore, you also get enough features to maintain your privacy.
6. Ashampoo Win Optimizer Free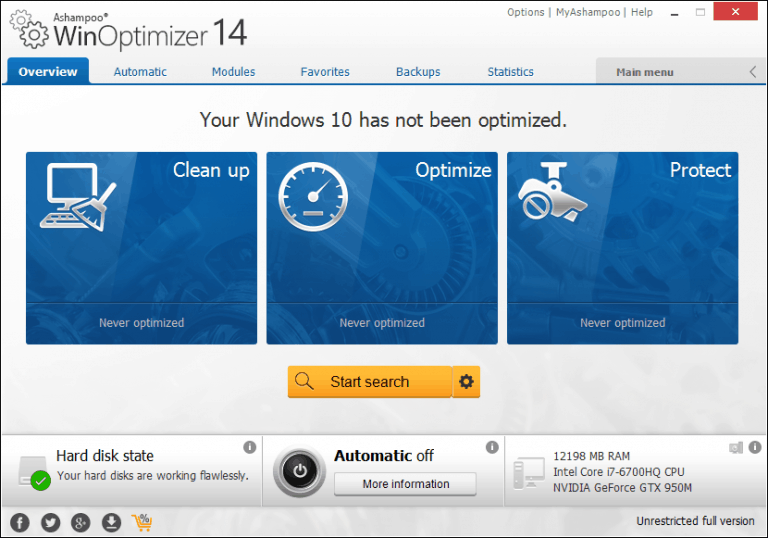 Another free PC Cleaning tool with a bundle of features that ensures the well-functioning of your system in the long run. Its one-click PC optimization feature lets users clean all redundant files and folders to boost up the computer speed.
With Ashampoo, you can protect your privacy too as it removes all your browsing history and cookies and analyzes and optimizes your network speed.
7. IObit Advanced System Care
The Advanced System Care from IObit is among the oldest ones. This PC Cleaner helps clean up all junk and maintain systems performance.
This tool removes all junk files and frees up your disk space. It also ensures faster startup of your PC and can be used to clean other applications and toolbars too.
8. Fix My PC
Optimize and fix your PC with the FixMyPC tool. This tool as the name suggests provides all such features that are needed to fix all major common issues on your system.
With FixMyPC, you can protect your computer from trojans, spyware, adware, bots, and other virus attacks. It cleans up all unwanted data and de-clutter the systems hard disk to ensure better performance. You can stop all background programs to save PC from draining.
9. WinZip System Utilities Suite
WinZip System Utilities Suite is a PC cleaner and a very popular one in the market. The tool comes with several useful features and optimizes your system by deleting all trash and junk files.
This tool further helps you clean your Windows registry and tweaks the system to boost up your device. In addition, it helps you update drivers, create backups, and keep your privacy intact by taking proper measures.
10. Advanced System Optimizer
If you're looking for a PC cleaner software that can give you a great distraction-free gaming experience then this is the right choice for you. You can easily switch between gaming mode and work mode and it will optimize your PC accordingly.
11. PC Booster
It is a tool that can repair your PC and optimize its performance. PC booster can remove all residue and junk files which might be decreasing your PC speed and performance. It also comes with online protection and can remove or ease your online activity for security purposes.
From Editor's Desk
Computers take care of a lot of our daily life works. So, why no we take care of them too? practically if you already faced such glitches and lags on your system you should be aware enough about how annoying it really is.
Therefore, running periodic scans and cleaning up all unwanted mess using these free PC cleaning software tools will surely help you. Try out these PC cleaning tools and let us know which one you choose to keep.