Rooting an Android phone lets, you customize your device in your way. Unfortunately, without rooting a device, there are not many options to customize. There are many reasons to root your phone. It helps in battery improvements, better backups, custom ROM, can get more powerful apps, customization, Tethering, use hidden features, and block ads.
So, do you want to root your phone? If yes, then do not get confused on what app to use, as here we have mentioned a few best root apps for Android. With these apps, you can root your phone and improve battery life and make your phone look stylish as you wish.
Also Read- Best Android Apps Not on Google Play Store
List of Best Root Apps for Android in 2022
Installing the best root apps on an Android device can make your phone's performance better than a non-rooted device.
1. Migrate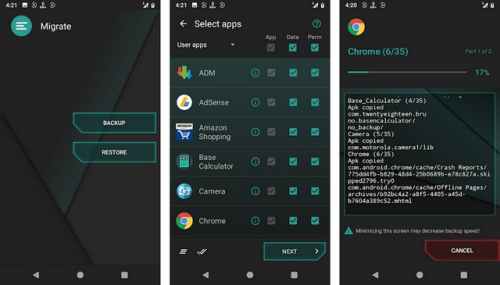 Migrate app will assist you to switch from one custom ROM to another. For rooted Android devices, this is one of the best back-ups and restore apps. It allows you to take back everything available on your device like apps, apps data, messages, call logs, contacts, App installer, Font scale, and more. It will create a flashable Zip file.
Price: Free
2. Solid Explorer File Manager
Solid Explorer is something different from other apps as it allows you to access the files of the system and can also edit the apps' host files. You can remove trackers and block websites.
This is one of the best apps for Android devices that allows you to do many amazing things. It is said that Solid Explorer is the only featured file manager with material design.
Price: Free/ $1.99
3. Titanium Backup
Titanium backup app lets you uninstall bloatware, freeze apps, and take a backup of apps and app data. This means all the protected apps & system apps and external data on your SD card. If you are a new root user, then this app is recommended for you.
Moreover, in the Pro version, you can freeze the app, which means you can leave the installed apps and never allow them to work again.
Price: Free/ $5.99
4. Servicely
Servicely is the app that controls the apps that drains your battery. It has both paid and free version, wherein free version, you can put brakes on up to three apps. It has the ability to stop the only services instead of stopping the whole app. However, if you have more apps then you need to get a pro version.
,Price: Free/ Upto $13.99
5. Tasker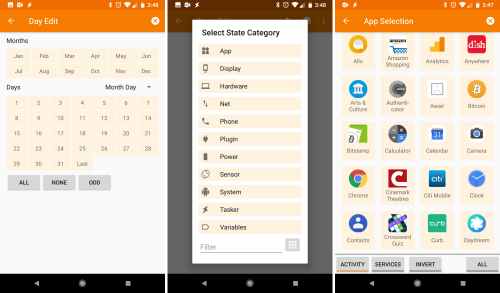 Tasker is the most powerful app that lets your phone do many things. Most of the functions of this app do not need root permissions. It is a great app for tinkerers and those who have unusual needs for their smartphones. One can use this app with or without root. You can get it for free if you have Google Play Pass, or else you must pay $2.99.
Price: $2.99
6. Adblock Plus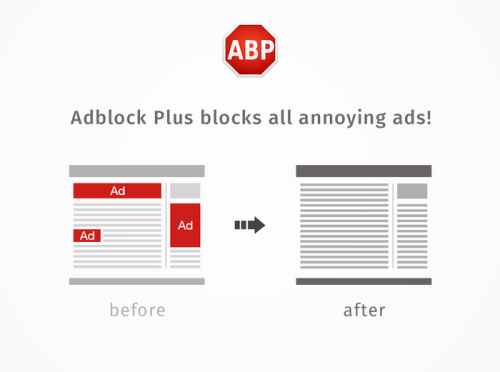 Adblock Plus is an open-source app that removes ads from the device. Most people find this app very useful, as advertisements are blocked. The app is configurable, and the app is not available on the Google Play Store, but there is an official APK link from which you can download.
Price: Free
7. Magisk Manager
Magisk Manager is almost a new root app. One of the main functions of this app is it lets you hide root completely. With this app, while rooted, you can watch Netflix, Play Pokemon Go, and more. There are many other functions like modules that add more functionality.
However, the app is not available on the Play Store yet, but you can download it from the given link. The magisk mount feature lets you change the core level without any problem.
Price: Free
8. Naptime
Naptime is a battery saver app as it lowers your device's power consumption when the display is off. To do this, it enables the in-built Doze power saving functionality. Both root or non-root users can use this app in the same manner.
It also disables few connections automatically like Wifi, mobile data, location, GPS, and Bluetooth when the Doze mode is affected. You will find it difficult to use the first time, but it is straightforward to use once you get it.
Price: Free / Up to $12.99