Generally, it is recommended to download the latest version of the software on your devices or keep the existing apps up to date for getting new features and security patches. But sometimes, it becomes necessary to use older versions of software for specific reasons. Here the problem arises as you will not get previous versions of apps software on their official sites.
Thanks to some third-party website that provides all the older versions of software to the users. The best part of these sites is that you can see the exact date they were launched and the changes made in the updates. Moreover, you can download all the paid software free of cost from these sites.
However, while doing so, you must be very cautious as many third-party platforms try to install unwanted files and spyware along with older versions of software in your device. For this reason, we are helping our readers with some of the best websites to download older versions of software for PC and smartphones.
Also Read- Best Free Software Download Sites
List of Best Free Sites To Download Older Versions of Software
Oldversion

Softonic

Filehorse

Apkpure

Filehippo

ApkMirror

PortableApps.com

Oldsoftware.com
1. Oldversion.com
It is one of the oldest third-party app download site where you will get Windows, Mac, Linux, and Android software. The website has a straightforward interface where all the apps are categorized under the respective tabs. In addition, there is a search bar that you can use to search your required app or software.
Each of the software and apps on Oldversion website contains 4 to 5 versions to download older versions of them. Some old versions of apps present on the site are AVG, Opera, Winamp, etc. You can also use it to upload your own apps on the platform.
2. Softonic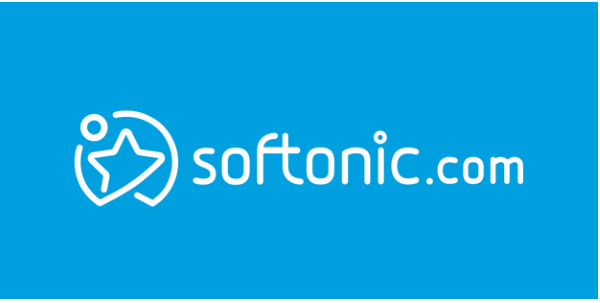 This is another popular platform from here you will get older versions of your favorite software to download. You will get almost all free and paid apps for Windows, Mac, Android, and iPhone on this website. Previously Softonic used to offer a lot of junk files to download with the main software.
However, now the website has eradicated that policy and offers the best possible user satisfaction. Besides older versions of apps you can also get applications that were removed from Play Store or Apple app store. In case you face any problem while installation Softonic provides installation guides for convenience.
3. Filehorse
If you are willing to avail of older versions of Windows or Mac software, then Filehorse will be a good choice. The admin of Filehorse claims that each software available here is first checked with anti-malware programs like Google Safe Browsing and VirusTool and then offered for download. This ensures the safety of the user.
Apart from an older software version, Filehorse also features an updated list of apps with all detailed changelogs. You can also set up notification alerts to let you know whenever a new version of the software is available in Filehorse. Some of the software categories available in this platform include cleaning and tweaking software, fire and security, file transfer, and networking.
4. Apkpure
Apkpure is another trusted platform used by millions of Android users as an alternative to the Playstore. The website can be used to get all the older versions of Android apps. Apkpure is one of the safest apk download site on the internet. Moreover, it is so diversified that one can even find the very first version of an application.
Besides older versions of the app, users can also download apps that Playstore restricts. The best part of Apkpure is its clean downloader that will help you get the main application without installing any junk files on your device.
5. Filehippo
Our subsequent inclusion is Filehippo, a fantastic third-party platform for downloading apps for Windows and Mac. The unique aspect of this website is that it stores and lets you download all the previous versions of the software available on it. Currently, the website has 40,000 software available.
The user interface of Filehippo is well-categorized with 13 categories, namely Browser, Desktop, Games, Social and messaging, etc., so that you can easily find those programs required.
6. ApkMirror
If you are looking for a trusted website to download older versions of Android apps, ApkMirror will be the best option. You can also use ApkMirror to download paid apps for free. All the apps available on this website are scanned multiple times for Malware and security.
You can also trust its genuineness as ApkMirror does a cryptographic signature matching for this purpose. Recently ApkMirror has also launched an Android application form where you can directly download and install your required apps.
7. PortableApps.com
PortableApps.com is a fantastic website that contains all the versions of Windows-compatible software. The site has been operating for a long time and is trusted by millions of users. On the home page, you will get several tabs that categorize the respective software.
A unique aspect of PortableApps.com is the feedback system where you can post your feedbacks and queries regarding any specific app. In addition, the support forum will revert you as soon as possible. Some of the software available on the site are office software, editing software, games, utilities, etc.
8. Oldsoftware.com
Another well-organized website that will provide you with all the old versions of windows software is Oldsoftware.com. There are more than 2400 programs available in this sie. You can trust the software as they are all checked for viruses before making them available for download. 
The best part of Oldsoftware.com is the simple user interface that lets you easily find your required software to download. Moreover, different tabs contain respective categories of software. Each version of the app comes with different information like changelogs and the number of downloads.