Two-Factor Authentication is also known as 2FA, means an additional login code that is needed to login into your account. These days, accounts getting hacked have become normal, so you need to be very careful by keeping your passwords strong and using two-factor authentication.
If the hacker tries to steal your password and username, it will still be hard to get your account, as it will ask for an authentication code that comes on your smartphone if you use Two-Factor Authenticator apps. When you use 2FA, any service you log in to will ask you two authentications; one is the password you know, and the other is the authentication code in the app.
Using Two-factor authenticator apps on smartphones has fewer options as compared to websites. Here are some of the Two-Factor Authenticator Apps for Android devices.
List of Best Two-Factor Authenticator Apps for Android
1. Authy
Authy two-factor authenticator app works similar to Google and Microsoft's variants. The codes used to authenticate your login and the codes are provided by the app. The app also supports offline device syncing, and it supports many sites and accounts. One of the best things is it's totally free without ads or in-app purchases.
Price: Free
2. Google Authenticator
It is one of the most popular two-factor authenticator apps by Google. For all Google accounts, the Google Authenticator app is recommended. Apart from google accounts, it also works for many other websites.
It supports Wear OS, dark theme, and works offline. The User Interface of an app is very clean and easy to use, and it is supported by many devices. However, you will find it a little difficult while setting up.
Price: Free
3. Microsoft Authenticator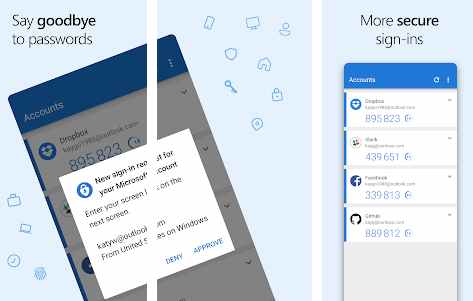 Microsoft Authenticator app works very well, even for other apps apart from Microsoft apps. When you log in to any app or any site, it will ask for a code, and this app gives you a code. If you use Google Services more then it is better to use Google Authenticator.
And the same thing is for Microsoft users also. If you use Microsoft more, then use this app, as it is free, there are no in-app purchases and no ads also.
Price: Free
4. TOTP Authenticator
TOTP Authenticator app is compatible with many devices and is a basic and powerful app. However, this app has dark theme mode, fingerprint scanner, Widgets, and cross-platform support via Extention with iOS and Google Chrome. When you make any changes, you can view it on all of your devices via cloud syncing. This app is free but has in-app purchases.
Price: Free / $5.99
5. 2FA Authenticator
2FA Authenticator is a simple and free app for 2FA. It generates Time-based One-time Passwords (TOTP) and Pushes authentication. This app supports only the six-digit TOTP factor. It works very well with basic UI, and you can also add your secret key manually or use the QR code. This app does not contain many features, but it works great without any issue.
Price: Free
6. andOTP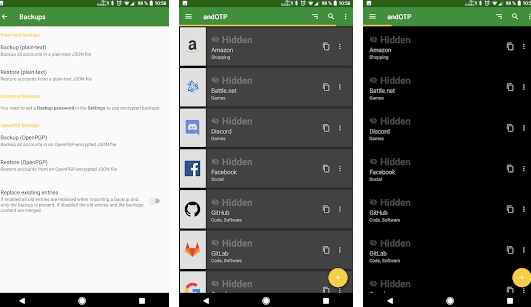 andOTP is a free and open-source two-factor authenticator app. You just need to scan the QR code and login with the 6-digit code. This app supports the TOTP protocol. Most of them chose this app as it is not complicated to use.
It requires minimal permissions like Camera access for QR code scanning and Storage access for import and export of the database. It has different theme modes like Light, Dark, and Black (for OLED screens).
Price: Free
7. Aegis Authenticator
One of the most popular 2FA apps is Aegis Authenticator. Aegis supports two algorithms HOTP and TOTP. These algorithms are widely supported and make this app compatible with many services.
The web service which supports Google Authenticator will work with Aegis Authenticator. It has great features, like you can lock the app and unlock it via PIN, password, or Fingerprint. And also, you can backup your account and can export it to a new device.
Price: Free
8. FreeOTP Authenticator
It is a free and open-source authenticator app that works with many online services you have already used, like Google, Facebook, GitHub, and more. FreeOTP also works with private corporate security if they complete the standardized TOTP or HOTP protocols.
For small businesses, it is a cheap solution. However, this is not the most popular option for the authenticator apps, but it works really well.
Price: Free