Football is easily one of the most popular sports on the entire planet. People from all age groups like to watch football every now and then. However, with our hectic schedules and workloads, sometimes it is not possible to watch football in the comfort of your home on a big screen. That is why you need some excellent football streaming apps. 
If you are a football fan and want some good football apps, you have come to the right place. This guide will find the list of the best live soccer streaming apps. That way, you can follow the entire football calendar from small events to big championship leagues like the English Premier League, Champions League, and other top European championships. 
Having football streaming apps is great for football fans as the apps allow them to watch the matches even when users commute or travel. All you need is a smartphone, tablet, or a laptop with a good internet connection and you can easily watch football matches anywhere, anytime. So without any further wait, let's see the best football streaming apps available in the market right now.
List of Best Football Streaming Apps in 2023
Live Football TV
fuboTV
Sky Sports
StarTimes
LaLiga Sports TV
Football TV Live
beIN Sports
AOS TV
DAZN
Stream Live TV
JioTV
1. Live Football TV
If you are a big-time fan of football and follow everything going on in the football world, this is the perfect app for you. It is a multifunctional platform for football fans. 
You can easily stream football matches from various official TV channels from around the world. In addition, the app provides you with match schedules with broadcast listings. Apart from that, the app also brings the latest news from the football world, including match stats, events, live scores, news, and analysis. Overall it is a great football streaming app. 
2. fuboTV
Many of you might have heard about fuboTV already as it is one of the best streaming apps. You can stream anything on this app, including football. With fuboTV, you get access to around 65 live channels. 
That includes CBS, CBS Sports Networks, FOX, NBC, FS1, NBCSN, NFL Network, NFL RedZone, NBA TV, beIN Sports networks, and more. 
Not only does it provide you with a reliable source to watch football, but you can watch tons of other content on it as well. The great thing about this platform is that they bring new channels regularly. For any casual fan, this is the one to go for.
3. Sky Sports
Sky Sports is one of the most famous names in sports broadcasting. They bring you a collection of channels right to your mobile so that you can watch football matches of your choice. 
Using the Sky Sports app, one can easily enjoy NFL, UEFA EURO, and other live football matches. Along with that, you can also watch football news, live scores, and videos of goals, and highlights from matches right on your mobile using this app. This app's simple and easy-to-use design makes it a favorite choice for many.
4. StarTimes
Are you looking for an all-in-one TV solution for your mobile that also brings football to your smartphone? Well, then StarTimes is the perfect app for you. With this app, you can watch football matches from various leagues. Along with that, you get over 400 channels to watch content online. 
The app gives you content recommendations based on your interests and preferences. It also gives you football news, making it a good choice for many. This app is definitely going to turn your smartphone into a mini TV and you are going to love it.
4. LaLiga Sports TV
Up next, we have LaLiga Sports TV. As the name suggests, this app is for hardcore Spanish football fans around the world. The app is highly functional and has a great user interface.
Once you sign up with the app, you get all the latest football news, schedules of the streaming events, and highlights from the previous games. Although the app is more focused on Spanish football, it is still a great option for your smartphone.
5. Football TV Live
Finally, we have Football TV Live. Just because it is the last on this list doesn't mean that it is less valuable than any others on the list. With this app on your mobile, you can watch any football channel in the world. You also get live scores, football video highlights, betting tips, and daily news. This app is a must-try for every football fan out there.
Download For iOS
6. beIN Sports
When it comes to football streaming apps for Android and iOS, beIN Sports has always been a top choice for sports lovers for a long period of time. It's a one-stop solution for streaming football from different leagues, pointable, live scores, news, and many more.
Furthermore, the also provides exclusive highlights too. Although it's a Qatar media, you have the option to choose languages. Overall, beIN Sports is a popular sports streaming app you can stream football on Android and iOS.
7.  AOS TV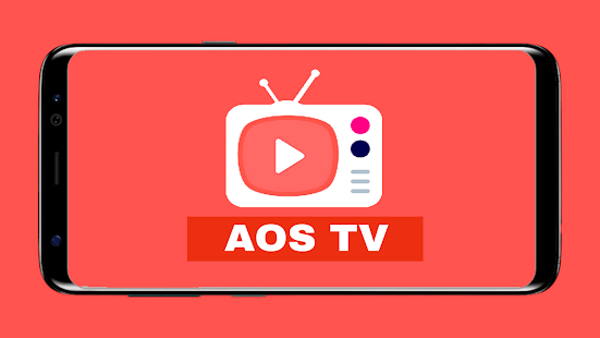 AOS TV is a complete sports streaming app that works only on Android. One of the best things about the app is having over 1000 TV channels. You can find many channels telecasting football across the globe free of cost.
All popular leagues from Europe, such as Premier League, Seria A, UEFA leagues, and La Liga, are just a matter of a moment. Outside Europe, you can watch North and South American football championships too.
Download for Android
8. DAZN
If you are looking for a comprehensive football streaming app for Android and iOS, then look no further than DAZN. It's easy to use and free sports streaming app that provides almost every popular league around the globe.
It is not only compatible with mobile devices but also supports TVs, consoles, and other platforms. Furthermore, it provides all content with legal authorization, so you don't need to worry about anything.
9. Stream Live TV
By using Stream Live TV, you can never walk alone without sports, particularly football. With a variety of languages, you can watch football preferably. Along with football and sports, it also provides many movies, TV shows, and on-demand video channels.
However, Stream Live TV allows you to access all popular sports channels beIN SPORTS, beIN SPORTS ñ, Canal SUR, Atreseries, Antena 3, Cine Sony, and many more. Many countries are not facilitated with the app; there, you have to use a VPN.
Download for Android
10. JioTV
JioTv is owned by Jio Platforms, which is known for live streaming and entertainment apps for the Indian subcontinent. If you want to watch it from outside India, you have to make use of a handy VPN to bypass geo-blocking.
With JioTV, you can enjoy the world's biggest football event, the UEFA Champions League, as well as other football leagues such as EFL and Championship. Additionally, it features Germany's top-tier Bundesliga and Italy's Serie A. What more could you ask for?