Hard drive cloning software is essential as it allows to copy all data on a hard drive, including system files. This software offers enterprises from losing their precious data and costly operating systems.
So, if you are looking for such software to backup your OS, you are at the right place. There are many paid and unpaid software available for this purpose. We have mentioned some of them in our list.
But before choosing an excellent hard disk cloning tool, you must keep some crucial points in mind. For example, the software must copy all data from hard drives, including hidden and uneditable system files.
Next, it can also restore drive images directly to hard drives, automate the installation of a drive image onto a hard drive. Finally, allow one drive to clone images in numerous drives. The below mentioned are the best hard drive cloning software you can use.
Also Read- Best Free Log File Viewer Software For Windows
List of Best Hard Disk Cloning Software in 2022
O&O Disk Image

AOMEI Backupper

MiniTool Partition Wizard

Macrium Software

Clonezilla

EaseUSTool

Acronis

Paragon Hard Disk Manager
1. O&O Disk Image
It is a disc cloning tool that helps you backup your whole computer system or a specific file. The best part of O&O DiskImage is that you can backup files even while using your computer and it will not affect your ongoing task. For example, the software lets you restore your last personal data even if your Windows operating system is not starting.
You can store your backup on an entirely different computer whose hardware is different from yours. The software is easy to use and offers a secure medium to clone your PC's hard disk.
Compatibility: Windows
Price: Paid
2. AOMEI Backupper
Most popular disk cloning tools that used to copy Windows and Mac systems without having to reboot. AOMEI Backupper silently backups your files in the background without bothering your essential task. You can also select a single file to backup in it without copying your internal hard drive.
The software offers dual protection that includes backup in local drive and then uploading in the cloud. In addition, the cloud facility lets your registered your data even if your current operating system is not loading.
Compatibility: Windows 10, 8.1/8, 7
Price: Free and Paid
3. MiniTool Partition Wizard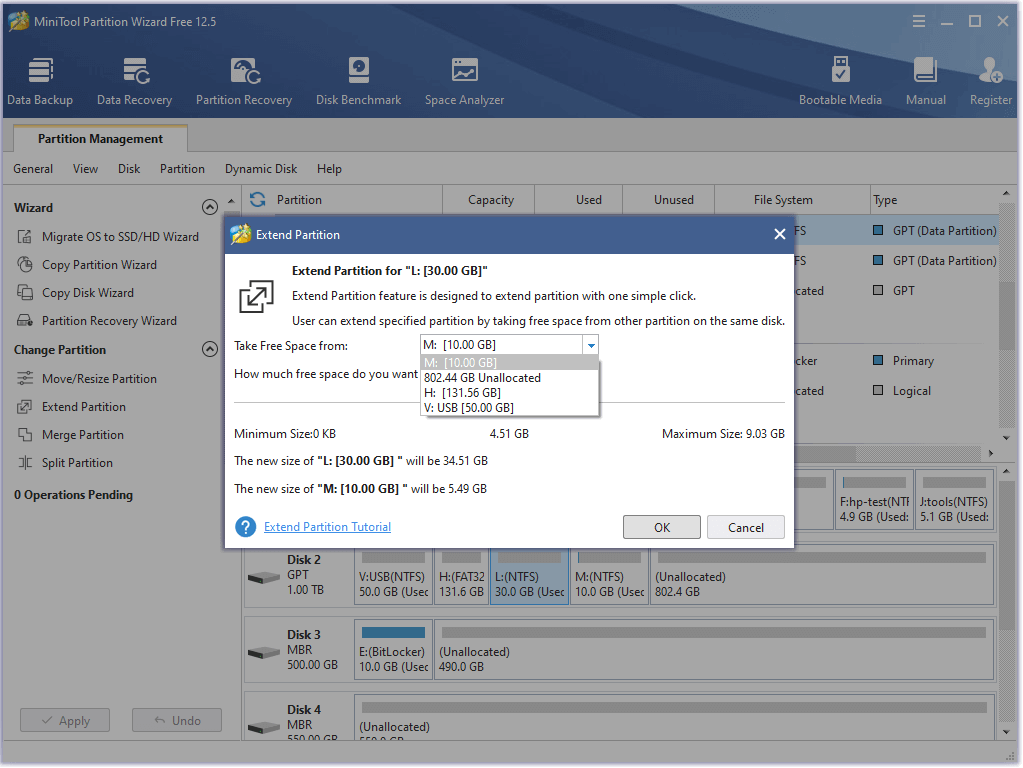 It is another useful hard disk cloning tool for Windows. The software is famous for its easy-to-use interface that can backup your data in just one click—moreover, Mini Tool support full, incremental, and differential backup for Windows operating system.
The data recovery process is also easy, and you can quickly do it in case of an emergency. You will get multiple recovery mediums in the software, including RAID, USB, and NAS.
Compatibility: Windows
Price: Free and Paid
4. Macrium Software
If you are an owner of an enterprise and want a professional-level backup platform, Macrium Software will be your perfect choice. The software lets you instantly backup computers to compress disk image files for easy access and re-installation highly. In addition, the live imaging function ensures that your disk images are kept up to date.
In addition, the virtualization support by Hyper-V lets you boot backup images with Microsoft Hyper-v virtual machines. The only drawback of Macrium Software is the pretty high price segment.
Compatibility: Windows
Price: Free and Paid
5. Clonezilla
Partition and disk imaging program that lets you do system deployment, bare metal backup, and recovery. The supported storage device in Clonezilla includes HDD, SDD, USB, CD, DVD, Blueray, etc. It is easy to use the software as all the supported settings are available on the main menu.
Moreover, the support team behind Clonezilla will help you out throughout the backup and recovery process so that you don't get confused. There are several options available for download for Clonezilla, each of which serves a different purpose.
Compatibility: Linux, Mac, and Windows
Price: Free
6. EaseUS Todo Backup
EaseUSTool is a unique software that clones your hard disks by creating a highly compressed image of it. The software copies your computer data locally and then automatically backups them to cloud storage. As a result, it becomes easy for you to access them whenever you want.
Another promising aspect of EaseUSTool is that it supports a wide range of databases and virtual services. You can back up databases including Oracle, MySQL, MariaDB, and lots more.
Compatibility: Windows and Mac
Price: Free and Paid
7. Acronis
Acronis is another hard drive cloning software that you can trust to secure your data. It offers easy backup and migration of operating systems from one device to another. In addition, it has a Wizard facility to assist the users in restoring data.
Professionals highly recommend the software for enterprise users who want to clone disks of multiple computers at a time. You can visit Acronis website to know more about their pricing. 
Compatibility: Windows and Mac
Price: Free and Paid
8. Paragon Hard Disk Manager
Recently a software named Paragon Hard Disk Manager has grown in popularity for performing sector and file-level backups in computers. The software lets you back up and restores the entire disk or a single partition. You can also recover your file quickly, with just a click if you are changing your device.
There are two versions of Paragon Hard Disk Manager available for download, one for home usage and another for business purposes. The hard disk cloning software provides 30 days free trial, after which you can choose your preferred plan.
Compatibility: Windows, Mac, Linux and Android
Price: Free and Paid