Are you looking for the Best LogMeIn Alternatives you can use in 2023? Just go through the article because we compile a list of free Alternatives to LogMeIn that may help you.
One of the Best Remote Desktop Access Software available for users is LogMeIn. It allows you to access your device from anywhere remotely. But, With great popularity comes excellent limitations.
So, LogMeIn also has some limitations that all the users struggle with. So, they constantly look for the Chrome remote desktop LogMeIn alternative. So, here I am with the opportunity to provide you with this information. So, let's have a look at them.
Best Free LogMeIn Alternatives in 2023
There are many LogMeIn alternatives available for you to use for your purpose. Here I am arranging this list as per the user rating and the user reviews about the service.
So, let's talk about LogMeIn alternatives. If you have any doubts or suggestions, please leave a comment below. I'll be happy to read them.
Supremo is a powerful, easy, and complete solution for remote desktop control and support, available for Windows, macOS, Linux, Android, and iOS.
It's undoubtedly the most cost-effective alternative to Teamviewer to access remote PCs or servers or host meetings in just a few seconds.
One good thing about this software is that it doesn't need to install or configure the router or firewalls. There's only one executable file that allows unlimited installs on a total number of PCs.
If you are a business, you will also appreciate that Supremo allows you to customize its user interface to display your company's logo. The ability to display personal logos will come in handy for anyone who wants to increase their brand awareness.
This software can be installed as a service to grant unattended access to remote devices and is FREE for personal use, but you need to buy a license if you want to access your PC for business purposes. A 21-day free trial is available for every user without any registration or subscription.
MSP360 Remote Assistant is one of the best Remote accessing services out there. It is one of the Best LogMeIn Alternatives; it provides you with all the LogMeIn service features.
It also includes some of the services paid for. So, All and all, it is a good package for your requirements. You'll get a good User interface, which will help you get things done much more efficiently.
It is one of my favorite Remote Desktop Connection Software. This provides users with free standard usage. Their standard package is fair enough for the daily usage of a normal client.
You can also use the business package, which allows a lot of services. And you can collaborate with teams using the business package. TeamViewer is a great tool, and you must give it a try.
Chrome Remote Desktop is a great alternative for the LogMeIn Remote Desktop Services. The program comes free of cost. You can use it to make your requirements fulfilled. The simple and easy-to-use User interface will help you a lot. And, You will get many additional features with this service. So, Why not try your hands on it?
All the other services in the list, VNC Connect, allow users to use remote desktop services easily from the simple user interface. The one special thing about VNC Connect is a LogMeIn central alternative, which allows you to use services better. So it would help if you gave this service a try.
Splashtop is a great LogMeIn alternative that provides you with all of a remote desktop controlling service's basic features. Among all the other alternatives to LogMein, SplashTop provides the most basic free version features with an easy and comfortable User-interface.
One of the most known and probably ignored services is Windows by default. Even though people have this functionality available on their computers, they are unaware of it, and they prefer installing the third-party Remote Desktop Connection software. This is also great for basic functions. You must also try your hands on this one.
WebEx is a web-based platform for better remote Desktop connection service. Its proper functioning and loading quality depend on your internet connection speed.
Most of the time, it requires a very less amount of data. WebEx provides users with extraordinary features for free. Try your hands-on WebEx for better understanding.
Last but not least, Discord is a great platform to interact with friends and others. Discord is a web-based platform. It is one of the Best LogMeIn alternatives for Mac and the Best Logmein alternatives for Windows. You can share voice chats, text chats, and share your desktops.
Discord is basically designed for gamers and other activities. The best thing about it is – that all the important features are free to use. Although there are very rarely used features that are paid. But, most of the time – you won't need them.
One of the best and most professional alternatives to LogMeIn is Goverlan Reach. This remote desktop access system has features similar to LogMeIn services.
If you are already familiar with the LogMeIn interface, you won't find any difficulty using the Goverlan Reach. In addition, Goverlan Reach has an advanced remote control with active directory management.
You might have heard the name Zoho before. Zoho runs multiple products, and Zoho Assist is one of them, which serves as a great alternative to LogMeIn. In addition, Zoho Assist has many features that surpass that of LogMeIn.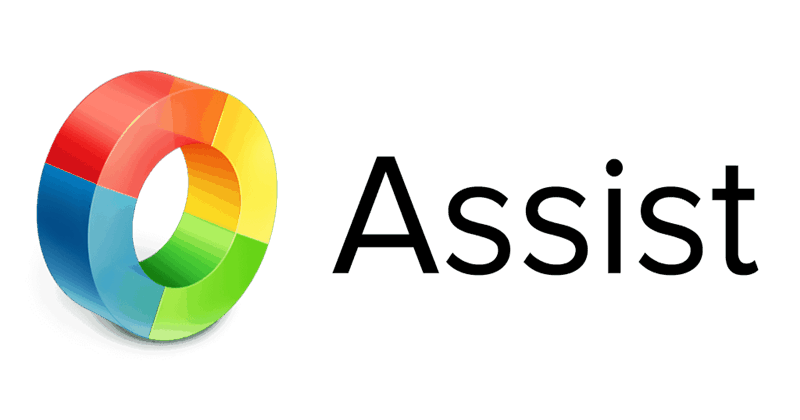 Like Multiplatform support whee, you can access your client PC via Android, iOS, and Windows-based machines. Another amazing that we love about Zoho Assist is that it offers seamless integration. Also, it offers a secured connection through 256-bit AES encryption, so the security is top-notch. 
From Editor's Desk
And, That is the end of the article. I hope that you would have liked this one. Although many LogMeIn central alternatives are available, I have selected them at the top of the list.
Suppose you have questions about any point mentioned in the article or about any service. I'll be thrilled to help you out. Thanks for your time and faith. I'll see you in another article.