Everyone uses heavy apps these days, which makes their Phones slow. Most people suffer from this as they have been using their devices for a long period. So, people try hundreds of tricks to Improve their device's performance. But just because they didn't make a correct decision. So, they download those apps which harm their devices and slow them.
Many applications claim that they can make your phone fast and free from viruses, but you get many ads with those apps. So most users take their step back and uninstall the application as they get rid of it.
Best Phone Cooling Apps for Android & iOS
You can discover awesome Applications which will help you to get the performance that you expect. Here, you can find the best phone cooling apps available for Android and iOS devices; through these apps, you can make your device fast, as these apps prevent you from Junk & temp files in your device.
1. Cooling Master-Phone Cooler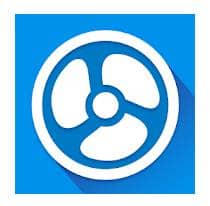 Cooling Master is under 100MB application with 4.5 above ratings as this app does its work as it says. Cooling Master monitors Real-time temperature and prevents overheating. Through this app, you can make your phone cool with just one tap.
This phone cooler application also detects those applications that create overheating issues. It's a free application that you can download from the Play store. It also analyzes CPU usage dynamically and detects apps overusing system resources to determine the cause of phone overheating.
Download for Android
2. Battery Saver Du – Life Saver & DU Battery Charger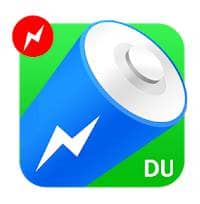 Battery Saver DU is a powerful tool for devices with heating issues. You can see what percentage of apps you have got running within the background and find regular, correct estimates of what proportion of time remaining left for your usage.
Lifesaver & Du Battery charger deals with the mobile's rising temperature, and it detects those apps that cause overheating Problems. By tapping on Power optimization, you can stop the power-draining apps from running.
Download for Android
3. Assistant for Android
An assistant for Android is one of the most effective and comprehensive management tools to improve your Android phone's performance. In addition, it is one of the best cache cleaner applications.
It provides the 18 best features to help you quickly and efficiently manage your smartphone and makes your phone cool as it deals with overheating issues. In addition, it detects those applications which became an obstacle to better performance.
Download for Android 
4. Phone Cooler- CPU Cooler Master(Speed Booster)
The phone Cooler cools the device and monitors its temperature of the device. It controls and closes resource-consuming applications and makes your phone run faster. It reduces the amount of load from the CPU, which provides better performance.
With the Phone cooler, you can have better performance, and it also deals with various problems and take them down. It's available for free on the Play store.
Download for Android
5. Cleaner master – Super cleaner
Cleaner master is a smart cleaner that helps you find and delete similar photos and videos, merge duplicate contacts, and backup contacts to remove extra files from your phone and make it run faster.
Remove junk from the phone and deals with lagging and overheating issues with this marvelous app. This app is getting positive reviews from all over the world. With a Premium subscription, you'll get more advanced features.
Download for iOS
6. Cool Down Phone Temperature: Cooling Master
This application is a battery cooler that monitors all activities without affecting the phone or taking a lot of time. With only one touch, you can make your phone cool. It auto-analyzes and detects the problem, which is becoming an obstacle and removes it. It is easier to use and ain't that complicated for users.
Download for Android
7. Phone Cooler Master
Phone cooler master is a temperature monitoring and controlling application that reduces your CPU usage and cools down your phone; it overcomes Android phones' common heating problem.
It perfectly works for Cleaning your cache memory, Frees up RAM, Boosting your memory, providing real-time temperature monitoring and protection, optimizing speed, providing overheating prevention, etc., which makes it one of the best applications.
Download for Android
8. Cooler Master – Clean Booster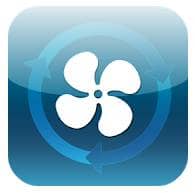 This one is the best CPU cooler master application! It works significantly; in other words, it works on a heat minimization algorithm, which is very useful and helps you reduce CPU usage and increase Battery life.
Reduces CPU usage and makes performance better for multimedia and games by installing this excellent app. Cooler Master also monitors the temperature of the device to prevent overheating.
Download for Android
9. CPU Cooler- Cooler Master, Phone Cleaner, Booster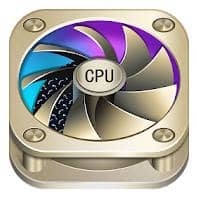 CPU COOLER displays the real-time phone temperature, cleans junk files you can choose from, and boosts the phone's speed by removing unnecessary files. It deletes similar files, Photos, and videos, provides extra storage, and resolves the matter of insufficient storage.
The best part about Cpu Cooler is it prevents overheating issues and helps you perform better on your device by detecting overheating issues. In addition, it cleans unnecessary processes you choose to make your device work well!
Download for Android
10. Battery Doctor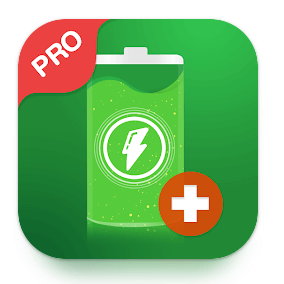 As it names suggests, it can take care of your smartphone battery and extends its battery. It helps users to remove unused and garbage files from their phone that is no longer used by the system. It comes with useful features like RAM Booster and Cleaner, that's why we have listed it as the top best phone cooling app.
It also supports anti-notification spammer, app manager and more. Using this app, you can maintain the temperature of your smartphone so it can boost your battery life. Just install it and take a look at their more features.