When looking for the best property line apps for your smartphone. You have to consider accurate readings and real-time data. While there are plenty of apps that do that, it's not all of them that work correctly.
Whether you're a real estate agent, a surveyor, a floor planner or someone who owns a property. If you've been looking for apps that'll help you identify, measure, and manage property boundaries with precision. Well, look no further because we've picked some popular apps for Android and iOS users.
In this article, you'll discover the best property line apps for your smartphone. These apps offer many benefits; each one has unique features, but they work similarly.
Best Property Lines Apps for Android & iOS
Using any of the apps below, you'll find it easier to measure the lines your property occupies.
1. GPS Fields Area Measure
One of the first apps on the list is GPS Fields Area Measure. It is one of the best because of its accuracy and ease of use. This app provides a straightforward method for measuring property lines.
Furthermore, it allows users to calculate acreage with precision. The fact that it works for almost everyone makes it a recommended line-measuring tool.
In addition, GPS Fields Area Measure also works more than a measuring tool. Besides, it also assists in land mapping and tracking. The app enables you to draw, save, and share property boundaries.
2. LandGlide
An advanced parcel data and property line map application makes things quite easy. As a landowner or a real estate agent, LandGlide might be the perfect line app you need to have.
With LandGlide, you can effortlessly explore your property and neighboring parcels. Moreover, the app has over 156 million parcel records from over 3,000 counties.
One of LandGlide's standout features is its user-friendly interface and intuitive map navigation. You can easily zoom in, zoom out, and pan around the map to pinpoint property boundaries and explore land features.
3. onX Hunt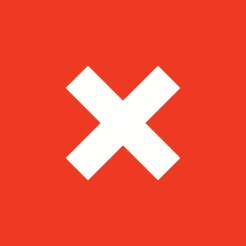 Next on the list is onX Hunt and it is one of the top property lines apps you can download. If you're looking for an app with comprehensive features and no ad interruption, this is your go-to option.
While onX Hunt is known to be an app meant for those who hunt, it is also perfect for land management and boundary identification. Also, it uses offline GPS to ensure accurate measurement when offline.
Everything you'll need from a property line measurement tool is available on onX Hunt. Lastly, it allows users to navigate through private and public properties without hassles confidently.
4. The Regrid Property App
Another app on the list is The Regrid Property App; it works accurately on all smartphones. If you need a property mapping and boundary identification app, you can go for this one.
One of the reasons why most people prefer this app is due to its accurate information. In addition to offering accurate information, you'll get real data on property boundaries, land measurements, and parcel details.
Alternatively, you can create your custom maps with The Regrid Property App, making it one of the best property-line apps you shouldn't ignore.
5. Parceled
Unlocking parcel-mapped boundaries dynamically is one of the reasons why Parceled has become very popular. There's a lot Parceled works for other than just taking line measurements for properties.
Some of its functionalities include unlocking nationwide parcel map boundaries. Also, you can access property records, owner information, uncovering sale and mortgage history.
Parceled has also excelled thanks to its user-friendly interface, which allows users to navigate maps with ease. The app can be downloaded for free, but there are some paid features it offers.
6. Property Survey GPS
When acquiring a new property, acres, or plots of land, Property Survey GPS is an app you'll need. This app is dedicated to land surveyors and anyone who requires accurate property measurement and boundary mapping.
One of the standout features of Property Survey GPS is its integrated advanced surveying tools. These perform an excellent job of land measurements and ensure you get accurate data.
Property Survey GPS uses GPS technology to provide high-precision measurements, making it a top choice for surveying projects. Using it also comes with no stress; it has a friendly interface.
7. Field Area & Maps Measure App
Field Area & Maps Measure App is another popular tool for anyone who wants to measure property lines. With a single click, you can measure distances, perimeters and areas on your smartphone.
Similar to other apps on the list, this one allows you to save measurements, compare them, and share them with others. It's also very easy to use, even without experience.
Whether you need to plan land development, subdivide property, or understand the layout of your land. Field Area & Maps Measure App should be one of the first few apps you'd install for measuring property lines.
8. Distance & Area Measure
If you're looking for an app that is designed to offer you a straightforward approach to property measurements, Distance & Area Measure is one of the recommended apps you can use.
You'll love this app because it simplifies area and distance measuring; you can add and remove points easily. Furthermore, it integrates a real-time GPS location search using latitude and longitude.
The app also features different map types, including normal, hybrid, and satellite. Users can save and load measured data anytime and support many distance and area units. Lastly, it has a nice interface, making it very easy to use.
Conclusion
In conclusion, these are the best apps you can download on your smartphone to measure property lines. Having any of these apps installed, you'll be able to get accurate data for land area, mass and a lot more. Besides, these property line app offers a friendly interface; they're very easy to use.