Windows is unquestionably the most widely-used OS around the world. Being a Windows user, you might want to protect your system from unknown authorities. Hence, the Microsoft Active Directory is all the way made for this only purpose. It keeps track of whether someone trying to log in to your system is a regular user or not.
However, today you can find a lot many third-party Microsoft Active Directory alternatives that perform the very same task. Moreover, they even offer some additional features that you might love to have on your system. So, let's check out some of these great alternatives:
Top Best Alternatives To Microsoft Active Directory
1. Univention Corporation Services
Univention Corporation Server, in short UCS, is a software used to manage the entire IT environment both centrally and web-based. It helps you gain convenient control over the server applications and IT operations.
With the 3.0 upgrade, UCS started to support several functions provided by Microsoft Active Directory. In addition, it has now introduced new IT services and specialized apps to help expand your IT environment effortlessly. Keeping user's data secured under control, and managing them centrally has never been so easy.
2. Apache Directory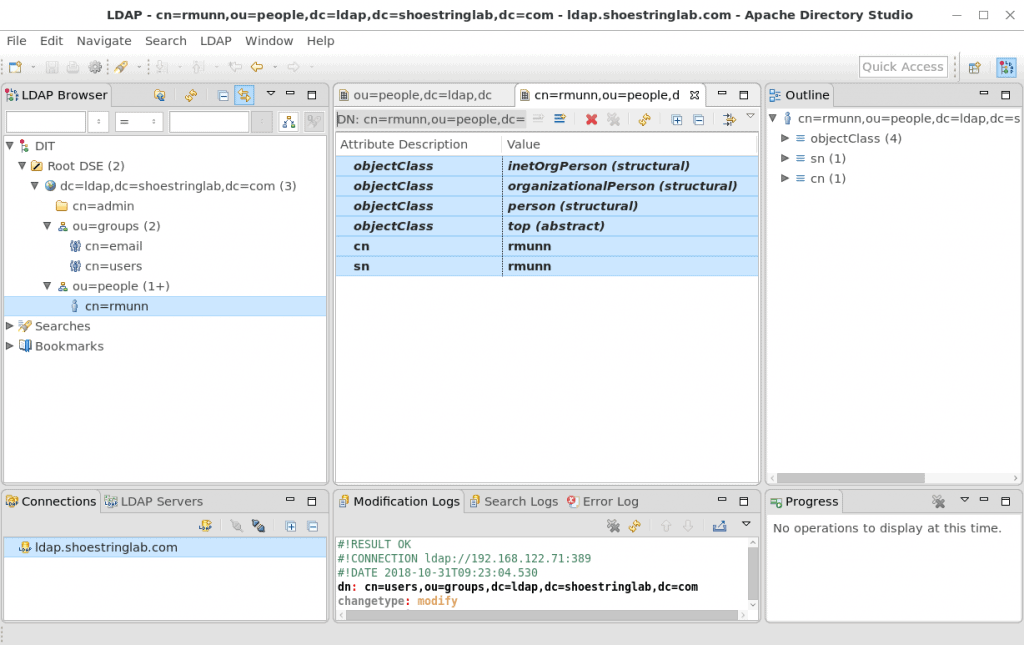 The Apache Directory is open-source software with LDAP V3 certification. It offers solutions written in Java and also supports several other codes with the Kerberos server.
Their main vision, however, is to spread LDAP awareness in order to increase the Modern LDAP Renaissance. The Apache Directory Studio, an Eclipse-based directory tool that was added through a subproject, comes with external features like DSML editor, schema browser, etc.
3. FreeIPA
FreeIPA is another impressive open-source project by Red Hat. Now manage your client hosts and Linux Users centrally along with RPC access, web UI, and more. Additionally, it comes with MIT Kerberos, 398 Directory Server, DNS, SSSD, and so much to explore.
FreeIPA mainly focuses on making its management, configuration, and automation processes further easy and more friendly. It has gradually earned a good reputation for its flexibility, multi-master replication, scalability, and extensible management interfaces.
4. Open LDAP
Open LDAP, also known as LDAP Admin, is a free Windows LDAP client. It is an administration tool, especially for database management, that lets you create, modify, search, and delete objects from the LDAP server.
In fact, LDAP Admin is one of the best alternatives to Microsoft Active Directory. You can further use it to manage Samba accounts, Posix groups and accounts, and more on the list. Some of its highlighted features include template support, LDIF export/import, binary attribute support, LDAP SSL, etc.
5. eDirectory
Next, we have the Novell eDirectory, a very popular and widely used identity foundation. It is basically an adaption to the original project known as Network Operating System Directory. eDirectory runs seamlessly on Windows, Linux, NetWare, Solaris, and AIX. Moreover, it offers chief support in business growth and scalability.
It provides you with open opportunities and supports to find the market-leading solutions and tactics that are at work today. Lastly, it supports several security features along with DSML, LDAP, SASL, and so on.
6. JXplorer
JXplorer is a general-purpose, open-source LDAP client. It is a cross-platform editor and browser used to search, edit, and read LDAP directories. The software is well-known for its flexibility and variety of customization support.
This fully-functional client comes with extensive support for resolving obscure parts of the protocols and advanced integration for its security. Furthermore, the picky features like drag-and-drop, tree copy, move, complex searching, etc. make it handier to use. It runs on Windows, Linux, and OSX efficiently and is expected to work with any OS supporting JAVA.
7. 389 Directory Server
Last but not least, the 389 Directory server is an enterprise-class protocol that helps in representing the objects in the network database. It can be a great alternative to MS active directory. Being a high-performable LDAP server, it can manage countless operations each second. It is available for free, and the entire configuration takes less than an hour to set up.
8. Samba
Next on the list, Samba is a secure server software suite that supports Unix and Linux-based systems including Windows. Without any client license, it supports file server programs.
File and print services become seamless with Samba using Common Internet File System. With the help of the Active Directory web service, it can be utilized as an Active Directory Administrative Center. Along with Unix, it supports NetWare, AmigaOS, and VMS.
9. JumpCloud
JumpCloud is yet another Windows Active directory replacement that provides centralized identity, security, access, and user management systems. Also, you can integrate with AWS, Slack, Zoom, GitHub, and GitLab.
Since it's a cloud-based directory service, you can use it on MAC and Windows including Linux. The cross-platform can also help to build a cloud-based directory infrastructure. If your number of users is growing repeatedly, you can give it a shot.
10. OpenDJ
Written in Java, OpenDJ is an open-source Windows Directory alternative that you make use of. LDAPv3 and Directory Service Markup Language supports makes the tool one of the best choices.
With a modern user interface, its directory services are quite high performing and scalable. Along with that, OpenDJ is also very good at user management systems and authentication. All in all, a very handy tool to manage directories.
From Editor's Desk
Coming to an end, as there is an endless number of frauds taking place via digital means today. It has become a necessity to improve your security system to protect your data and stay in the safe zone.
Thus, the above-mentioned services had proved their worth over time through their performance. So, you can always go for any of them without hesitation and again never forget to share your experience.