If you are among those who regularly need to print addresses on envelopes, then Envelope Printing software will be of great help to you. Without envelope printing software, it becomes tough for people who want to post letters or postcards.
They must manually write every detail of the receiver and sender on each envelope. But envelope printers are fantastic software that can do your work easier and save time, energy, and money.
The Envelope Printing software autosaves the address and other details, so you do not have to type the same address again. Moreover, it offers several text editing features to modify a plane envelope into an attractive one.
We have sorted down some best free envelope printing software that will prove helpful to you if you are frequently using the traditional way of mailing.
Best Free Envelope Printing Software for Windows and Mac in 2023
Dataware Envelop Printer

Tweaking Envelope Printer

Print Envelopes-R K Computers

Envelope Printer

goEnvelope

LibreOffice Writer
OpenOffice Writer
MS Office
1. Dataware Envelop Printer
Dataware Envelop printer is a quick and easy-to-use software to print customized envelopes for personal and professional purposes.
You will get different pre-designed envelopes templates that you can use. There are different columns for addresses, names, etc., where you only need to fill in the details to print them on the envelope.
Another unique aspect of the Dataware Envelop Printer is that users can insert pictures from the software's gallery's massive collection. Moreover, there are also six size options that you can use as per your requirement.
Price: Free and Paid
2. Tweaking Envelope Printer
It is an excellent envelope printer with many useful features to offer its user. Tweaking.com lets its users create, modify and print Envelopes for free. The various components needed to structure an attractive envelope are segregated on its interfaces is to be filled.
The program also contains a bulk option that prints many envelopes or business cards simultaneously. There is also a preview option that lets you check the final output before printing.
Price: Free
3. Print Envelopes-R K Computer
This is another envelope printing software that you can use to design letter covers. Some of the unique features that you will get with the software include customization of size, style, color, and other aspects of the envelope. In addition, you can also insert pictures on your envelopes using Print Envelopes.
The envelope printing software developed by R K Computer is free to use for its basic features. But some advanced features need a subscription.
Price: Free
4. Envelope Printer
Envelope printer is an easy-to-use and convenient software to print official envelopes using a computer or Chrome tablet quickly.
The main feature users will get is the bulk printing option that prints numerous envelopes in a single click. It also has an automatic address book to find different addresses by entering a ZIP code.
The envelope printer software has two variants, free and paid. The paid version adds some extra features like configuration of font style, adding images, etc.
Price: Free and Paid
5. goEnvelope
If you want a web-based envelope printer that can be used without installing it on your computer system, goEnvelope will be a perfect option.
It has a well-managed interface with different required fields for envelopes. Users must only insert their name, address, and other details to get it on their envelope.
The result of goEnvelope can be obtained in the form of a PDF. Thus, else can be printed instantly. However, goEnvelope doesn't allow you to import 3rd party templates or modify the existing ones.
Price: Free
6. LibreOffice Writer
Our subsequent inclusion in the list is a powerful envelope printing software with several pre-installed templates. You can also design your envelope template using LibreOffice to use in the future.
The software also has an auto-correction option that repeatedly relieves you from entering the same address and other personal details.
Another unique aspect of LibreOffice is the auto-correct functionality that automatically corrects any grammatical errors in your text. Additionally, the fantastic software is free to download and use.
Price: Free
7. OpenOffice Writer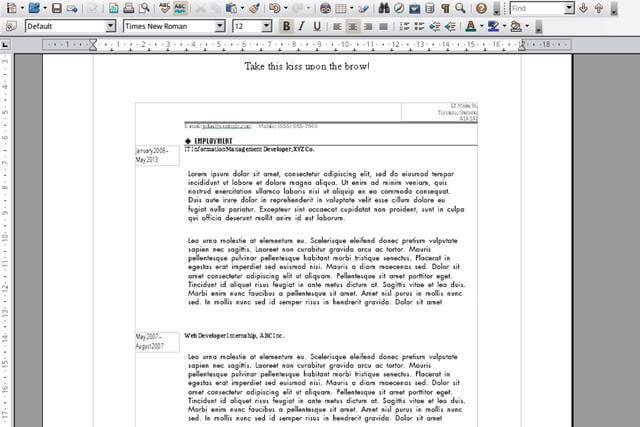 OpenOffice is an open-source word processor capable of designing and printing envelopes. The user-friendly interface has made it one of the favorite envelope printing software among users.
Several features are available in the software to change text style, font color, etc., and imprint on the envelope.
Moreover, if you don't have much time to develop your envelope design, OpenOffice will provide you with ready-made templates.
Price: Free
8. MS Office
While making the Best Envelop printing software list, we could not find a more suitable option than MS Office to include. It is a multipurpose Software suite with thousands of pre-defined templates for envelopes.
Moreover, you will get several editing options to edit the text on your envelope and design it uniquely.
The Microsoft-built software is initially free to use, but a paid subscription is available after the trial period is over.
Price- Free and Paid