Don't you see big influencers creatively posting Instagram stories with fancy borders and style, and at the same time, you also want to do the same to get your viewers active?
So don't worry, here we came up with the best Instagram story template applications that help you perform the same. The good thing is that you don't need to worry, as it is for both Android and iOS users.
Best Instagram Story Template Apps
1. Unfold
According to user reviews, it is a top-notch application if we talk about Instagram story templates. Its GUI is also attractive as well as user-friendly, which makes the process of selecting a story template for users straightforward.
That's the major point why the user likes this application unconditionally. Another best aspect is the application is designed based on in-app purchases, so you can easily purchase many other templates and designs.
You will get the album page on the home screen. The best part is you can create multiple stories at a specific time by creating separate albums for each on the home screen. Multiple pages in one collection can be chosen for the fast and full-page design. You will get multiple options here to insert different collage frames.
In the end, your story will come fine because of the smooth working of this application. For saving the story, you can tap on the download button to save it to your phone.
Download Unfold for iOS and Android
2. Spark Post
Adobe owns this story template application, so we don't need to give any intro as it is self-explanatory. But how can we judge the basis of the name? So the application might be confusing for some people. But on the other hand, it is useful for many users too. It offers a considerable list of templates under various categories for the best editing options.
Here on the home screen, you will get various templates under categories like lifestyle, school, travel, business, season, etc., which is a remarkable thing for the user. You can easily tap on any template which you want to explore.
You will also get various editing options like design, size, and layout. After finishing the editing, you can easily save the work to the phone or directly post it to social media.
Download Adobe Spark Post for iOS and Android
3. Cutstory
Did your story also didn't fit properly? Then you don't need to worry, as this app is for you. It is an editor app for photos and videos made for the Instagram media model. It allows you to select any photo or video from your gallery and perform various editing options like resizing, layout, stickers, and even recording.
The watermark will establish on every photo or video edited through it. However, you can remove In by purchasing the premium version of the app.
Download CutStory for iOS
4. Story – Stories for Insta.gram
As we saw in the above app, some are for official work, and some are for unofficial. But this app is designed to maintain the official work strictly. This app provides some basic templates as well as useful for your work.
You have to change the template and put the content which you want, and here you have done. Along with this, it offers various icons like GIFs and swipes up for frequent interactions.
Download Story – Stories for Insta.gram
5. Animoto
As the name suggests, this app is for an animated story in different video formats. The app offers an additional feature to efficiently work with a preset template with all your content available. Digital marketers and bloggers majorly use the app for advertisement.
It contains preset templates like a product launch, fashion blog, and social blog, which you can select and start from the beginning level. The templates are prepared in such a way that it gives a professional advertisement look. The best feature is your personalized music, which you can put in the background.
Download Animoto for iOS
6. Layer – Story Maker & Layouts
The app is based on a collage-making template for the Instagram story. The app's interface is simple, but it provides a massive collection. There are templates under different heads on the home screen, like minimal, analog, paper, and love.
The app offers both types of templates, i.e., free and paid. You can also try paid versions for different creative options. There are chances to get highlighted on their Instagram page by linking the app to your story created by this app.
Download Layer for iOS
7. Story Art
This application is a bit hard to handle and useful for the user for their work. This app also offers many categories of templates, but in which most are locked and can only use if you took the premium membership.
This app offers attractive and attractive templates for the user to put various designs in collages, stylish text, and many more things. Here you will also get different types of stylish fonts for your templates.
Download StoryArt for Android (free, $10 yearly)
9. Canva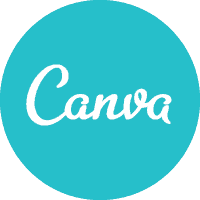 Canva provides different as well as attractive features to the user. Here it's a multi-purpose app where you can create content for any social media site. It functionally creates every type of favorable post for the user.
You must select a specific social media site option from the app to start working. It contains various templates based on the occasion. You can give it a try by choosing a blank template and starting from the beginning.
Download Canva for iOS and Android
10. PicPlayPost
As the name clarifies, the app is used for creating video content and posting it Hassle-free. It provides you with all the necessary functions for editing the video at your fingertips. You can use additional features like voiceover, text, trip, and stickers to your video to make it more creative.
The best feature is you can save your pending video works and can continue whenever you want. Once you finish your work, you can easily store your phone or directly post to social media.
Download PicPlayPost for iOS and Android 
11. InShot
Have you ever been stuck in a situation where you need to post a video, but it's too long? Well, InShot has a video editor specially designed to make your content a perfect fit for Instagram stories. You can pick up a canvas and paste videos. You can also paste more than one video to make it look more interesting.
12. Later
Instagram can be a little messy and time-consuming when traveling or genuinely busy. So here is a great Instagram scheduling application that can post your wonderful images and stories for you. It has separate options for post-scheduling by which you can save your time and grow your page engagements. It's a great tool for business use as well.