If you want to stay healthy and fit, then you must plan your meals. Once done, you will eat healthy food, save time and money, and more. Meal Planning helps you to get a variety of foods that helps to reduce the risk of chronic lifestyle diseases. By planning a healthy meal, you will eat the right food.
Meal Planner is not a difficult task if you use these Meal Planner apps. As these apps provide recipes according to the food, you can eat. You must try out these apps to lose or gain weight or be healthy and fit.
Best Meal Planner Apps for Android
Check out the best Meal Planner apps for Android users that will help you to eat healthy food, and stay healthy.
Mealime is a simple way to plan meals and eat healthier. Open the app and sign up; there, it will ask you to enter your diet, allergies, dislike, and more. The app suggests meals and plans for you, or you can choose and make your own plan.
One of the best parts is the cooking mode; you will get all the recipe instructions without your phone locked.
Price: Free / $5.99 per month / $49.99 per year
Yummly has a beautiful user interface and is a perfect meal planner app. Your profile displays your likes/dislikes, allergies, diet, cuisines, and more. Search for recipes depending on your choices, like what's trending, or use the sliders to check the results by carb, fat, calorie, or cholesterol levels.
On this app, you will find more than two million recipes and support for different types of diets. Schedule a recipe on any date and the grocery list for you is ready. Even you will get a reminder to know when you must start cooking.
Price: Free / $4.99 per month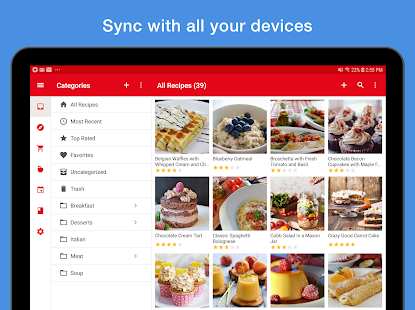 With Paprika Recipe Manager 3 app, you can organize your recipes, create grocery lists, and plan your meals. It allows you to download recipes from your favorite website.
However, this app is the best meal planner app as it has daily, weekly, and monthly calendars for planning meals. It also lets you share recipes via email, create menus, scale ingredients, and more.
Price: Free / Up to $4.99
Planning a meal can save money on food, giving you better-eating habits results. Meal Planner app is the best app for making meal planning an important part of your daily routine.
This app has a 30-day free trial and then you can get a subscription of $4.95/ month and $39 annually. Some key features of this app include Cookbook, where you can import recipes from websites or enter your family recipes manually.
Price: Free trial / $4.95 per month / $39 per year
Eat This Much is a meal planner and a recipe guide app where you must tell what you eat and what not, then the app generates recipes for you. This app is helpful for many popular diets like Keto, Paleo, Vegan, and others.
However, it has premium plus basic features where meal planner comes in for premium subscribers only. Here you can plan a meal for a week and provide recipes and a grocery list.
Price: Free / $8.99 per month / $84.99 per year
ChefTap is a powerful recipe planner where you can easily get any recipe from any website or blog. The recipe clipper option works with any website. Besides planning meals, you can also factor in things like leftovers.
You just need to create the plan, select the recipes, and everything is saved to a grocery list. This app also allows you to create multiple grocery lists.
Price: Free
PlateJoy is an app that allows you to personalize your meal plans for every lifestyle, Paleo, Weight loss, Vegetarian, Low Carb, Low Fat, Gluten-Free, and more. It creates meal plans according to your preferences. It is a user-friendly app with a high level of customization.
In each recipe, there is full nutrition information available. A grocery list helps stop wasting food by allowing you to log the food that is already in the pantry or fridge.
Price: Free with in-app purchases
One of the best ways to create grocery shopping lists and organize your recipes. With this app, you add all of your recipes and then use them to generate the list. You can use the to-do part to plan your meals and check out the recipes.
It has amazing features like sharing the list with others, creating grocery lists per store, and saving recipes from websites.
Price: Free / $9.99-$14.99 per year
MyFitnessPal has been a go-to for many people for years; it's proof that you don't need the latest and greatest gadgets to stay on track. You can keep tabs on everything you eat by checking their database or scanning the barcodes of the goods you eat.
And you may even make your own recipes and save them. You can easily modify your daily food journal to assist you in meeting your macronutrient intake goals (macronutrients are carbohydrates, fat, and protein).
Cookmate is a great app for those who prefer a more hands-on approach to meal planning. You can save your favorite recipes in the app by entering them manually or by scraping them from a website.
Also included are a shopping list, recipe syncing between devices, ingredient scaling, and more. You may use the app to plan your dinners by picking the recipes you want to utilize, and then the app will automatically add the ingredients for those recipes to your grocery list.
It's not as robust as Mealime or some of its rivals, but it's a great, straightforward option for those who don't need the bells and whistles but still want to keep track of their own recipes.
Price: Free / $5.99 once / $20 per year