Anime is a computer animation that originated in Japan. It has become so popular worldwide because the viewers who watch it get entertained so much. In simple words, we can say anime is a Japanese-style cartoon. Even though it has a huge fan base, it isn't easy to understand Japanese. If you are from Japan, that's cool, but most of them look for English dubbed animes as everybody watches it.
The idea of dubbing anime brought massive success as most of them love watching anime. Therefore, we can say watching anime is in trend. However, if you are a newbie or a fan of anime which don't want to watch anime while reading subtitles, you can watch anime in English. Yes, there are a few websites available that provide English dubbed anime.
Also Read- Best Kdrama Sites
List of Best Websites to Watch English Dubbed Anime in 2022
The list contains paid and free anime streaming sites that offer English dubbed content. And the best thing is that all these sites are legal, so there is no need to worry about anything. Let's get started.
1. Amazon Prime
Amazon Prime is a well-known app used by almost everyone, as you can shop from the app and get entertained. On this app, you can watch most of the English dubbed anime. However, this app contains less dubbed anime, but still, you can try if you are a prime member of this app. You can check out if your favorite anime is available in English or not. It also supports video quality HD and 4K.
2. Netflix
Netflix is one of the best websites to stream most content online. You can watch not only animes but also watch many tv shows, series, movies, and more. This platform is also better for Kids as it has cartoons, anime movies, and TV shows. You will find high-quality content and kid's programs in different languages. It lets you download your favorite anime on your mobile.
3. Crunchyroll
Crunchyroll is the biggest anime streaming platform with more than 1200 anime shows. As compared to other websites, this site has less dubbed anime. However, it is legal to watch dubbed animes for free with ads. Only the anime can be viewed globally. The content of the site is only available in a few countries. You can add reviews to the animation.
4. Anime Lab
Anime Lab is the best site to watch English dubbed anime, but unfortunately, it is available only in Australia and New Zealand. However, if you are out of these countries, you can use a good VPN and watch anime.
It has a great collection of popular, subbed, and dubbed anime. It regularly gets updates to watch the latest shows as well. You can watch action, adventure, horror, idol, drama, etc.
Visit Website
5. Hulu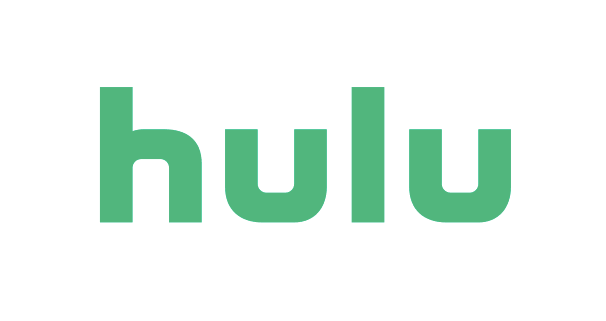 Hulu offers unlimited streaming content like TV Shows, movies, and more. You can watch the videos on your phone, tablet, TV, and laptop. It has a vast library that can be streamed without ads in between. The best thing is that you can download anything and watch it later. It also offers live TV with more than 65+ top channels.
6. Gogoanime
Gogoanime is a free dubbed anime website to watch anime and shows. You can search for your favorite anime by day, week, or month. All the content is available in different video quality options. It has genres like action, cars, horrors, drama, games, kids, and more.
Moreover, you can request any video that is unavailable if you want it. It is available in a few countries like the United States, the Philippines, India, United Kingdom, Singapore, etc. Other regions can use VPN to watch.
7. AnimeFrenzy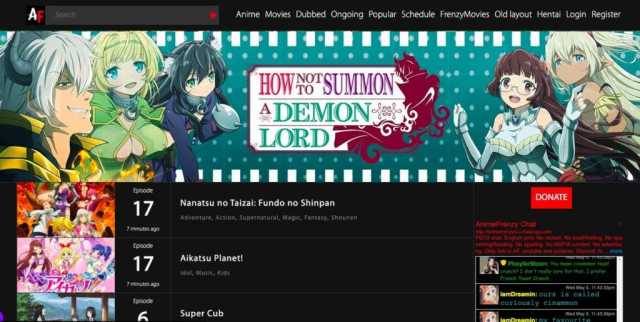 Animefrenzy's website can be used on your mobile phone as well to watch your favorite anime. This site has a separate section for Dubbed anime, so it is easy to find out. All the new and old dubbed anime is listed here.
You can sort it based on status, year, type, and genre. However, the website looks messy as it has too much content on the webpage. But, you will not see any ads in between.
8. KissAnime
In the name itself, you can see anime, so we know it's an anime streaming site. It has a search filter on the homepage to look for anime by typing its name, genre, and status. If you have left any video, you can later continue it from where you left. Moreover, you can request your favorite anime if it is not available.
There are different categories like action, comedy, dub, adventure, and more. The Kissanime website is available in almost every region, including the US, Phillippines, India, UK, Canada, Australia, and more.