DJ always smashes the floor – be it festivals, weddings, parties, or other occasions, DJ brings a special energy to all of us. Imagine the DJ guy integrating his tool with the leading music streaming app Spotify. Undoubtedly, we will go crazy with our feet and floor.
But Spotify officially stopped working with any third-party DJ software in 2020. You can't use Spotify on any DJ software to create a perfect blender and absolute madness.
Don't worry. We have curated the best DJ software that works with Spotify perfectly on Windows and Mac PC. For your convenience, we have shared a tutorial on how to DJ with Spotify. So, without further ado, let's begin the solid party.
Best DJ Software that Works On Spotify (Part 1)
Before 2020, you must connect a Spotify account and DJ software to use 70 million tracks to provide superb DJ mixing.
But this simple process is not working, followed by Spotify's terms and conditions. Fortunately, we have found a few DJ software that works with Spotify.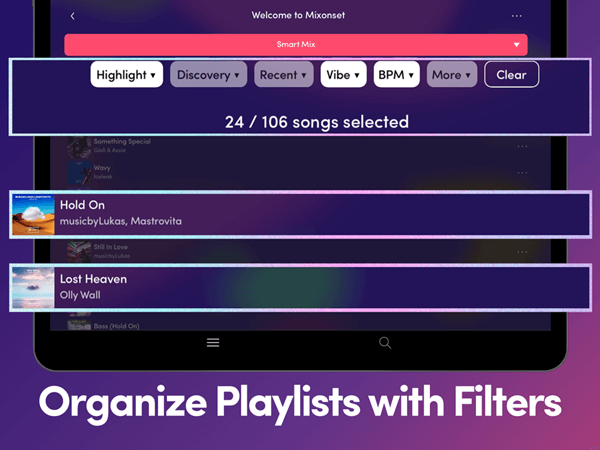 Mixonset is well-establish and quite famous amongst all DJs. The app allows everyone to mix their playlists and unique song with smooth transitions. Even the app is really helpful for manipulating songs.
The most important feature, integration with Spotify, is working perfectly well today. The app is also compatible with other popular music streaming apps, such as Tidal, SoundCloud, and Apple Music. However, Spotify runs on Mixonset DJ software.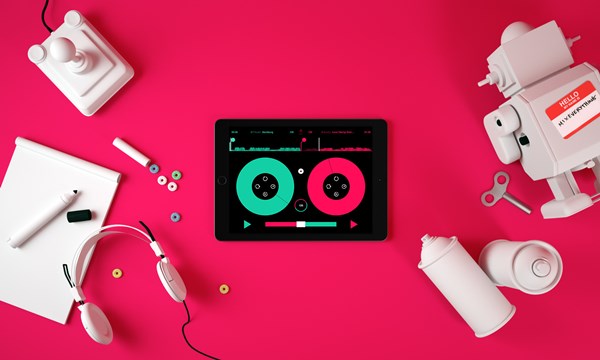 The pacemaker is one of the best DJ apps out there. Not to mention, the Pacemaker comes with all basic to advance DJ tools, such as Auto-mixing, effects, looping, pitch blend, and cue point are notable features you might look for.
At the beginning of the rolling out, they made the app for Apple music. But later, it got Spotify integration. However, you can use Spotify on the app if you were not updated the app since 2020.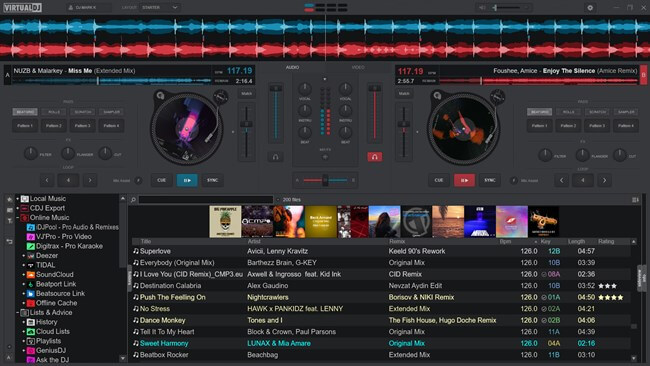 VirtualDJ is an exceptional DJ app that you should look at. Using the app, you will get the DJ access to instant acapella and instrumental in any song, live during the mix. Even you can accomplish on-the-fly mashups. Moreover, it has seamless transition features.
On top of that, it has many advanced features that DJ people love to use efficiently. Its brand-new ModernEQs provide more accurate song separation than traditional frequency-based equalizers. The app is usually made for professionals, but anyone can operate it because of its intuitive design.
JQBX is another significant DJ software that can help you create sublime DJ mixtures. With the app's help, you can add music effects and vocal recordings, create amazing beats, and many more.
The best part of the app is to allow Spotify integration to produce superb music mixtures for parties, anniversaries, and festivals. Apart from this, JQBX has a neat and clean user interface that will help beginner DJ to tune their mixture without fear.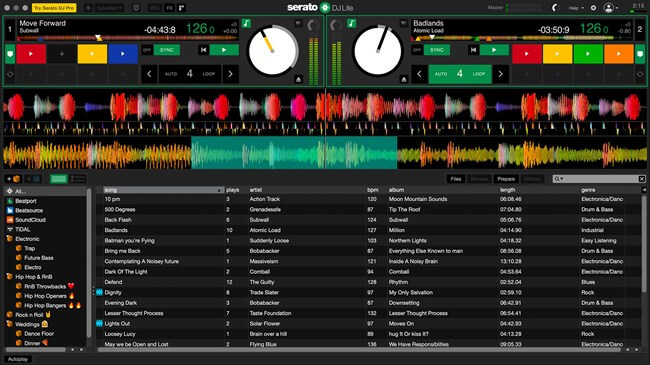 No wonder Serato DJ is the most popular DJ software that you use. The app has been built with all necessary equipment features that work perfectly on a wide range of hardware.
The app provides many effects, like 8 colored hot cues per deck and track. Otherwise, the 8 saved loops, manual loop, key shifting, and slip mode are a few simple features that every DJ has.
How to DJ with Spotify: Spotify DJ Mode (Part 2)
Have you ever heard Spotify offers DJ mixture features on its app? Spotify is more than a mere music streaming app. If you want to create some simple DJ music, or part one is not working for you, then this is the only way to DJ with Spotify comfortably.
Open Spotify and Play the preferred song to make a mixture.
Return to the Homepage.
Click on the three dots, and open the setting of the app.
Scroll down, and now enable both cross-fade and auto-mix features. It will adjust the length between songs.
Again, go back to the setting. Click on the music quality.
You will find Equalizer. Now you are ready to rock as DJ to adjust the treble parameters adequately.
Use Spotify on Any DJ Software (Part 3)
We already stated Spotify stopped its third-party integration services. You check out all the software, still does not work out for you. Then you can use this straightforward method.
You need to convert any Spotify song to an Mp3 local file and then use it on your DJ software. You can also look at the best Spotify to mp3 converter; that would be helpful.
Final Words
You got enough information on the best free DJ software that works with Spotify and how to use Spotify DJ. Even you can use the third method. It is really simple. Now time to party like the Caribbean.