Are you a JibJab user? The fantastic platform allows users to do fascinating digital works like logos, GIFs, eCards, etc., without any primary forte in graphic design. However, this restricts the making and downloading cards if you are not a subscriber. So a better alternative for making eCards is required.
To be honest, there are so many JibJab alternatives that one can use for their purpose. And most of them are free to use. You have to log in with your email account and jump into the library of thousands of free templates. Moreover, one can also create video equals to make their creation more awesome.
However, searching for a good eCard maker may be a hectic task, as there are both good and bad options in the pool. So to make your work easy, we have done a small research and come up with a list of the best alternatives especially recommended for making eCards.
Best JibJab Alternatives For Making eCards
Canva

Adobe Spark

GraphicSprings

Renderforest

Smilebox eCard

Greetings ISLAND

Open Me

Creatopy
1. Canva
The most common website that one can get for designing for creating eCards is Canva. Recently the online platform has risen to fame for offering several digital arts to users. And the best part is that Canva is mainly free to use.
There are thousands of templates available on the site for making e-cards for professional and personal usage. Moreover, there is a search bar that helps you to search for your required template using keywords. When you design the eCard, the results can be obtained in JPG, PNG, PDF, and GIF formats.
2. Adobe Spark (Express)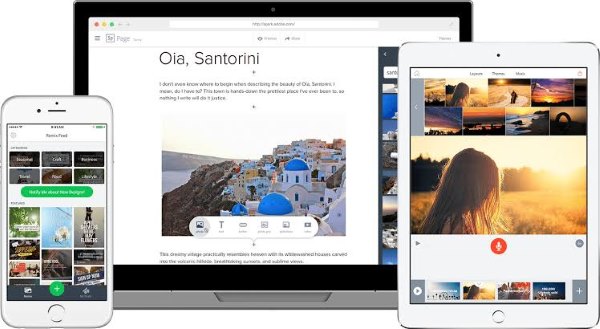 When we are talking about the digital creation of eCard, we can't ignore mentioning Adobe Spark. This software giant has several services for almost every type of design. For making eCards, one can try using Adobe Spark.
The fantastic platform curates thousands of unique eCard templates that you can use straight away or edit for personification. In addition, you can navigate your favorite template by searching with color, theme, mood, etc. So you Can try Adobe Spark in place of JibJab.
3. GraphicSprings
This is another worthy replacement for JibJab, which can make beautiful eCards. However, it is widely used by novice designers without prior design knowledge. This is because GraphicSprings makes it extremely easy to make them with its drag-and-drop features.
You just have to choose a suitable template for your eCard and all the components that look best. In addition, there is a direct option that allows you to share your eCard with the targeted person with just a click. Apart from eCard, GraphicSprings can also make logos and thumbnails.
4. Renderforest
If you want a professional-level alternative for JibJab, then Renderforest will be good to go. The platform is trusted by big companies and Institutions like Bose, BBC, Cambridge University, etc. Moreover, it can also edit video eCards, a feature not available in JibJab.
One can go after thousands of eCard templates free of cost, like other alternatives. Moreover, the templates are segregated into different genres like birthday greetings, anniversary celebrations, etc. You can also add images, music, and other external components to customize your card further.
5. Smilebox eCard
Smilebox eCard is similar to JibJab, which mainly emphasizes on simplicity of making eCards. One can create a professional-level eCard using Smilebox eCard within minutes. In addition, there are some unique graphic designing options in Smilebox eCard that one can use to make his eCard look attractive to others.
Moreover, the templates in this eCard-making platform are updated frequently to add new ones. Therefore, you can easily find your preferred design by searching for it in the search box. In addition, you can also add pictures and give any of your cards from your gallery.
6. Greetings ISLAND
It is a beautiful website that allows users to make greeting cards similar to those sold in a stationery shop. Most greeting card companies use this platform to design eCards at minimum cost. The results can be obtained in PDF, JPG, and other formats.
There are many templates available on the site as well as one can import templates from external sources. Using the external template is unique, and most of the alternatives lack this fantastic feature. Greetings ISLAND also has a mobile app downloadable for Android and iOS devices.
7. Open Me
We present you with a completely free JibJab alternative that will help you create professional-level eCards. Many of you may like minimalistic designs in your eCards. Open Me will be a good choice as the platform specializes in creating such simple or blank eCards.
You can get your eCard downloaded in your preferred format and share it on different social media platforms like other platforms in the list. One can also print a hard copy of their eCards. With its versatile collection of templates and designs, Open Me is a must-have option.
8. Creatopy
Creatopy is a professional-level eCard designer who offers various templates for customizing and personification. Users can make eCards for business and professional purposes using the site. In addition, all the graphic designing features support the drag-and-drop option to make your task easy.
However, for using the fantastic eCard-making platform, one needs to create an account using Facebook or Gmail. It also comes with a free trial whose validity varies from person to person. The special feature of Creatopy is group creation, where eCard can be designed by several users combinedly.