Movies and music videos are primary sources of entertainment for most people worldwide. And all these movies and videos come in MKV file format. Unfortunately, the default windows media player cant run MKV files. Most people have to download MKV Media players for windows 11/10 PC to enjoy such content.
Although there are many other video formats like .MOV, MP4, etc., the MKV format is quite popular because of its ability to store large video files in small sizes. The good news is that many free MKV player software is available for the Windows platform. And today, we will list a few free MKV media player software for you.
Best Free MKV Player For Windows 11/10
Now you can play your favorite movies and videos with these best MKV Players. Most of these work well with all types of Windows versions, such as Windows 8, 10, and 11.
1. VLC Media Player
The VLC Media Player created by VideoLAN Project has earned the right name over the years. It is also known as the 'Play Everything' video player. This media player can run almost all kinds of video file formats.
It can seamlessly run MKV files without any issues. It also offers several customization options that help make your viewing experience much better. Above all, VLC is a free and open-source media player.
Download VLC
2. KM Player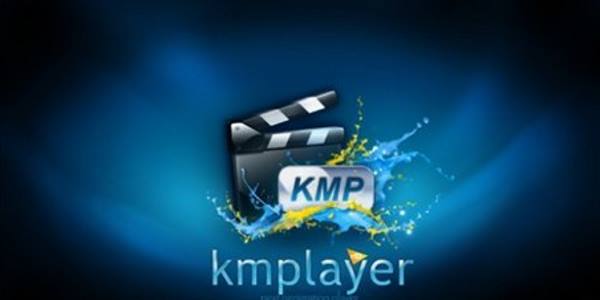 KM Player can be a great option if you want a lightweight media player for windows. Moreover, it supports a wide range of video file formats. This software is highly customizable; you can add various effects to your audio and video files and improve your experience.
However, the software has an inbuilt codec for Windows 10, but you can also increase the compatibility further with 3D, 4k, and Ultra HD support. KM Player is a free media player and is supported on most platforms.
Download KM Player
3. PotPlayer
However, this media player is not much famous if compared to VLC or KM Player, but it can be a great pick-up for you. PotPlayer supports almost all file formats, including MP4, WMV, AVI, MKV, and more.
It automatically installs all required codecs. It can also play 3D videos, and most importantly, it can again run incomplete and damaged MKV files.
Download PotPlayer
4. GOM Player
GOM Player is another good MKV media player; it supports all popular video file formats like MP4, MKV, AVI, FLV, etc.
GOM Player is free of cost and offers many advanced features such as screen capture, speed control, A-B repeat, audio and video effects, and so much more.
It also lets you download subtitles and enjoy your favorite shows in your preferred language.
Download GOMPlayer
5. Media Player Classic
Unlike VLC media player, the Media Player Classic supports even more video formats. This media player doesn't come loaded. It runs seamlessly, even on your old device.
It provides an option to download subtitles and integrates with Skype. In short, it can be a great alternative to the Windows 10 media player.
Download Media Player Classic
6. DivX Player
DivX must be the best pickup for you if you are looking for a media player full of unique features. It offers HEVC playback and supports almost all popular file formats. You can also experience UltraHD and stream videos with this media player.
Download DivX
7. DA Player
DA Player is a great MKV media player in different file formats. It provides you with excellent features. The best part of this media player is that it can play over 400 other file formats, including MKV format.
Download DA Player 
8. 5k Player
5K Player is the last pickup on our list but is one of the best MKV Players for Windows 11/10 PC. You can stream MKV files without any hassle. Besides that, it supports all other popular file formats. The best thing about the 5k player is that it can play incomplete or damaged MKV files.
Download 5k Player
9. Blu-Ray Player
This is your best bet if you need a high-quality video player that supports all formats, including MKV. Anyone running Windows 11/10 can download Blu-ray Player at no cost.
Blu-ray Player allows for extensive personalization; it even allows you to take photos in the middle of a video.
Download Blu-Ray Player
10. Power DVD
PowerDVD's multimedia program is perfect for enjoying a Blu-ray movie in stunning 1080p resolution. In this way, you may centralize all of your media files. With this mkv player app, you may watch your media on demand from any screen, even your computer.
Download Power DVD
From Editor's Desk
That brings us to the end of this list. These are some great MKV players for windows 11/10. We hope you will enjoy watching this software's favorite movies and video content. In case you face any trouble downloading these software, let us know in the comment box below. We will be happy to assist you.