An Apple smartwatch is one of the most prominent wearables in the market that offers a plethora of features in a single device. Whether you are an avid traveler, fitness enthusiast, or even passionate about smartwatches, it is a must-have watch. 
Most people either do have time to go through the various features of their device or are entirely unaware of it. That's why it is estimated that individuals use only 10-15% of their gadget's functions.
Also Read- How to Hide Red Dot on Apple Watch
Well, if you are a new Apple watch owner, here are some of the cool features present in Apple watches:
1. Activity Tracker
When it comes to fitness monitoring, the Apple Watch is one of the best in the market as it tracks your health and fitness effortlessly. You can use it for fitness activities such as walking, biking, jogging, swimming, rowing, and even yoga. In addition, the activity app present in the wearable calculates the distance traveled, heart rate, number of steps, the amount of time you get up, heart rate, calories burned, and so much more.
You can manage your weekly fitness activities to amp up your routine or decrease it. Find some of the best fitness tracking watches on Superwatches that can work great for you. 
2. Apple Pay
Using an Apple smartwatch is highly convenient as it even allows you to make payments directly through your watch. Moreover, it is one of the essential features in today's modern world as it is fast, easy, and secure.
Additionally, using these online apps reduces cards, which are great for the environment. Finally, many financial institutions and retailers support the Apple Pay feature, so once you get your watch, make sure to set up Apple pay first.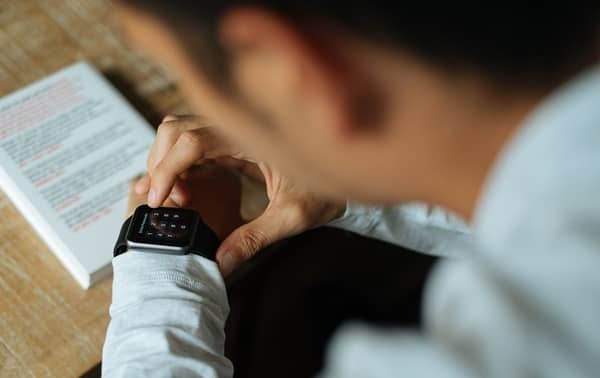 3. Walkie Talkie 
The walkie-talkie feature is a fun way to communicate with your fellow Apple watch wearers. With this feature, you can easily communicate with each other using only your voice through your wrist.
All you need to do is download the walkie-talkie app on your Apple watch and send your friend an invitation. Once your friend accepts the invite, you both can talk to each other instantly. You can make use of these features no matter where you go. 
Another great feature about the Apple watch is that it allows you to navigate through Apple maps efficiently. Using your phone when driving or on a run when trying to get to your destination can be difficult.
With the help of your Apple watch, you will be able to navigate through new areas as the watch will vibrate in different sensations to determine whether to go left or right. Additionally, when hiking, you can make the most of the compass feature present on your watch, which will help you move towards the right direction of your destination.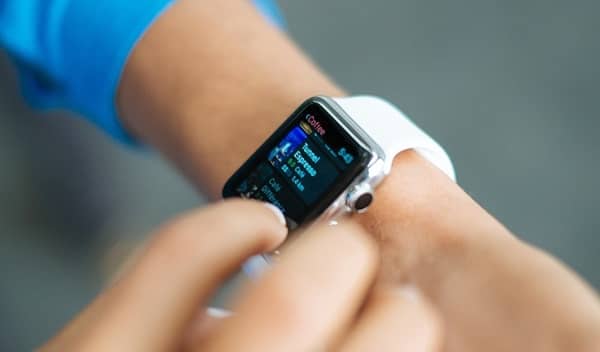 5. Answer Calls 
One of the most apparent features of a smartwatch is the ability to answer calls right from your wrist. With an Apple watch, you can quickly answer calls through the phone app and if you receive a call, both your phone and the watch will ring.
You can even make calls through your watch by adding people to your favorite list. Then, when you answer a call, you can talk directly into your watch or use your AirPods to communicate. 
6. Go Running Without Your Phone
Another excellent feature in the last Apple watch series is that you can enjoy music without your iPhone. This means that if you happen to leave your phone at home or head out for a run, you can listen to a song directly through your watch.
Whether you have Apple Music, Pandora, or Spotify, you can stream the songs online without your phone. First, however, you need to have a watch with LTE connectivity to stream the online world of music efficiently.
Even if it is raining, the waterproof feature on your watch will allow you to enjoy running time without worrying about your iPhone. Learn why it is essential to get a waterproof watch when looking at Apple or other wearables. 
7. Fall Detection 
One of the unique features of an Apple watch is that it can detect a hard fall when wearing your watch. Now, this feature is designed to help people in an emergency by detecting their fall and calling 911.
You can also set up an emergency contact on your health app that will notify them during an emergency. For example, if the watch thinks you have fallen, it will sound an alarm and if you don't tap 'I'm okay' within a minute, it will directly call the emergency contact.
8. Calculate Tip 
If you have worked at a restaurant or fast food joint, you probably appreciate the importance of giving a tip. However, now that you have, you are not the receiver but the giver; knowing how much to tip can be challenging especially if you're weak at math.
With the help of the calculator app, you can easily do basic mathematical calculations right on your wrist. But what makes this app unique is the tips features that directly let you know how much tip you should probably leave for the service. 
Final Thoughts
These are just some cool features that you can benefit from when using an Apple series watch. Keep in mind that these watches can be expensive, but considering the number of features in them, it is worth it!
Most watches and smartphones are connected through Wi-Fi or Bluetooth; there are chances that your data can be leaked, so make sure you take all the necessary actions to protect your connectivities.