If you have explored online dating apps or platforms, you might have heard about LuckyCrush. For people who don't know, LuckCrush is an online dating platform where you can connect with random strangers and talk with them. 
The app is wildly popular and has an algorithm that easily connects ladies with gents. Also, if you do not like your match, you can simply click on NEXT. It also has excellent language support as it can translate the texts into your native language with ease. 
While the app is great for chatting with strangers online and has great features like unlimited messaging, photo sharing, and location reveal, there are some limitations of the platform. 
First of all, it largely ignores the LGBTQ community as it only matches people of the opposite gender. Then, there is also a sign-up process which can be time-consuming for many as people do not like to do so much effort to talk to strangers. 
Hence, in this guide, we are listing the best LuckyCrush alternatives that you can try to have a different experience.
Also Read- Best Random Video Chat Apps
Best LuckyCrush Alternatives
1. FaceFlow
To begin with, we have FaceFlow and this is an excellent LuckyCrush alternative if you want to interact with people via video chat. People use this platform to meet other people from different regions. It is a web-based application so all you need is a browser and an active internet connection. 
This platform is going to be a better choice for people who want a little safety on the internet as people get wild on online video chats. It has arbitrators in the chat rooms who keep watching 24 hours and keep everything clean and make sure that everyone follows the rules. 
Visit Site – https://www.faceflow.com/en
2. Omegle
Omegle has to be one of the best sites for meeting strangers across the globe. It is one of the most seamless sites to use. You just have to visit the site, enter your preferences, and then just meet new people. It has both a chat version and the video chat version.
However, you just have to make sure that you are ready to watch some wild content because sometimes people can be really controversial on this platform. Other than that, most of the site is really great. So make sure to use it to meet new people.
Visit Site – https://www.omegle.com/
3. Yubo 
If live-streaming is your thing then Yubo is the one you should definitely try. You can use it to live stream and talk to new people and have fun with them. Now, this is a dedicated app that is compatible with both iOS and Android. 
The platform has the capability to host a maximum of 10 people on live streaming while the spectators can be unlimited. You can also use it to communicate with people in the live stream. The age limit on this one is 13 and above so even if you are a bit young, this is the platform you should be trying.  
Visit Site – https://www.yubo.live/
4. Chatrandom
Next on the list is Chatrandom and this is also very similar to LuckyCrush as it is a video and texting service. It is a great platform to meet random strangers online. Just talking about the popularity, this platform has over 10 million visitors each month. Also, the platform now supports over 25 languages. 
One of the big issues with LuckyCrush was that it ignored the LGBTQ community but this one has a gay chatroom open for everyone. So anyone interested can go there and have a good time. So if you are looking for a more interesting platform, make sure to check this one out. 
Visit Site – https://chatrandom.com/
5. eChat
eChat is another great LuckyCrush alternative as it allows you to know and have dates with strangers and you can even use it to form new friendships. The platform allows you to send and receive photos, videos, and messages. This one is also a web-based tool so you can use it on any device with a browser.
The video chat feature on this one is one of the best as it is really advanced yet simple to use. There are chat rooms and you can send personal messages to anyone. There are just endless possibilities to find new people on this platform. So make sure to try it out.  
Visit Site – https://echat.live/
6. Chatroulette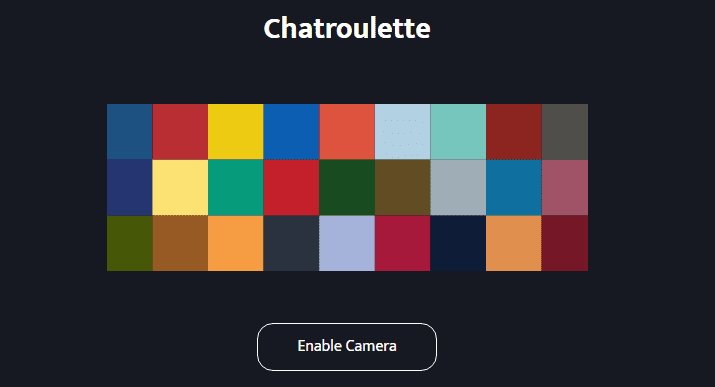 Next, we have Chatroulette which is a lot like Omegle and it is a great platform if you want to meet people from other countries. This one requires you to sign up and then use the platform. However, your personal info is not shared with anyone. 
The best thing is that it asks you to take a photo of yourself before starting the chat, and it also shows you photos of other people. So that you can decide in prior. So if you are a bit shy, this platform should be good for you. 
Visit Site – https://chatroulette.com/
7. Monkey
Monkey is one of the best LuckyCrush alternatives out there. There are three options on this platform, you can either chat solo, with a friend, or also chat as a group. This is a mobile phone app so you will only be able to use it on your smartphones. It serves most of the regions worldwide and has a lot of security measures in place.  
Visit Site – https://www.monkey.app/#/home