Reading Manga on your PC isn't an easy task. Let me tell you that it's Japanese comic books and graphic novels for those who don't know about Manga. This is very famous, just like the Japanese animated series anime.
Considerably, reading Manga comics is good for your brain. However, talking about the most famous Manga comic book, then, in my opinion, is Death Note, with a rating of 8.86. Well, someone suggested this comic. 
After deep research, I've discovered some best manga websites that allow you to read Manga comics for free. But finding a perfect website where I don't need to spend money wouldn't be easy. So, if you're also excited to know the websites, read this article till the end.
Best Manga Websites To Read Manga Online for Free in 2023
Many manga websites are available on Google, where you can read Manga content online without spending your hard-earned money. So, here we have mentioned the best we think are the best.
Therefore, we regret forgetting to add your favorite one to this list. So, let's start with it without any further ado. 
1. Crunchyroll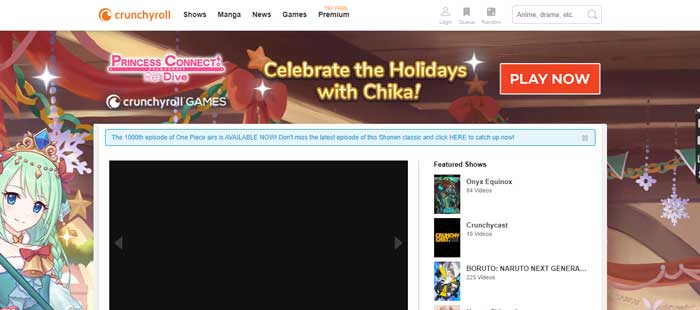 We highly recommend Crunchyroll as a streaming service. For $6.95/month or $59.95/year, with a lot to offer. But, as always, we encourage you to use the free trial and decide for yourself because that's what the free trials are for.
Crunchyroll is the anime streaming service you might have heard of already, and it's one of the world's most extensive anime streaming services. In addition, you can also read the Manga comics here for free. So, you should try this out.
2. Manga Kakalot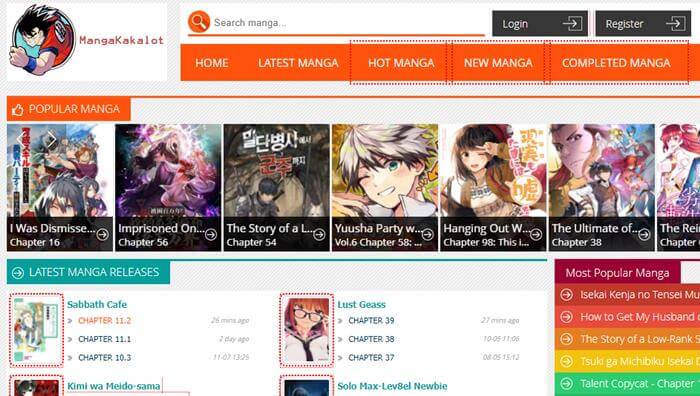 It is exciting to read Manga online, especially when you are a fan of a unique storytelling style. However, one of the biggest reasons to use Manga Kakalot is to read Manga online to save money. So, you should try this out and read all the latest Manga content there.
3. BATO.to

BATO.to is one of the unique interfaces of Manga content, and it's a bit more fancy and appealing. This website has great Manga comic projects like drama, action, sports, romance, sci-fi, and other genres. However, it is an open-source website that allows you to read various contents without charging anything.
4. Mangadex.org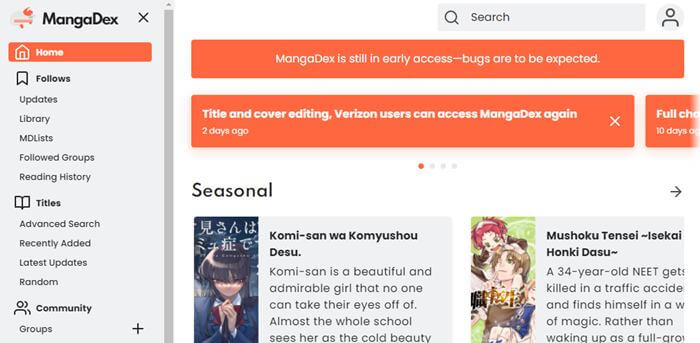 Mangadex is probably one of the best free manga websites on Google, with high-quality scans. However, the Mangadex website has gained much attention since Kissmanga removal. So, many people need a new website to read their Manga.
5. Manganelo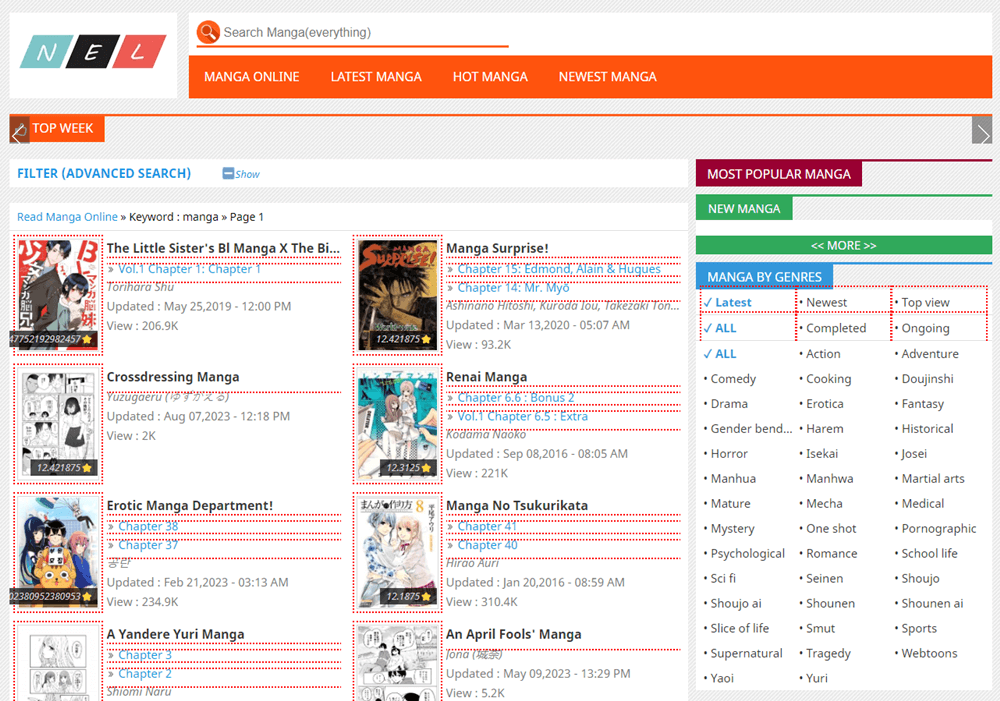 Manganelo excels among free manga sites, serving a global audience with its extensive collection and high-quality translations. Users navigate easily through diverse series, enjoying thrilling adventures and heartwarming stories.
This top manga reading site offers regular updates, fostering an engaged community of enthusiasts worldwide. Manganelo stands out for its exceptional content and user-friendly experience.
Visit Site: https://ww6.manganelo.tv/
6. MangaReader.net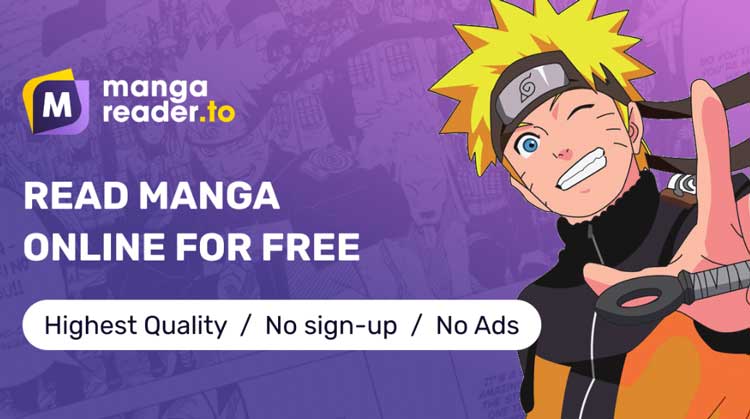 The MangaReader.net website might be new to the scene. But when it comes to its premium user experience, it already feels like it overshadows all of the other manga websites.
So, it is highly recommended you visit the website once and check the readable content available there. You do not need a subscription to read Manga online on this website.
Website URL: https://mangareader.to/
7. MangaFox.me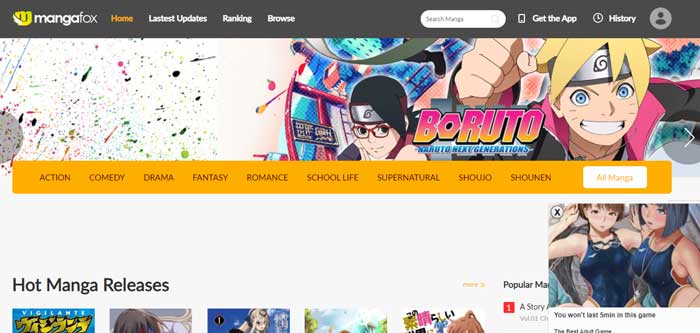 This is one of my favorite Manga websites online. And I found this website when I was in college doing my graduation. There is a lot of content available on this website. You can read anything from drama, action, sports, and romance to sci-fi.
So, to make reading more enjoyable with a website that gives you a load of new stuff, you must look at this website once.
Website URL: http://fanfox.net/
8. Mangapark
MangaPark allows you to read manga online for free. It is one of the most popular manga websites. It allows users to search for their favorite scans and scanlations online.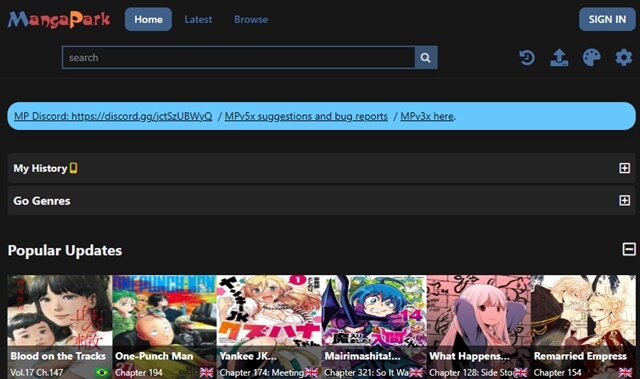 The manga content is divided into different genres to make searching easier. Here, you will find many popular genres like Action, Shounen and Comedy, Science Fiction, School Life Supernatural, Slice of Life, and many more.
You can also read manga online using our website from any computer, Android, or iOS device.
Website URL: https://mangapark.net/
9. Mangago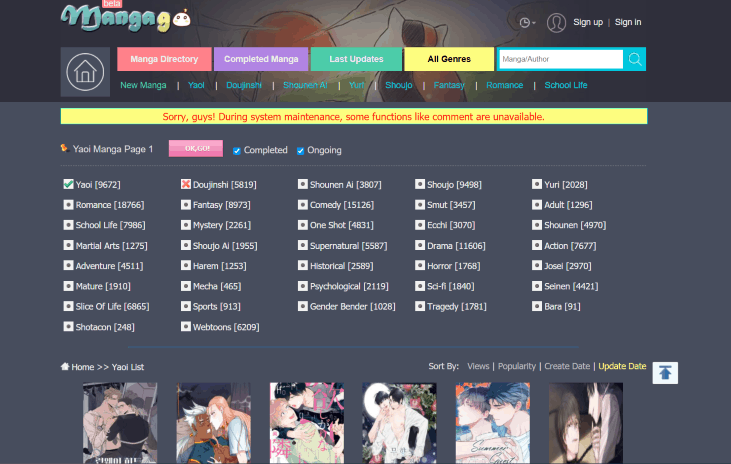 Mangago is a free website that offers everything you need. It also offers manga reading in English and original Japanese.
Mangago, a webtoon app that provides free access to an extensive library of Japanese comics for English-speaking users, is among the most popular.
You can choose from various options, including reading mode (for those wishing to read their favorite series uninterrupted), animation mode (where each panel is sequentially linked), or auto-play video by clicking the bottom right corner.
Website URL: https://www.mangago.me/
10. Manga Rock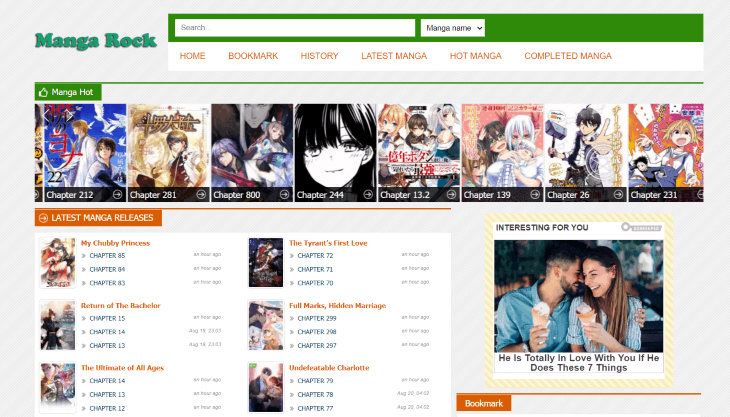 This site offers various genres, including romance, humor, and horror. Manga Rock is unique because its content can be downloaded, making it an excellent choice for those who prefer to read manga on their schedule.
I couldn't find some of these titles anyplace else. As far as I could determine, the only drawback is that you can only read one chapter at a time, but if that's all you need, this site should be ideal. If not, move on to the next entry in this series.
Website URL: https://mangarockteam.com/
11. KissManga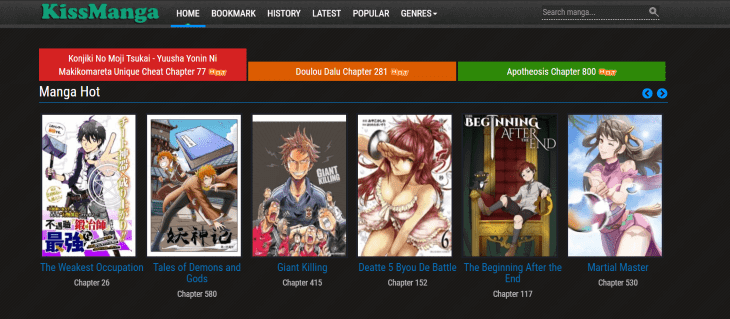 The library on this website offers more than 100 series for your perusal and enjoyment. Because KissManga is free and ad-free, you can always find a manga to read when you're bored or want a distraction.
If your internet connection isn't up to snuff, this website offers everything you could want regarding entire chapters, translations, and download alternatives. Over 500 titles are available on their website, so there's something for everyone.
You don't need an account to read popular series like One Piece, Bleach, Fairy Tail, Naruto, etc. One of the more exciting features is the ability to switch between Japanese and English translation text in the voice bubbles (left) (right).
Website URL: http://kissmanga.nl/
12. Manga Plus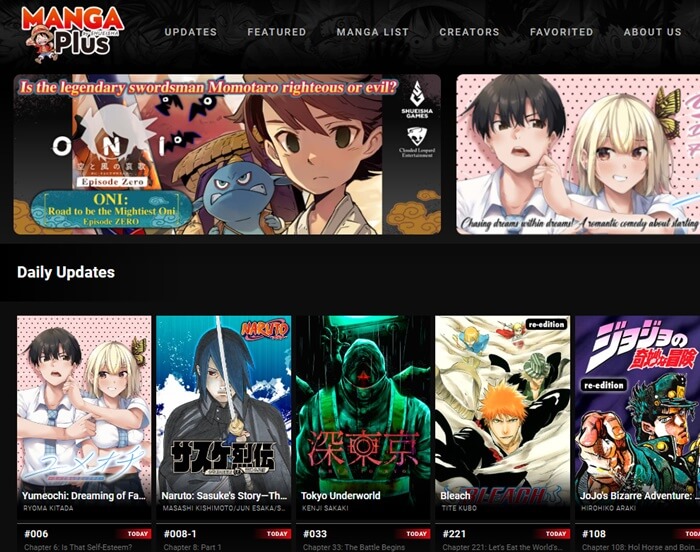 One of Japan's most prominent manga companies, Shueisha, runs the free online manga platform Manga Plus.
One Piece, My Hero Academia, and Naruto are popular manga series on the site.
Manga Plus has developed a mobile app for iOS and Android smartphones to facilitate manga reading on the go.
The website encourages readers to submit comments and suggestions for the manga's authors when each chapter is posted.
Advertisements help keep Manga Plus available and free for users.
Every week, new chapters are added to the platform's many series, both those still being written and those that have concluded.
13. MangaHere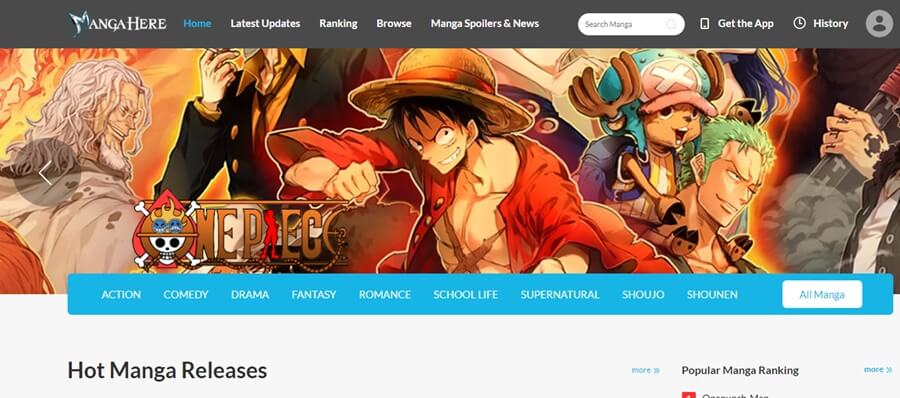 When it first went live in 2010, MangaHere attracted a sizable audience of readers of Japanese comic manga.
Because of the site's advertisements, MangaHere provides consumers with free online manga reading.
After years of copyright infringement lawsuits, MangaHere was taken down in 2018.
Manga readers need to know that while there are many sites to read manga online, not all are legitimate.
While looking for a place to read manga online, exercising care and doing background research first is best.
14. Comic Walker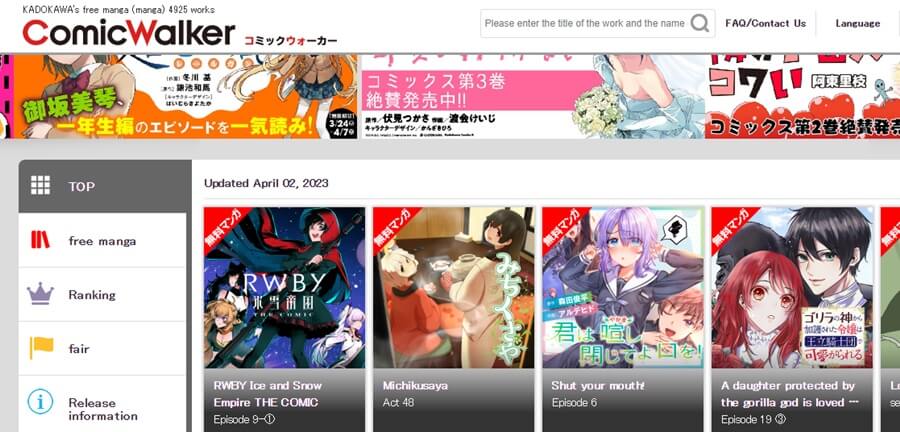 Next on the list, Comic Walker ensures you remain happy all day with an extensive collection of Manga. It's operated by Kadokawa Corporation, one of the leading publishers in this genre.
With Comic Walker, you can read Manga without paying a single penny, even you don't have to create an account there. It has featured various manga genres. From history to new releases, all are covered inside the website.
15. Manga Freak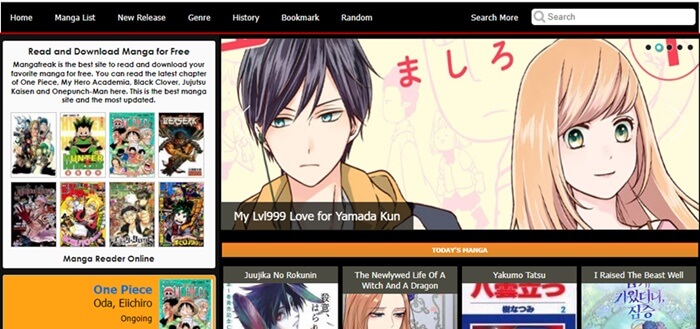 Manga Freak is one of the best free Manga websites where you can read manga peacefully. On the website, you can select any manga from its huge library. Also, popular manga series One Piece, Naruto, Bleach, and Boruto are featured there.
You can read many types of manga, such as Demons, Drama, Harem, Historica, Martial Arts, etc. Manga Freak is free; you don't have to create an account there. Moreover, the user interface of the website is very clean and interactive.
16. Otakusmash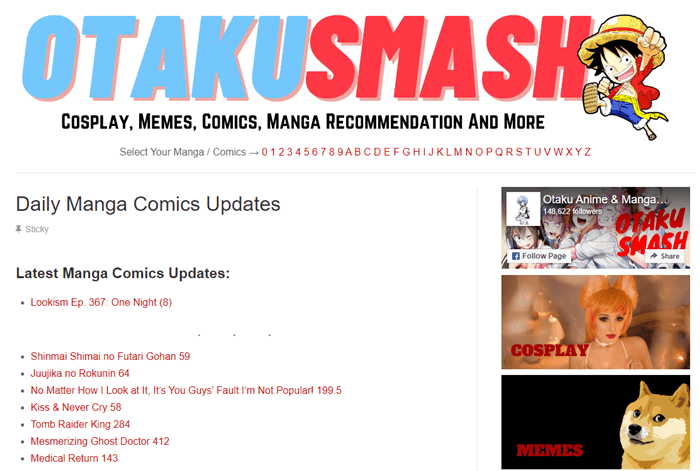 Otakusmarsh has much more than manga; you will get memes, cosplay, fan art, anime quotes, and many more – a complete source of anime. On the homepage, you can read all listed manga without hassle.
Even if you've any personal choice, you can search it. The great thing is that the website has limited ads; it can also avoided if you use an adblocker. Moreover, the website allows users to send a request for their favorite manga.
17. Ninemanga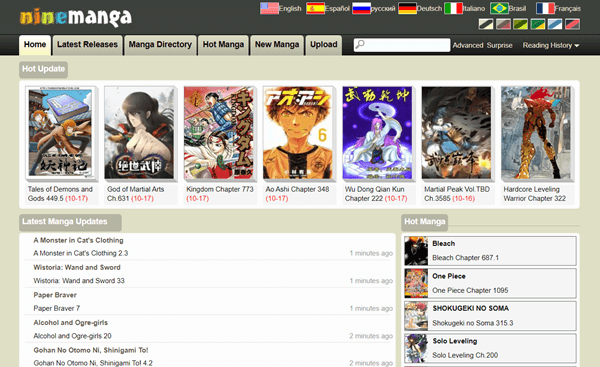 Ninemanga doesn't require any specific intro; it is already known for its manga collections. You will get everything from the latest to the classic within a few clicks. Just like others, you can read manga in various languages.
Ninemanga has an excellent user-friendly UI to navigate easily. Amazingly, you can browse manga by search, alphabet, and genre. It also has a search bar to find the exact manga for you.
So, these are some of our recommendations for the best manga sites where you can read Manga online for free. We hope you like our suggestion. You can also use our comment section to let us know if we forget to mention your favorite manga website in the above article. Also, comment below and let us know your favorite Manga you like to read.