Online shopping gives you lots of freedom to access the desired shopping website from any device and go through the full catalog; you can easily select your own desired product and place an order within a second.
Online shopping gives many payment options that may include credit card, debit card, cash on delivery, etc. and your product will safely be dispatched to your desired address within a day only. So, Today I'm Going to talk about the Best PayPal Alternatives for Online payment services.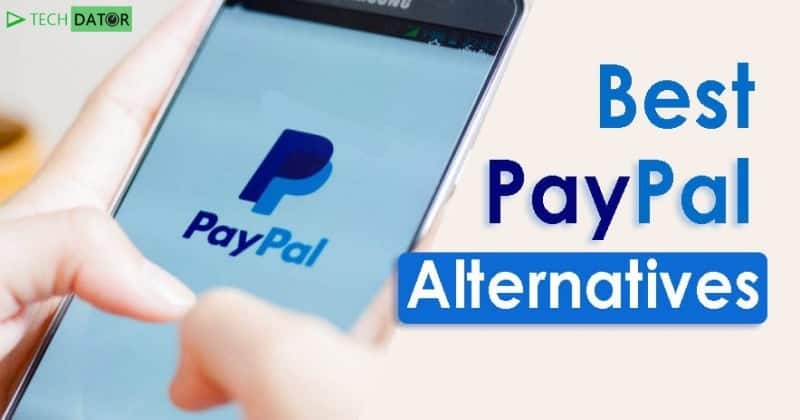 List of Best PayPal Alternatives for Online Payments:-
Here we are coming to share some best PayPal alternatives that will defiantly make your online payment super easy. Let's have a look at them.
Skrill overs a fascinating and straightforward PayPal alternative. This skrill offers the ability to carry out the transaction on a global scale. This is a very safe mode of funds transferring globally.
This can create your own debit card by transferring funds from your bank account in it. And this charges very minimally, and this also supports any bank fund transfer. You can also be able to use it regularly.
This payment link will give you opportunities to pay directly by your credit card without creating any consumer account or register to carry out the payment. This process makes your transaction and fund transfer much faster and hassles free.
Payza has tie-ups with major banks of different countries that will help you to transfer your funds globally very easily. This payza makes your online financial transactions very simple to everyone, yet it is very safe and secure.
This will offer you high security, the ability to request money via invoice, and manage multiple businesses as well as a single account.
This is a google wallet which has a very highly secured app for online transactions. This will essentially store all your financial data, including your credit card details, debit card details, bank account details, and also able to records all your funds' related transfer and transaction.
You can be easily able to receive, pay, and transfer with google wallet. This will also provide users with gifts and also offers digital wallets facility.
Amazon is one of the biggest and trusted online shopping websites, which offers all kinds of products and has straightforward shipping and easy payments. Amazon has its own PayPal alternatives that will help its user pay and transfer funds very easily and securely. This is very fast when it comes to transferring the funds. You can easily able to shop and transfer funds between your friends and family.
This 2checkout website is very compatible with your paying bills on online shopping carts. This website will support all types of cards like visa card, MasterCard, JCB, PIN debit cards, and support paypal. This is not only able to use transfer but will also help you in online transactions as well.
Dwolla is the best and unique service that will help you a lot in your various contacts and business relations. Dwolla is very using full in featuring the MassPay. This Dwolla will help you process thousands of payments made online in a concise period of time. This will make your fund transfer very efficient and takes very less time as well.
Stripes have unique features to accept payments in more than a hundred currencies. That will help you make your payment globally. You can also be able to buy products from different parts of the world with different currencies. You can access your payment funds transfer from all the most different parts of the world as well.
Payoneer is another very efficient portal for your online funds transfer. This does not charge any fee for creating an account on its site and can help and secure your payment details very safely. You can use your MasterCard prepaid whenever you make any transactions.
This Selz is very user-friendly and supports payments for a digital good well. You can also sell your digital products like audiobook, ebook, software, etc. through this site and accept your payments using this Selz. This is also free, and you need not have to pay for any bugs.
From Editor's Desk
I hope you'll like my article if you doubt or want to suggest anything new to make it better. You are welcome to the comment field below. I'll be thrilled to read and answer your comments. And, one thing is for sure. I'll definitely not charge money for making any good appreciation comments. Thanks for your time.
Related Articles