Roku provides access to more than 4,500 different channels depending on the location of the user. However, you can also make the experience of some private channels. These Roku Private Channels offer a hidden platform specially designed for developers to test their services rather than publish them.
Roku is a series of online media streaming devices introduced by the American company Roku Inc, that receives its data over the internet through any wired or wireless connection. Roku supports an Operating System that helps users access and manage their content.
It provides you with high-quality material and comes with different screen sizes such as 720p, 1080p, and Ultra HD, thus satisfying all your needs. Roku offers three different devices Roku Box, Roku Streaming Stick, and Roku TV. Despite whichever device you are using, you will be experiencing the same software interface in all of them.
Also Read- Best Roku Channels to Watch Sports
List of Best Roku Private Channels in 2022
You can find several articles on the internet that will guide you on installing these private Roku channels. Since they provide a huge number of channels, it might be difficult to choose the best ones. So, here is a list of the best private Roku channels you might love to watch:
1. Roku Movies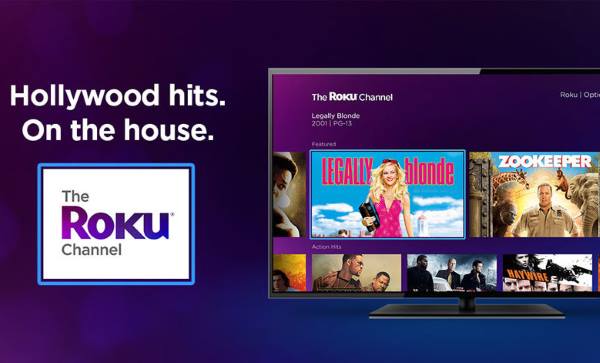 Roku Movies channel provides you with a good collection of high-quality movie content of different categories like Adventure, Action, Comedy, Horror, etc. It is a legal channel as it contains all public domain movies and is completely free to use, so you can use it as much you want without any worry. You can find a good number of silent films as well.
Access code: zb34ac
2. Nowhere TV
Nowhere TV is one of the oldest private channels of Roku, also one of the best since 2010. It provides a great collection of live and on-demand TV content. You can access several learning videos such as John Green's Crash Course, Khan Academy videos; news channels include BBC, Bloomberg Live News, NBC Nightly News, Oliver, and so on.
Science and Technological related content are provided by organizations like NASA, PBS, etc. It also provides you access to sport-related channels and many more. You can experience all of these in a single platform rather than installing separate channels on your device. Nowhere TV is completely legal and is free of charge. It fetches its contents from online available sources.
Access code: H9DWC
3. iTunes Podcasts
This Roku channel provides both audio and video podcasts. Since it doesn't need an iTunes account to run, you won't find any of your existing favorites or subscriptions. You can browse several types of podcasts and search on specific topics as well. But remember, the browsing is limited.
Access code: ITPC
4. Lode Runner Remake
Lode Runner is a 2D puzzle-oriented game first published in 1983; since then, several remakes and sequels were published for various platforms and computers. The trademark rights and copyright of this game belong to the Tozai Games.
Access code: LodeRunnerPreview
5. The Silent Movie Channel
If you are a person who loves to watch old movies, then The Silent Movie Roku channel must be a perfect option for you. It provides you with a perfect collection of silent movies and also lets you select from different genres. It contains all public domain movies and is free.
Access code: ROLLEM
6. LibriVox
Hugh McGuire founded LibriVox in 2005. This Roku channel provides you with free access to audio versions of public domain books that are read and recorded by groups of volunteers worldwide. Due to the budget problem, it is unable to hire professional voice artists. Although the audio quality is not that great, some of the narrators are an exception.
Access code: Q4DSY
7. Wilderness Channel
The Wilderness channel is for those who love adventure, such as hunters, nature enthusiasts, hikers,  outdoor survivalists. This channel provides you with wilderness-related content and encourages people to move to the outdoors and experience nature differently.
Access code: FL821095
8. Relax Time
The Relax Time Roku channel provides you with some peaceful content that shows the natural scenery in addition to the sounds of nature, which helps you relax from all kinds of stress.  The video contents may last from 30 minutes to around 8 hours.
Access code: VRQHQ
9. My Channels
If you have installed a large number of channels on your Roku. It might become difficult for you to manage them properly. My Channel helps you correctly organize your channels, thus making it easier for you to use.
Access code: MyChannels
10. Nowhere USB
The Nowhere USB channel is another one from the Nowhere community; it helps you expand your Roku device's capabilities to read data from your USB directly. It allows user to play audios and videos and run slideshows from your USB.
Access code: kgulu
11. SpaceTime Free
If you are more of a space conspiracy enthusiast, you must love this Roku private channel. As said in the name, SpaceTime is a free channel that features exclusive content related to Space, Solar System, Conspiracies, etc.
The quality content is directly provided by space agencies that are spread across the globe. So, if knowing about deep space and other related stuff really interests you, then you can try the SpaceTime free without hesitation.
Access Code: C96MRTG
12. MultiLive
MiltiLive is yet another great Roku channel that is completely free from all types of subscriptions. It features all the basic common channels and provides amazing content. Besides, it also offers several regional channels outside of the US. So, if you inhabit somewhere out of the US, you can definitely add this channel to your device for no expense.
Access Code: DNLMPK
From Editor's Desk
So these were some great ROKU private channels. I hope you will like them. If you want us to add more private channels from ROKU, let us know in the comment section below.