There are plenty of websites to stream movies, series, and shows online. One of the sites is WatchSeries, which offers Tv series and shows for free. But the server of the site is taken down, so you can't watch the content online. Even though it is free to use the site, it contains many ads in between, from which they make money.
WatchSeries is a safe and secure site, but most users look for alternative sites due to interruption with ads. And as we said, the servers are also taken down and again updated. These are some of the reasons you should look for Watchseries alternatives.
Also Read- Best Sites Like Fmovies
List of Best WatchSeries Alternatives Where You Can Watch Movies and TV Shows
The website has great content quality, a user-friendly interface, and a great collection of shows. If you look for a similar site, you will get the same experience. Here is the list of best WatchSeries Alternatives that will satisfy you.
1. Hulu
Hulu is one of the best WatchSeries alternatives as it offers a huge content of entertainment in every genre. Everything is available on Hulu, from TV shows to movies to series. You can have fun.
To use Hulu, first, you can try out the free trial, which needs signup. There are two premium plans available: ads and the other is without ads. It gives you a 30-day free trial so first, try out all the features, then you can buy it.
Price: Basic $5.99/month, No Ads $11.99/month.
2. Tubi TV
Tubi TV is a video streaming app with the largest content library with more than 20,000 movies and tv shows. Almost all the important features are free as the site is completely free to use.
Moreover, the speed of the site is excellent for all the content. You will find all the popular TV shows and movies here. It is compatible with almost all devices, including Android, iOS, Apple TV, Amazon Fire TV, Xbox, Playstation, and more.
Price: Free
3. Putlocker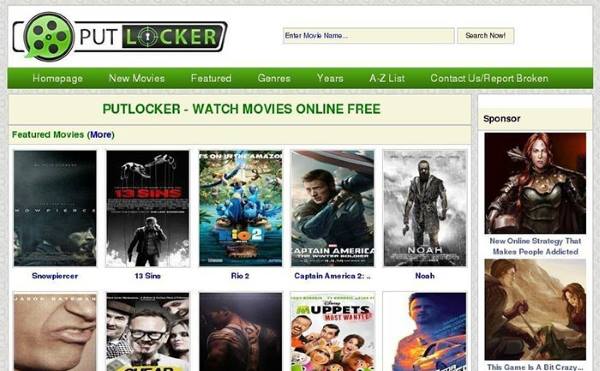 Putlocker is a website that allows the user to watch and download Tv shows and movies easily. It also allows the user to upload any visual content. The site offers amazing web series, anime, movies, and Tv shows for free. You will find everything from old content to the latest releases without paying any money or getting annoying ads.
Price: Free
4. SolarMovie
SolarMovie site offers a lot of popular TV series and movies for free. You don't even need to register here to use the site. One can watch documentaries or animes, or science fiction. The User Interface of the site is self-explanatory and understandable. It has a search bar where you can search for your favorite movie or series you are looking for.
Price: Free
5. 123Movies
123Movies is one of the best sites to get entertainment. You will get all the content from Indian to American; you can watch any movie or series. On the homepage itself, you will see Genre from which you can select categories like Action, Horror, etc., and start watching.
All the latest releases are available, so you don't need to look for any other site. Use the site, open it, look for your favorite content, and start watching it for free without registering.
Price: Free
6. Popcornflix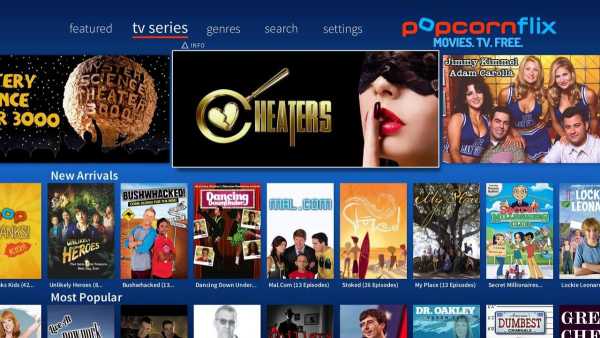 Popcornflix is an online streaming site that offers free ad-supported streaming videos. The site contains the best Dramas to popular shows like Friends to watch. It has different genres like biography, documentaries, science-fiction, etc.
Apart from watching movies and shows, you can also watch 90s cartoons like strawberry shortcake and Popeye The Sailor Man. Everything is available for free without sign up or register.
Price: Free
7. Share TV
Share TV is free to use the site but with many advertisements in between. It has a great collection of movies and TV series. The design of the website is pretty clean and easy to use. There is a search bar on the top of the site that helps you look for any movies or TV shows. The best thing is that it also has anime with movies and shows.
Price: Free
8. PrimeWire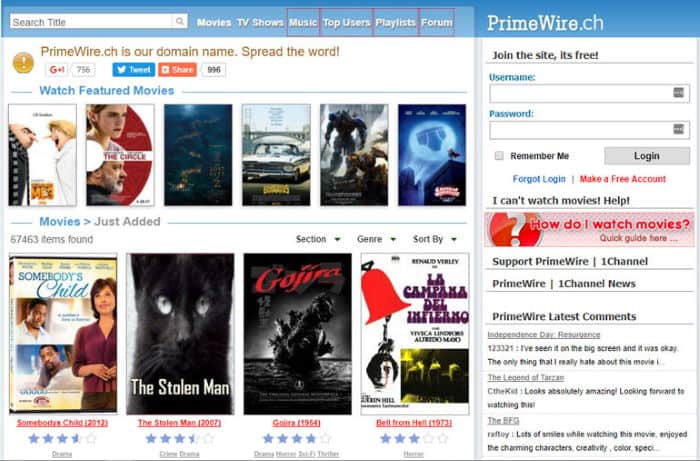 PrimeWire is a great watch series with some amazing features and a great collection of TV series and movies. A completely free site that lets you stream content for free. One of the best things is that you will not get any ads in between, so watch content without disturbance. You can check the IMDB ratings under the name of series or movies.
Price: Free