If you are looking to get unlimited access to online materials such as games & DVDs, we have good news. There are so many ways to hack the console and get non-licensed or even illegal games & Dvd. We are sharing these details only for education purposes.
It is effortless to get access to non -licensed games with the HomeBrew browser. Basically, the HomeBrew browser is an application that helps you to run programs that are not available in the real console or are illegal & non-licensed. You can play all the pirated games by installing these applications on your Wii console.
As you know, free things always come with some risks; the drawback of using a homebrew browser or application is it will revoke your console warranty because you technically changed the console's original settings.
Since Nintendo and other consoles did not invent their consoles to support homebrew applications, these Console companies continuously updating their consoles by spending huge amounts of money so that people can't hack them.
Remember, do not update your console after installing these applications. Maybe it will affect your console & one more thing, always remember to turn off the auto-update setting.
Also Read- Best Agar.io Alternatives
List of Best Wii Homebrew Apps for Android and iOS
There are thousands of homebrew applications available online, which can easily damage your console. But we are sharing our top recommendations.
Homebrew channel can read apps off of either an SD Card or a USB Drive, so you could use a single USB drive to store both Homebrew applications and game backups. However, an SD card is recommended since it is required to create a system backup.
1.) Homebrew Browser
It is like an app store for Android or iOS devices. This browser allows you to download your favorite emulators, homebrew apps, and games very easily. You've got FCE ultra jacks, which emulates NES games. They look great, and there's a ton of options that you can customize.
Also, using the Wii mote allow you to play games like Duck Hunt. There are many really cool options here; you've also got snes9x GX, the super Nintendo emulator that offers the same amount of customized ability as the previous emulator.
The aiming with the Wii mote is not perfect, but it still works pretty well. You can also download channel forwarders for the emulator, which allows you to access games very easily.
2.) Pimp My Wii
If you want to be updated with your Wii, this application will solve your foundation problem. Basically, It hacks your Wii & then updates all the outdated versions so that you can use the latest versions on your console.
Not all applications have compatibility with Wii, but this application has, which makes it a more trusted worthy application. The drawback of this application is all the documents come in French only, which is hard to navigate and understand if you don't know french.
3.) Gecko OS
Suppose you are in a country where some of the games are not available to play, or you want to play any game which is only available in a specific country. Example – Sometimes Japan make games that are only available to play in Japan, so in that case, if you are living in the US or any third world country, then it's not possible to play it. Still, Gecko makes it possible with its functionalities.
You can play any game in any country; whether it is available or illegal, you can still access it with Gecko. It bypasses the requirements so that you can get any game in any country.
4.) WiiMC
It stands for Wii Media Centre. Play any video, audio, or experience a whole lot of media options with WiimMc Functionality. It supports (n) several video formats as compared to any other play station. It comes with a whole lot of different software, which makes it a wonderful homebrew application. The Interface is so smooth and attractive.
5.) WiiXplorer
It is a file manager of Wii. Earlier it was not possible to edit, rename and delete any file. To do any editing change user needs to unplug the USB and plug it into the computer to make the changes, but WiiXplorer makes it very easy to do it.
Now you can do all the editing changes without removing USB, which saves your time and effort. It also comes with an inbuilt music player, which makes it more interesting.
6.) PSP- Magic
Are you a PSP User? Then here we have a homebrew app for your PSP. Wololo created this marvelous application for only PSP users. Show your creativity by creating Images & creations and share it with others.
7.) PSP Silveredge
Are you a fan of Tyrian, or Rrootage, Silveredge, then this application is for you? It has wonderful graphics, sounds, and effects which you will surely like. This application basically knows how to impress someone with its functionalities.
It is like a full package of advanced and amazing effects to get attention. It gives you experience like you are playing a professional game.
8.) Wii Chatter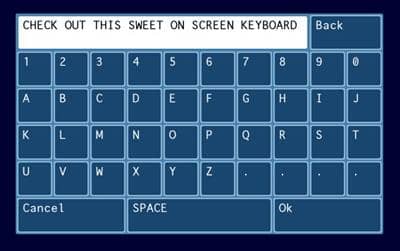 Do you want to chat with other online gamers while sitting at your home and playing games on your Wii, then this is for you? Do live chat while playing with other random online players. The functionality of this application is marvelous.
The best part is it provides you Online chatroom, and you'll get prompt notifications whenever someone messages you in the chatroom, which makes it a handy application.
9.) Wagic
Wagic, the homebrew is an open-source trading card game simulation that is available on many platforms. It is an internationally acclaimed open-source trading program. It comes on all the platforms like PSP, iPhone, iPad, Android.
People like u and me handling the updations of this application. Basically, it's a Fantasy Card game with massive cards and editions, which makes you love to use Wagic. It gives you the option to create & design your own cards, so go and show your creativity in Wagic.
Related Articles