Alluc was not just about streaming your favorite movies and TV shows online. It was also a web crawler for movies and various other content. If you have visited the site, you must already have an idea about its gigantic library full of movies, series, documentaries, and more. However, the news of Alluc going offline has hit hard for millions of its users.
And to be honest, there is no official alternative to Alluc yet that could offer the same comfort and easy-to-use experience. But there are still many options that will provide you with a feel very much similar to Alluc. Even if they might seem cranky at times, they still serve a consistent service to the users.
Also Read- Sites Like Dare TV
List of Best Alluc Alternatives to Watch Movies and TV Shows
Here we have put together some of the best Alluc alternatives that will release your strain up to some extent. Some of the sites may not work in your country, so you can use VPN Services to unblock sites and enjoy the latest movies and TV shows.
1. Yes Movies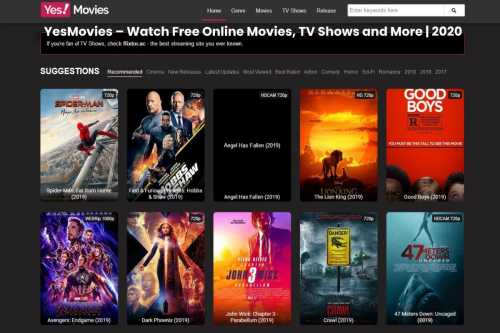 The site is well known for its immense collection of movies and TV series. Its sleek user interface and jaw-dropping collection of movies offer a satisfactory experience to its users.
You can watch HD content from various genres and filter your search for accurate results. If you have a very selective taste in movies, this is definitely the place for you.
2. StremLikers
This white and green contrast website comes with a minimalistic design and seems like a film web searcher, same as Alluc. The interface is pretty straightforward. You can either search for any specified title directly or use the provided filters for more suggestions.
Since the site has been discouraged in many countries, you can use a reliable VPN to access its services. StreamLikers is very easy to navigate. However, you will have to create a free account to enjoy online streaming.
3. TubiTV
TubiTV is a very famous online video streaming platform. Even though the website supports ads, which can get really frustrating, it still has one of the largest indexes.
The site gives you a smooth and consistent experience with a massive library full of quality content to choose from. More importantly, Tubi lets you begin your streams without registering on the site.
4. Solar Movie
This must be a master alternative to Alluc since it prioritizes a user-friendly experience and serves as per the viewer's interest. You can watch various content, be it movies, TV shows, or anime shows. The home page seems very presentable, with a normal search bar and various filters for content search.
However, unlike Alluc movies, it doesn't allow you to download its content, but you can leverage the HD streaming on Solar Movie.
5. FMovies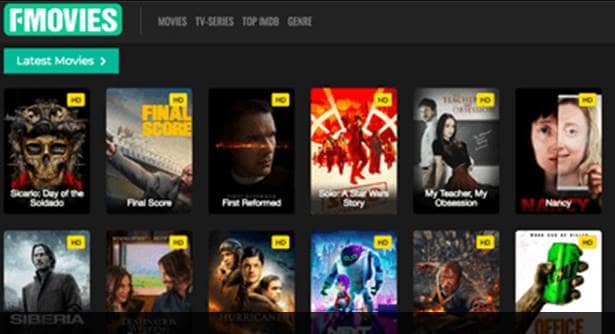 FMovies gives you a more personalized experience with its easy-to-navigate interface. The site lets you stream as well as download movies in HD. However, you need to set up a free account for downloading the content.
FMovies has a great collection of movies and TV series from different genres and categories. Moreover, you will also see a separate section for news that regularly updates about new movies and series.
6. Look Movie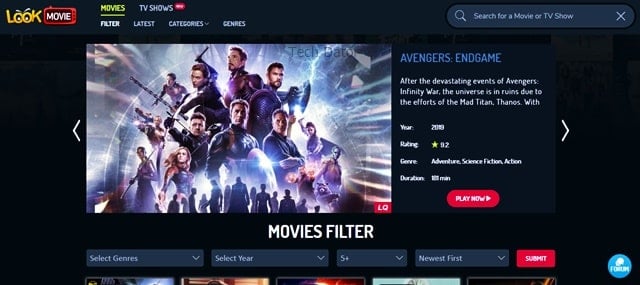 Look Movie is another reliable platform for movie streaming. Although not as huge as Alluc, you can still manage to find a variety of movies and TV series in their library.
It keeps a great collection of all the latest releases and a few animes as well. The built-in media player provides a seamless streaming experience, and you can easily get help if your video won't start or gets stuck in between.
7. FlixTor
Compared to most on this list, FlixTor is yet another prize-winner that stands as one of the best Alluc alternatives. It has a huge index of movies and TV Shows from various categories. Interestingly, it won't interrupt your streaming experience with unwanted and annoying advertisements.
The interface of this site looks classy, with contents organized in a well-to-do manner. Besides, Flixtor also comes with a VIP menu, so if you are delighted with its service, you can upgrade to VIP to experience it to the fullest.
8. PopcornTime
This one is not a movie web searcher like Alluc. Instead, PopcornTime is an app that is available for Android, Windows, Linux, Mac, and iOS devices.
The platform holds a great collection and a massive library of movies from several torrent sites. It also offers HD streaming along with subtitles. Since you are using an app, you will get a more personalized platform with an uninterrupted streaming experience.
From Editor's Desk
Alluc was undoubtedly one of the best streaming sites for millions of users who enjoy online streaming. Not to mention, its discontinuance has taken the hope for effortless streaming services from many of us.
But these few alternatives will definitely serve and will fill the gap. So, let us know your favorite alternative after Alluc and what makes it better than the others.