Accessing your computer remotely became very easy with remote control softwares. There are many softwares available in the market. Many people do prefer to use AnyDesk as it is free and works seamlessly. It is small in size and easy to use.
AnyDesk is a simple and fastest remote control software that can access a computer without being physically touched. It often happens while you are out and you have urgent work, and you need your computer for that. At that time, you can use it and finish up your work.
But there are a few issues with AnyDesk; that is why we have made a list of best alternatives to AnyDesk. Sharing files is not easy with it. There are a few more reasons why users move from anydesk are given below.
The chat option is not available.
Two-factor authentication is not there.
The Mobile version is not optimized and friendly.
In a remote control computer, you cannot access shortcut keys.
It fails in a low network.
Best AnyDesk Alternatives to Use for Remote Connection
1. TeamViewer
One of the most popular remote desktop application is TeamViewer. This app is straightforward to use, and it allows you to get connected to any device securely. With TeamViewer, you can connect to desktop-to-mobile, Desktop-to-desktop, Mobile-to-mobile, or other devices like servers and IoT devices.
TeamViewer offers amazing features like file transfer, real-time sound and HD video transmission, and more. However, it has more features than AnyDesk; TeamViewer allows you to connect to multiple computers. TeamViewer is free to use for personal use, but if you want to use it for business, you need to pay subscription fees. For business, there is a 14-day free trial available.
Download TeamViewer
2. SolarWinds Dameware Remote Support (DRS)
Just like AnyDesk, DRS is available for multiple platforms like Windows, Linux, and macOS PCs. It also has a mobile application for Android and iOS. However, there is one major difference between DRS and AnyDesk; DRS is designed to offer more in-built features for the admins. And AnyDesk has features like file transfer and remote printing. DRS remote desktop app is safe to use. It has a 14-day free trial.
Download Dameware Remote Support
3. Chrome Desktop Remote
It is a free remote desktop tool available for most platforms like Mac, Windows, and Linux. Chrome Desktop Remote is very quick and easy to use. If you are looking for an app that can be fully accessed by a mobile phone, this is not for you.
You can install this tool on your mobile phone for Android as well as iOS. On your Computer, you can install the app from the Chrome Web Store. However, if you use the mobile app, you won't get the same functionality as you get on a desktop.
4. Splashtop
Splashtop is one of the most popular remote desktop tools with more than 15 million users globally. So many great features like AnyDesk are available, like remote print, session logging, chat, and more.
And it does not support file transfer, auto-login, and monitor support. Even Splashtop is not free to use, but before buying the subscription, it is better to use a free trial. If you are satisfied with the app, then you can proceed.
Download Splashtop
5. AirDroid
AirDroid lets you access multiple devices at the same time from anywhere. Almost all operating systems support it. Moreover, it also allows you to access your computer from your mobile device. One of the best things is, it also allows you to pick up calls and send messages from your PC.
Other features include screen recording, screen sharing from phone and pc, and customizable settings. The AirDroid app provides a secure backup and synchronization for your phone and desktop PCs. It also has a business version.
Download AirDroid
6. FixMe IT

FixMe IT is a remote support app that has a simple user interface. It is built for delivering technical assistance to clients wherever they are. The pricing of this tool is just $25 per month. This tool manages up to 150 unattended machines and unlimited on-demand support.
It has many great features, including branding, multi-session handling, multi-window control, file transfer, recording, reporting, reboot, and much more.
7. Microsoft Remote Desktop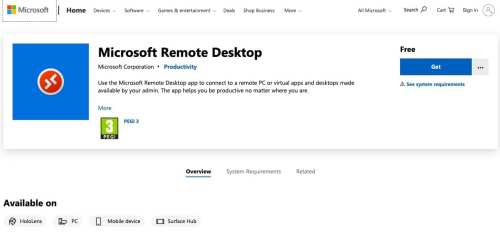 Microsoft Remote Desktop is one of the best competitors to AnyDesk. As it is a free tool to use and popular remote desktop software. However, the app has limited functions as compared to AnyDesk.
We can say, the Microsoft tool is similar to Chrome Remote Desktop. You can also download the mobile application and start using it. To use this tool, you don't need to install Google Chrome.
Download Mircosoft Remote Desktop
8. Parallels Access
Parallels Access is designed especially for remote computer access from mobile phones. It has a unique and user-friendly interface. It is compatible with most of the devices and OS.  It offers several features, like file transfer, screen sharing, and more. But, you can't start the remote control of another PC with your mobile phone.
Download Parallels Access
9. RemotePC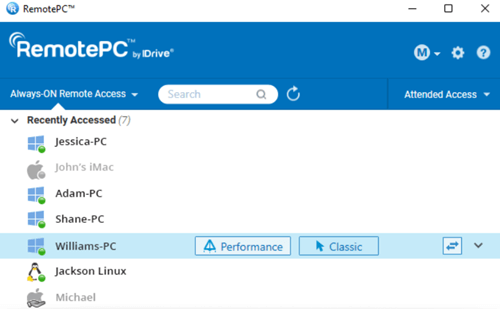 A very popular name, RemotePC has strengthened the feet as one of the perfect replacements for AnyDesk. With it, organizing conferences and group discussions is very smooth. Also, let you allow sharing large files and documents.
And sharing screens becomes seamless in RemotePC, it also supports multiple screen sharing at a time. Moreover, you can record remote sessions. The only drawback is its complicated user interface which can be difficult for beginner users.
Download RemotePC
10. Zoho Assist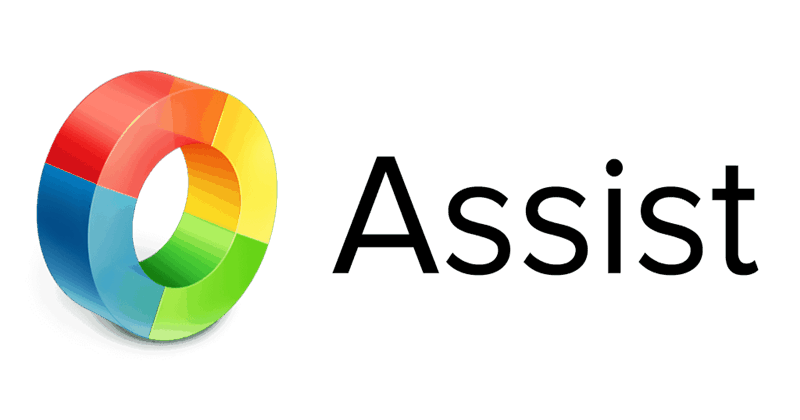 Trusted by many MNCs, Zoho Assist is another remote desktop suite that you can use. It's not mere remote accessing software, it has a lot more than that, suppose you can draw, write, and annotate during screen-sharing sessions.
When it comes to performance, Zoho Assist provides the best service. Moreover, it let you allow to schedule meetings in the future and has an alert system to notify you. Regardless of the situation, you can turn on screen recording accordingly. However, the software supports a wide range of devices and OS.
Download Zoho Assist