The best part of the internet is that it allows you to get lots of free creative resources on it. Starting from books and software to music files, everything is available on the internet. However, all the music files on the internet can't be reused as they can bring copyright strikes from the creators. But there are some particular music files named creative commons music that is free to use.
These music files are compositions that come with a license from the creator and can be used for commercial and non-commercial purposes. So you don't even have to pay any fees to the creator. But some of them may need credit for using their creation for commercial purposes.
There are various websites for downloading creative common music. However, all of them may not have an extensive library to meet your requirements. So we have made a comprehensive list of websites that provides high-quality music files. You can use this royalty-free music for your youtube videos.
Also Read- Best Music Production Software For Beginners
List of Best Sites to Find Free Creative Commons Music (Royalty Free Music)
Audionautix

Freesound

Internet Archive

Musopen

Cctrax 

Free Music Archive

Filmmusic

Bump Foot
1. Audionautix
It is one of the oldest web-based creative commons music sites where you will get a massive collection of royalty-free music compositions. Almost all the musical compositions in Audionautix in downloadable, and you can use them just by giving credit to its artist.
The best thing about Audionautix is its interface, where all the music tracks are grouped under the respective genres. Moreover, you can also use the search bar to find your required soundtracks.
2. Freesound
This is an excellent website that will provide you with your required soundtracks in a few seconds. Freesound is popular for its highly interactive user interface, where you can search music compositions using tags, comments, and locations. For downloading your favorite tag, you will have to sign up for their free account.
Before downloading any audio file, it is recommended to check the license and artists. The site gives you all the information regarding the music to mention while using their work. Therefore, you can ensure that your music video will never get restricted due to copyright violations.
3. Internet Archive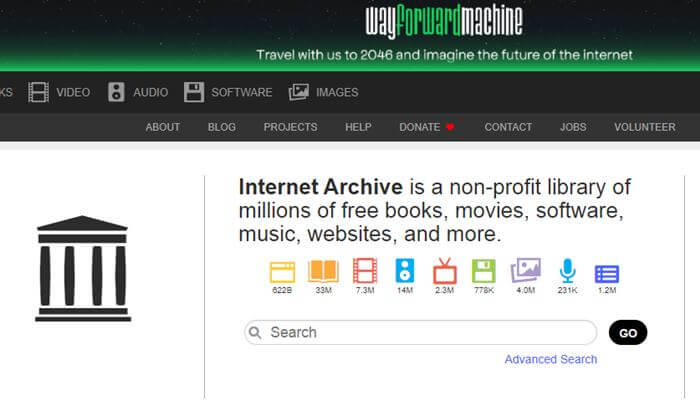 Archiving almost thousands of legally downloadable music tracks, the Internet Archive is another great platform for creative commons music. You will get music composition, songs, podcasts, etc., from all over the world in the Internet Archive. And you can get access to these files just by creating a free account.
There is a powerful search option on this website to search for your required category of soundtracks. You can also use the filters to sort the search results according to various parameters. In addition, all the attributions details of the songs are available while downloading.
4. Musopen
If you search for a website to get royalty-free remix music tracks, then Musopen will be a perfect choice. This is because all the contents in Musopen are creative commons music to download or use. Apart from that, you can also upload your soundtracks or collaborate with other artists through this platform.
The interface of Musopen is divided into several categories where you will find classical and modern compositions. Besides, the advanced search option can be used to navigate to your favorite section quickly. In addition, popular music from well-known composers like Beethoven and Mozart is also available.
5. Cctrax
It is a website with a clean and responsive user interface that will help you find your required soundtrack from their impressive collection. Cctrax has three different categories, namely film and video, commercial projects, and video games. You can choose sound files from these categories according to your purpose.
There is also an option for search and filter that can be used to narrow down the options. All the sound files come with an attribution license. That means you are free to download and use them just by giving the artists their credit.
6. Free Music Archive
Another well-known site that provides numerous creative common music files is Free Music Archive. It has been in existence since 2009 and has an interactive library of high-quality, legal audio files. In addition, music files in Free Music Archive can be segregated into different genres, which makes it convenient for users to navigate the website.
Moreover, the search option can be used to jump into your favorite category. Besides, each creator has their page on the side that you can follow to get notifications whenever they upload a new composition. However, if you want to upload your creations on Free Music Archive, you need to get an invitation from the developers.
7. Filmmusic
FilmmusicIs is comparatively a lesson on the platform for creative common audio files. However, there are sufficient compositions for almost all genres available on the site. In addition, the user interface is also unique. For example, you can filter your search results based on genre, tempo, length, feelings, etc.
All the files in Filmmusic are available under a  CC-BY license that is free to download and use by giving them credit. The site also allows you to preview the soundtracks before downloading. 
8. Bump Foot
This project was founded by the developers who aim to create a collaborative database of audio snippets, sample reading, etc. Bump Foot has a vast community that frequently uploads music files on the website. It ensures you an abundance of creative commons music.
There is nothing much to mention about the user interface as it is pretty much straightforward. You can start navigating the site by using the search bar and applying the filters. All the files are created based on three types of license: free sound, attribution, and attribution-noncommercial.