Microsoft Publisher is touted as one of the best desktop publishing software. It comes with a complete set of high-quality tools to create professional designs. Plus, it features a friendly interface and comes at a justifiable price.
But what makes it weird is that most of its features can be found in Microsoft Word for free. Hence, this gives rise to questions on this product's actual usefulness. However, many powerful Microsoft Publisher alternatives available today offer a particular desktop publishing environment.
Also Read- Best Microsoft Excel Alternatives
List of Best Microsoft Publisher Alternatives in 2022
Here are the top alternatives that will provide you a satisfactory performance:
1. Scribus
Scribus is a comparatively much more comfortable and efficient alternative to Microsoft Publisher. It is an open-source desktop publishing software. It provides you with more than 200 different color palette options and supports readable PDFs.
You can quickly create some new documents and PDF files that look more appealing and ready to be printed right away. However, the most exciting thing about Scribus is, it offers you complete control over the color management of your designs.
2. Adobe InDesign
Adobe InDesign is a genius alternative to Microsoft Publisher. It is a robust software that contains many powerful tools that even make it capable of professional use.
However, it demands a little knowledge in design. Otherwise, beginners might find a few tools quite sophisticated.
Other than this, you can create all sorts of digital designs. From digital magazines, catalogs, brochures, print-ready documents, or PDF's everything can be created fast and with ease.
3. Lucidpress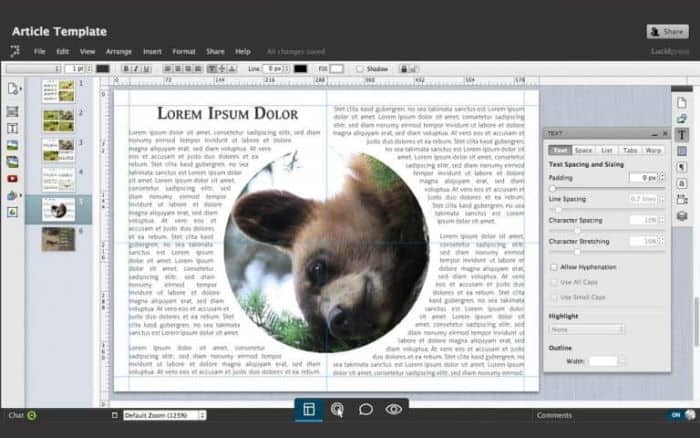 This one is a web-based platform where you can create any design. One of its perks is that it can be used from any device, be it your desktop, smartphone, or whatever. Moreover, Lucidpress features a very beginner-friendly interface.
It provides you with simple drag-and-drop options so anyone can now create their designs from scratch. It also contains many advanced desktop publishing tools, managing content, graphic designing, etc.
4. Serif Page Plus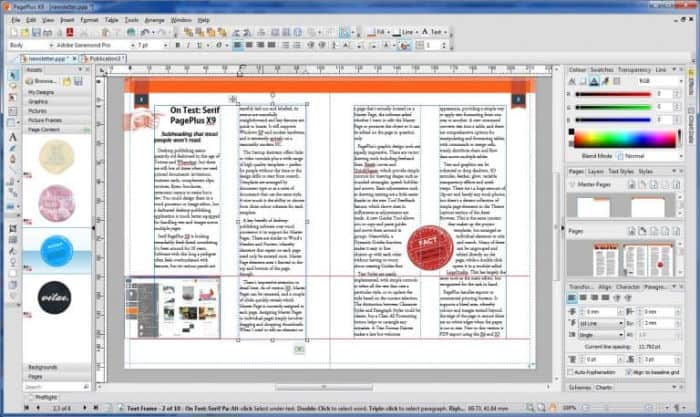 Serif Page Plus is especially recommended to all beginners. It has a simple layout that is easy to navigate and use. As soon as you create a new project, it will ask you what you are trying to create.
Then it will display several templates depending on your purpose. You can create brochures, posters, newsletters, flyers, etc. Apart from that, you can also lay your hand on many tools to build your template.
5. QuarkXPress
QuarkXPress is one of the masterpieces on our list. It is designed for professional use, and hence, as a beginner, you might have to explore a lot to get familiar with the software. It features modern layouts, fully responsive templates, and many high-end features.
With QuarkXPress, you can design highly interactive designs, illustrations, documents, graphic designing, and even HTML5 web pages. However, it is the most expensive Microsoft Publisher alternative, but it is worth every penny.
6. Spring Publisher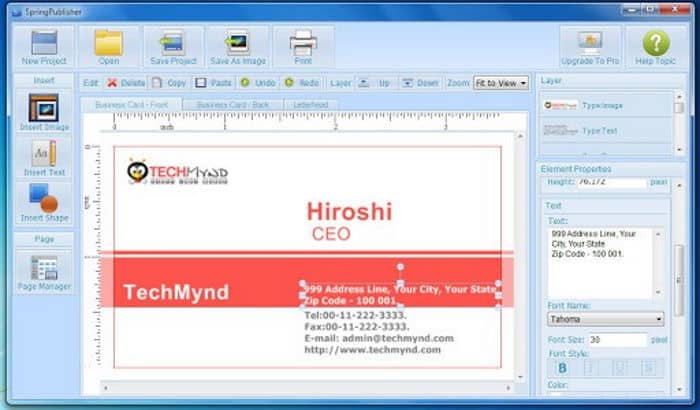 It is another fantastic Microsoft Publisher alternative that features some of the most robust tools. Spring Publisher comes pretty handily for both beginners and professionals, of course.
With its wide range of templates, versatile image effects, and detailed help files, you can create your wish design. It lets you design various postcards, flyers, letterheads, business letters, etc.
Besides, it allows you an effortless way to print your artwork. Spring Publisher also comes with support for CMYK and RGB.
7. Print Artist 25
Print Artist 25 is most famous for creating impressive greeting cards. However, it can produce mind-blowing results in creating other stuff such as calendars, labels, certificates, etc.
It has a massive collection of more than 16,000 interactive templates and 1000+ fonts. This list is worth mentioning, mainly due to its highly cost-effective nature and over 200,000 breathtaking graphics.
Conclusion
These were the most effective alternatives to Microsoft Publisher. Not only do they come up with tons of features, but they also offer a dedicated workspace to work on any design.
Now, if you are a beginner, LucidPress would be a better option to lay your hands in the designing arena. However, professionals can go for ones like QuarkXPress.