Do you want to make a beautiful poster for your marketing campaign or anything else with zero graphic design knowledge on your mobile? If yes, then you have reached the right webpage. Here we have discussed Best Poster Making Apps for Android and iOS that can help you to create a stunning poster.
Whether you are creating a poster or graphics, it is always good for your brand or business. Because relevant posters matter awareness to the audience and they love it.
But, can you make a beautiful poster using mobile apps? The straightforward answer is yes, you can. Such apps give us the capacity to make a poster using their readymade design; even you can make a custom design using a variety of elements.
Best Poster Making Apps for Android and iOS
In the name of poster-making apps, you can find thousands of apps. But all of them can't fulfill our needs. That's why we have sorted out the best poster maker apps.
1. Canva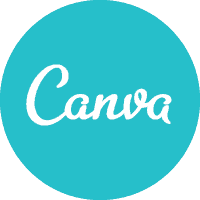 A normal guy is also a graphic designer since Canva launched in the market. One of the greatest photo design tools available for Android and iOS that can help you to make a stunning poster for your brand.
In Canva, you can find a dedicated slot for readymade poster-making graphics, where you need to manipulate the text and image with drag and drop to create a poster.
2. PostLab
If you don't want to pay a single buck to make a poster for yourself? Then PostLab is the best to make a poster on Android.
PostLab already finishes the job for you with its stunning poster visual. You just need to pick the best poster visual that matches the idea and thought. Even you create a custom design with it. Overall, it would be an excellent choice.
Download for Android
3. Poster Maker (Z Mobile)
Poster Maker another pretty useful poster-making app for android users. Using its already made poster, flyer, and brochure, you can make a poster effortless within a second.
The app contains promotional posters, advertisements, offer announcements, and cover photos. Even you can use amazing backgrounds, textures, effects, fonts, and stickers as per your choice.
Download for Android
4. Desygner
If you want a make posters effortless on your Android and iOS devices. Then Desygner got you covered in between their 22 million users. First of all, Desygner has many similarities to Canva.
Thousands of free templates are lying down inside the app. All beautiful designs need your fingertips to outcome an absolute brand identity. Needless to say, all editing and designing elements are freely available on the app. Overall, Desygner will be a superb pickup.
5. Adobe Spark Post
You can't go far away from Adobe. They want to be all around you if you need graphic design. Adobe Spark Post is a handy application for making posters on Android, iPhones, and iPads.
Within a few clicks, you can create a poster, flyer, or any other graphical design you want. A single excuse can't be left if you can't make a poster design using its enormous collection of fonts, colors, templates, and other visual items.
6. VistaCreate/ Crello
Crello is another considerable poster maker app for smartphones. Again, Crello, Desygner, and Canva have a lot of similarities. Crello also is a great selection of poster making is the first choice.
You make a stunning and visually appealing design using the beautiful palettes from its collection. You can also add some juicy text, effects, images, and other elements inside the Crello.
7. Posters Maker
Without the Posters app, the best poster maker apps list will be incomplete. With zero knowledge about graphic design, you can create posters, flyers, and even ad pages.
Nicely designed posters are already peeking at you. A few changes will be huge enough to make a ready-made template into an amazing poster. Although, the app allows for creating a poster from scratch using its handy tools.
8. Poster Maker (Technozar)
Over 0.5 million downloads on the Play Store identify Poster Maker by Technozar as one of the best poster maker apps for Android. You can also create banners, flyers, and ad pages with posters.
Using Poster Maker, you have full accessibility to its immense collection of backgrounds, fonts, strikers, and effects. Even you can use its poster templates such as youtube thumbnails, business posters, party posters, weddings, events, sales, marketing, Christians, photography, and many more.
Download for Android
9. Posteroid
Posteroid is another suitable poster maker app for Android and iOS. You can't expect high-quality graphics using the app because it has limited options. Still, it can make a poster for you effortlessly.
As a beginner, using its editing feature, you can design a poster that can be shared on social media directly from the Posteroid app. But the app will be an ideal choice who create simple designs with images and texts.
10. Poster Maker (AZ Mobile Software)
Poster Maker is another popular poster-making app for Android users only. The app provides many photo frames that we can use to create posters.
However, the app is mainly designed for posters. You can create various posters, such as offering announcements, promotions, businesses, sales, etc.
Download for Android
Final Words
Choosing the right poster-making apps is difficult, especially when you want to use those apps on mobile. Because many apps are not working properly. That's why we have picked the best poster making apps for Android and iOS users. Let me know which app you are going to use.