With the increase of internet usage, many people are joining Youtube as content creators. Being a content creator has its perks, but it needs hard work, passion, and persistence.
Work such as scripting, documenting, editing, etc., takes a lot of time. But most of the work goes behind Thumbnail making. That is why today, we are discussing the best Online Youtube Thumbnail Makers. These will definitely save you plenty of time and will give a professional touch to your videos.
Note: Overall, Statistics show that a good video thumbnail must attract a larger audience.
List of Best Online YouTube Thumbnail Makers
My personal choice as an Online Thumbnail maker is where I am sharing the most demanded and popular application available online.
It can be quite helpful to the user who cannot have access to some high ended specs Computer devices to edit your thumbnail.
1.) Canva
You probably heard this name before. This one is always top of my priority for editing thumbnails. It even available as an Application on Android and iOS devices, while you can also access this from your computer Browser.
While it has more than 10 million templates already available for use and also for getting some inspiration for your thumbnail design, at the same time, its interface is super easy to use and helpful for beginners either.
2.) Adobe Spark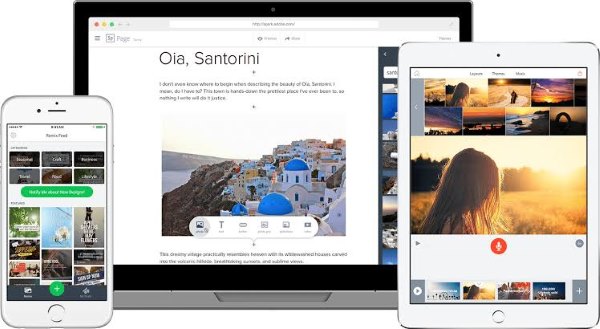 I am truly sure if you ever heard the name "Adobe," while maybe you cannot use Adobe Photoshop due to technical specifications on your computer, but you can go for Adobe Spark.
It's effortless to use, and also Adobe Spark also offers 100$  for professional tools you can use wisely.
Adobe Spark also provides you with some templates for beginners. So you can give it a try to this Adobe Spark.
3.) Snappa
Snappa is a professional tool to make infographic posts and thumbnails. It provides high resolution without any watermarks, which is a plus point of this free service.
There are many predesigned thumbnails template which you can edit to get the desired look. The UI and UX of the web app are quite simple, and you will not face any issues if you have used MS paint before.
Although the free version has most of the stuff, you can also upgrade to the premium plan for more features and stock images.
4.) Visme
It one of the most convenient online applications to edit your thumbnail as it gives drag and drops method to make stunning Youtube thumbnails.
Drag and drop is one of the convenient things you can go for. So, of course, it also gives you a pre-designed template to start designing your thumbnail. You can pay 168$ per year for using more features as a paid user.
5.) PixTeller
PixTeller is quite new in the market but offers many new features at a free price tag. First of all, you get a robust editing engine, which is a must to make any Youtube thumbnail.
On top of that, you can also create an animation that you can use in your Youtube videos. Apart fo these, there are many features that you will love as a content creator on Youtube.
From Editor's Desk
From my perceptive, Canava is the most reliable and freemium option to create stunning Youtube thumbnails. Although you can use any software, these online Youtube Thumbnail makers will make the work easy for you. And not to mention, you don't have to download anything!
Related Articles