Nothing can match the fun of pranking our close friends with annoying but cool pranks. These pranks are entertaining to watch but are embarrassing for that unlucky friend. In recent times pranking has become a trend.
The internet is also getting surged with a lot of funny prank videos. So, we have made a list of the best prank websites that you can use to fool your friends.
These websites will take you back to your school days when everyone played different pranks for the whole month of April. It will bring back all the chaos and enjoyment that you and your friends have been missing for a long time.
And the best part is that you will not get caught red-handed by your mates while playing these pranks. So, if you are excited enough to know about these sites, go through the list given below.
Best Funny & Cool Prank Websites To Use in 2023
Love Calculator
Fake Update
Fart Scroll
Hacking Simulator-Geek Typer
Peter Answers
Message Bomber
Key Prank
Browser Reaper
Shit Express
WhatsFake
Blow up the phone
GeekTyper
Ship Your Enemies Glitter
CatFacts
Pranx
1. Love Calculator

This is one of the most loved pranks that our mischievous friends use. The main motive of playing this prank is to know someone's secret lover. You will get a custom-generated link on the website, which you can send to your friends. When the targeted person opens the link, they will be asked to enter their crush's name to calculate the love percentage.
Your friends will be in the trap as soon as they click on the submit button, and you will get the list of your friends' names and their lover's identities. The amazing prank will leave your friends surprised for sure.
2. Fake Update
This prank will be best for your geeky friend who loves spending most of the time playing with your computer. The prank will show them a notification for updating the system. All the notifications will be fake, but they will be deceived by it. The prank will try to convince them that they are using a back-dated Operating System like Windows 98. 
As soon as they are fed up with the fake update notifications, they will leave you alone with your computer. After that, you can again go back to normal usage or end the prank by pressing the F11 key.
3. Fart Scroll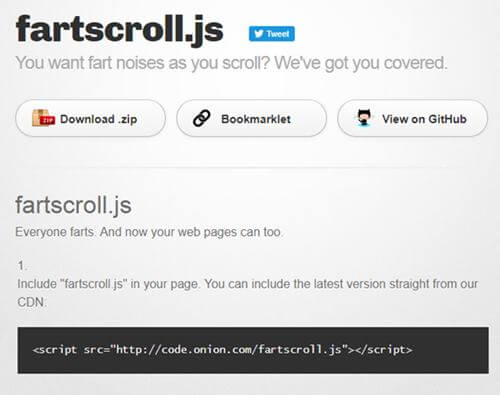 If you want to embarrass your friend with fake fart sounds, then Fart Scroll will be an invincible prank to play on them. It allows you to send a blog to your targeted friend. Then, whenever your friend tries to scroll the screen to read the blog, a fart noise will be produced to make him shy in front of others.
The prank website will provide you with a script or code to insert into your blog to make the prank successful. So all over, we can say Fart Scroll is the most incredible prank that you can use on your mates.
4. Hacking Simulator-Geek Typer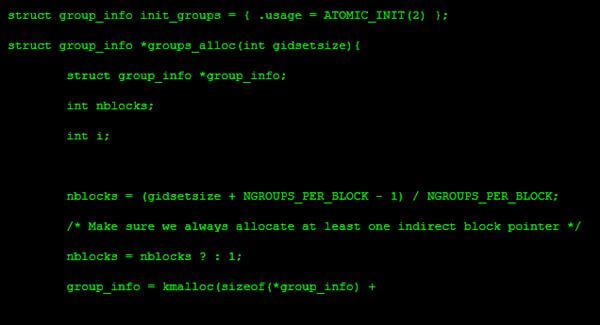 If you want to pretend to be a professional hacker before your friends and relatives, Hacking Simulator will be a perfect choice. It has an interface that looks like a high-level coding platform for hacking purposes. Your friends will be easily fooled after watching you use it in front of them.
The graphical interface of Geek Typer is so realistic that anyone can mix it up with any high-level Text Editor. Moreover, it also features realistic notifications like Access Denied, Data Breach, Hacked Successfully, etc.
5. Peter Answers
This Prank site acts like a fake search engine that answers all the questions asked hilariously. For example, we all have a friend who always annoys us by asking us meaningless questions. You can recommend they use Peter Answers to get their answers. 
The user has to enter a Petition to ask a question, i.e., a request like " Peter, please answer," and then enter the query. Then, after clicking on the send button, the site will take a second or two to present you with a hilarious answer.
6. Message Bomber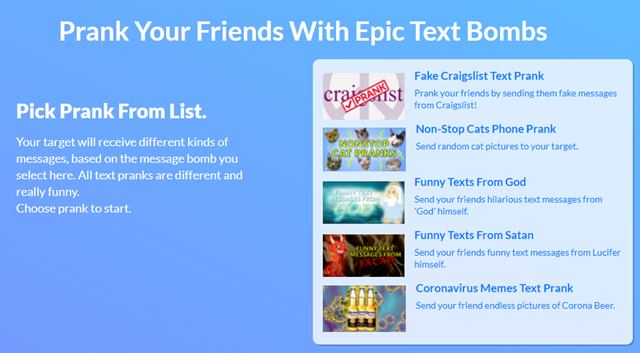 Most of you are familiar with the Message Bomber or text Bombers. The bombers surge someone's inbox with tons of unwanted messages. With this bomber site, you can prank anyone with different types of texts like fake Craiglist texts, a message from God, and lots more. 
The prank site is very easy to use and hardly takes a fraction of a minute to complete its task. You have to select the type of message to be sent, enter your desired contact number and click on done. However, the site can only be used in the USA and Canada.
7. Key Prank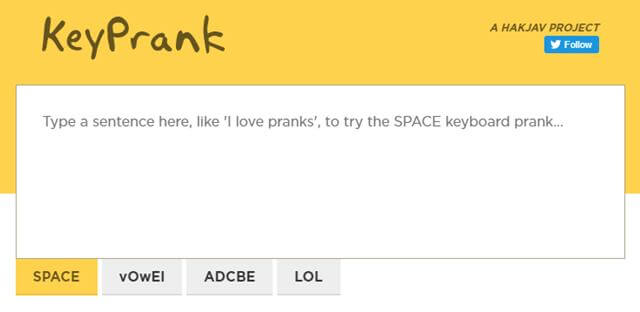 Prank Space is a website with various pranks that you can try interchangeably on your friends. You can learn many tricks like audio pranks, video pranks, and many others and apply them later in your close ones. 
Prank Space will help you to become a cool prankster in front of your friends and family. But, it will never let you get exhausted with your stock of tricks.
8. Browser Reaper
Our last inclusion is a Website that can be used to crash someone's browser temporarily. You can send it to your friends or family to make them over-conscious about their devices. The sites will provide a URL to copy and send to the targeted person. As soon as the person clicks on the link, their browser will freeze.
The link will work on any device, i.e., Smartphones, Laptops, and PCs. The exciting thing is that they will not close the tab to make everything normal quickly. Only restarting the browser will help to make it work again.
9. Shit Express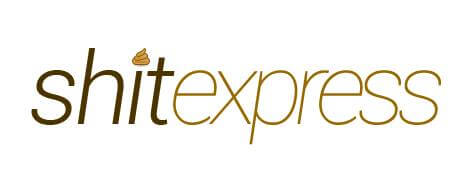 This website allows you to send any animal's shit around the world to anyone. It is one of the best pranks ever to deliver shit to your friend. You can choose animal shit, give them their address, and choose stickers for the box on this website.
After that, you can pay on this site through BTC or ETH to stay anonymous. So nobody can trace you. This site is not popular among pranksters, so you can give it a try.
10. WhatsFake
Using this website, you can generate fake WhatsApp chat that looks like real ones and share them with your friends. You can prank your friend by creating your and your crush's fake chat and showing your friends. Or, on the other hand, you can generate a fake chat with anyone they wouldn't think about and flaunt it to your friends.
11. Blow up the phone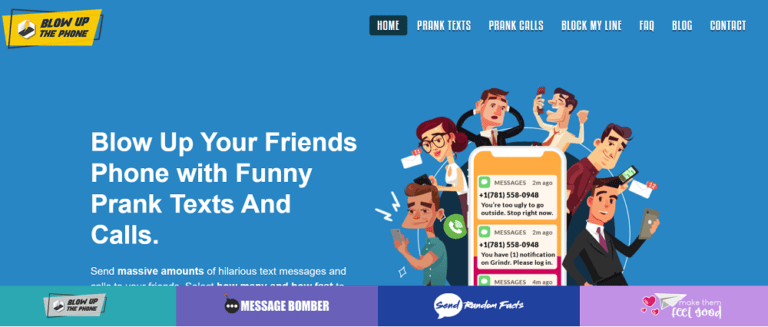 One of the most common pranks you pull on your friend is to bomb his phone with unlimited text messages and calls. You know the smartphone is the daily need of everybody, so you keep busy with your friend to tackle these text and calls that irritates them.
You can also control the speed of text and calls, in which frequency he gets a text and calls, like after 5-10 seconds, etc. Messages and calls came from a random number, so they were confused for a minute and thought that their number was leaked on the internet.
12. GeekTyper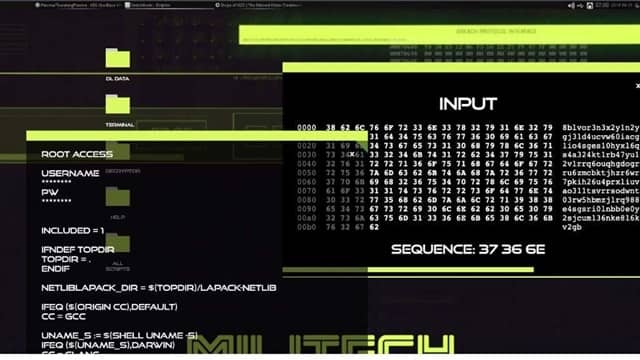 As the name suggests, this site is similar to the hacker type but with more features and themes. They have nine different themes based on hacking, such as anonymous, umbrella corp, multi-tech cyberpunk, etc. You can use this site to show your friend that you are doing some crazy hacking thing and breaking into someone's system.
13. Ship Your Enemies Glitter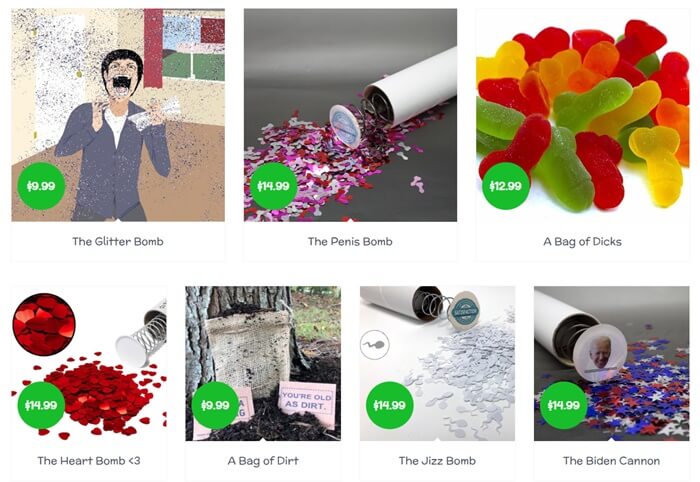 This site includes so many things that you can use to prank your friend. You just need to ship any of their product to your friend. when they open it, they will be shocked and it will not hurt anyone's feelings.
14. CatFacts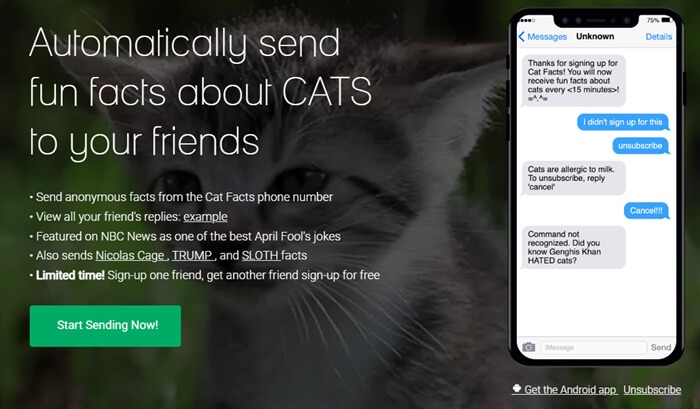 Another amazing site to send cat facts to your friend on a daily basis, or you can decide the number of texts to be sent. By using this, you can irritate your friend and prank them.
15. Pranx
One place to get many pranks such as FBI Lock, Fake Windows updates, fake chats, Hacked Screen, TV Noise, Pixel Errors, Apple Fake Update, Joke News and more. You can use any of them and get entertained.
At last, we offer a list of these prank sites for entertainment purposes. We recommend it do not use it to harm someone's feelings. If you know any other troll websites like these, you can let us know in the comments.