In today's generation, probably everyone knows about Photoshop. It is a powerful software used for editing of images and many more things. We listed the best photoshop alternatives as using all the features of photoshop is quite complicated and costly. However, these alternatives will help you in image editing without knowing software or their features.
Photoshop is a bit costly because of its premium features, but we have a full list of free photoshop alternatives, which will provide you with similar characteristics. These tools offer the same features, like Photoshop.
List of Best Photoshop Alternatives for Windows & macOS You Can Use:-
Many alternatives will allow you to edit anything online without downloading any software. If you need essential editing software for your work, then you must look out these alternatives. The software contains all the necessary features required in photo editing. Let's have a look at this software.
1.) Krita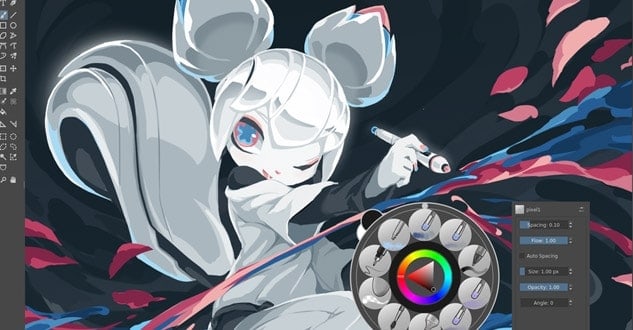 This free software is as much feature-rich as Photoshop. You may have heard of Krita as It is a favorite choice for many. You will feel at home with Krita as the GUI is similar to Photoshop. You can opt for the free version; however, if you like it, you can buy the paid version.
Download Krita.
2.) GIMP
You can find the name GIMP almost everywhere when you talk about software to replace Photoshop. This free and open-source software offers virtually all features of the Adobe software. However, it has its shortcomings like brushes settings and many more. Also, It does not deliver the same drawing features as Photoshop.
Download GIMP.
3.) Paint.NET
This software was initially meant to be the advanced version of MS Paint, so you can find some similarities. It may not come close to Photoshop, but its features make for a decent alternative. The software works well with Windows. It supports blending modes, likely the most used feature in the Adobe software.
Download Paint.NET.
4.) Seashore
It is an awesome Photoshop alternative for Mac users. This software offers many key features from Photoshop, such as layers. It also has pressure sensitivity, so those with a drawing tablet can make full use of it. The software is free, so if you need a free Photoshop alternative, go for it.
Download Seashore.
5.) Pixlr Editor
Pixlr Editor is an online alternative of Photoshop that can edit images well. It has many powerful tools that may make it your go-to choice. It has layers, blending modes, effects, filters, and many tools that Photoshop users love. Being online, you can run this software on any operating system.
Download Pixlr Editor.
6.) Sumopaint
Sumopaint is for you if you don't like the complex UI of Photoshop. You can run this software on any platform, since its online. It supports layers and blending modes, which are widely used features for many. However, there's no ruler and guides, and the UI looks old. If you are okay with it, go for it.
Download Sumopaint.
7.) PicMonkey
Another great online Photoshop alternative is PicMonkey. It has layers support, along with many filters and effects. However, this tool lacks many features that Photoshop has, and it tends to lag a little. The biggest let-down is that you have to subscribe to the pro version to export your images. If you are someone that does image editing for fun, this might be for you.
Download PicMonkey.
8.) Affinity Photo
Affinity Photo is likely the best software to replace Photoshop. Photographers and other professionals can make good use of it as it supports Photoshop along with many file formats. Though you need to spend some money, it is not very much compared to Photoshop. The software works on Windows, Mac, and iPad and gives the same results as the Adobe software.
Download Affinity Photo.
9.) Acorn
This software is for Mac users who are bothered by the price of Photoshop. You are sure to enjoy this software with its many useful features. Custom brush and layer styling and Non-destructive filters are only a few of many. The easy to use tool offers tutorials for anyone from beginner to pro.
Download Acorn.
10.) Sketch
Another one of cost-effective Photoshop alternative is Sketch. The vector graphics tool is so popular that many plug-ins are available for any need you may encounter. The UI is simple and has features like layers and gradients. Also, there is a color picker, and style presets option too. One can use shapes for your design or start fresh with the pencil tool.
Download Sketch.
11.) Luminar
Luminar is for those who don't want to spend all their day editing one photo. It can quickly apply edits and filters in a matter of seconds easily. It makes many lives hassle-free as it automatically organizes your photos. It has a very modern UI that pleases the eye. Luminar has many tools that make you feel like you needed them all along like Advanced Contrast or AI Sky Enhancers.
Download Luminar.
12.) Photolemur
It is effortless to edit photos with Photolemur. The tool uses AI and automatically enhances your photos without doing anything. All you do is import the pictures and leave the rest to Photolemur. Thus, it is ideal for those without any editing knowledge. It works well on Windows and Mac.
Download Photolemur.
13.) CorelDRAW Graphics Suite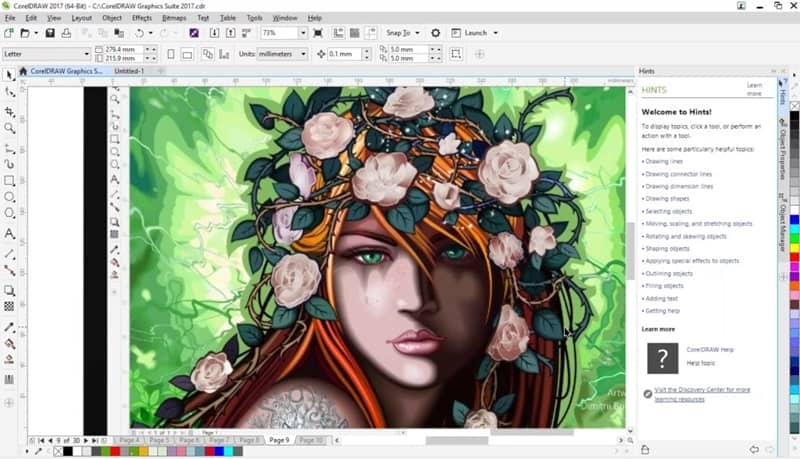 This Windows compatible software can become your next best imaging editing software. It offers many features, like the ability to straighten your images, change perspectives, and pressure sensitivity. This software runs very smoothly on Windows 10 and supports multiple monitors and 4K.
Download CorelDRAW Graphics Suite.
14.) Serif PhotoPlus X8
This software has been used by many already. This software is for beginners who are only just starting with image editing. There are many tutorials available for anything you need. For any additional help, you can refer to the very active community. With the latest release, current users can work on their RAW files efficiently.
Download Serif PhotoPlus X8.
15.) Pixelmator Pro
This software is not a new player on the list of Photoshop alternatives. However, the pro version has a single-window UI that is pleasant on the eyes. The Mac compatible Pixelmator Pro has many features that will make you a fan like non-destructive edits, split view, and much more.
Download Pixelmator Pro.
Related Articles