Our world is getting more creative day by day. People are creating amazing pictures with the editing and drawing process. However, certain drawing apps make an artist's work easier. If you're an emerging artist looking for some good and free drawing software to test your skills, here are some.
Today we are discussing some great software and apps designed for the sole purpose of drawing. These best free drawing software come for Windows, Mac PC users, and smartphone users like Android and iOS. So without wasting any time, let's dive in.
Top Best Free Drawing Software for Windows and Mac
Here is the top free drawing software you can use to make a digital drawing using your Windows PC or Android smartphone. Let's explore them together.
1. Adobe Illustrator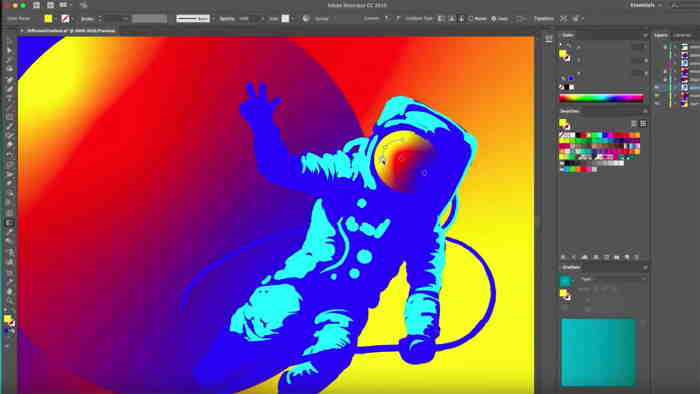 This one is the advanced option of spark. This is mainly for designers looking to make sketches on their devices. You can import your brushes on it and many canvases to choose from.
The unique option is to create 3D designs using integrated grid lines and graphs. Moreover, you can select a pressure-sensitive stylus to draw on, just like an electronic pencil-like adobe ink or apple pen, etc.
Download Software: Adobe Illustrator Draw
2. GIMP
GIMP is the perfect tool for graphic enthusiasts, photographers, and even scientists due to its high-tech visual interface and 3rd party plugins to make your design experience seamless.
This software has great screen edit options, which help you tweak the smaller details without worrying. Moreover, it has many options to correct the informalities on any image.
Download Software: GIMP
3. InkScape
Inkspace is one of the best open-source tools for artists who work with vector images. It helps with the graphics and helps manage your work with features like transformation, the grouping of layers, etc. This tool can create paths, align nodes, or even distort or create shapes.
Download Software: Inkscape
4. Vectr
Suppose you're looking for a free sketching and art tool. Finally, your search ends here. This tool is a dynamic vector-based platform that helps you work on large vectors like logos, brochures, and billboards effortlessly. This tool can be downloaded on your device or used on the web. Besides, this tool is entirely free, with no hidden costs.
Download Software: Vectr
5. Gravit
GRAVIT is the tool that every artist needs. It is a sophisticated tool that helps you creatively play around with pointers, brushes, shapes, and lines within its environment.
GRAVIT allows almost every image format and helps you to show your skills around that. Moreover, it has advanced filter options such as blending, filter adjustments, hues, and lights, etc.
Download Software: Gravit
6. Coral Painter
This is one of the largest painting and sketching platforms for artists. It has the most dynamic brushes with over 900+ synced on them, ready to use. It is an artist's favorite choice because highly automated tracking and monitored brush strokes help create the best art form and catch up with the tiniest details.
Download Software: Corel Painter
7. Microsoft Paint 3D
This is a pre-installed service by Microsoft, allowing us to use the earlier paint versions with additional features and many new options. There are extensive features like realistic textures, lighting variances, and filters to work on the best artwork for you.
Download Software: Microsoft Paint 3D
8. Microsoft Expression Design 4
This tool is built especially for professionals in web design and applications. It offers many powerful tools to help you design the best interface for your artwork. Additionally, you can add PSD documents designed using photoshop on this platform. It has a unique and minimalistic work environment to help you work with graphics.
Download Software: Microsoft Expression Design 4
9. Clip Studio Paint
This tool revolutionizes the digital art experience with its amazing, professionally built tools and brushes. It includes unlimited access to thousands of bushes and tons of Painting designs, such as oil painting, watercolor, etc. Also, you can print your work directly from the tool without having to do it externally.
Download Software: Clip Studio Paint
10. KRITA
This tool allows users a free, time-saving environment for digital art. KRITA is free; however, it has every tool and option that a digital artist requires. It comes with 100+ professionally designed and fully customizable brushes for your assistance.
Download Software: Krita
11. Blender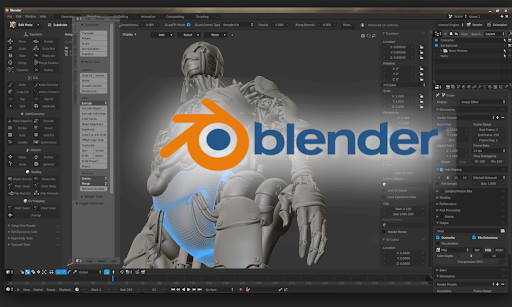 Blender is a multi-resolution and dynamic platform for creating amazing paintings and 3D modeling. It is an absolute pack of powerful tools that lets you cover a wider range of arts.
You can do everything here, from normal paintings to composition, modeling, rendering, and even animation. Moreover, you can also preview the 3D pictures in real time and customize them how you want. Hence, it is an all-in-one robust drawing software available for PC and Mac.
Download Software: Blender
12. Artweaver
Artweaver is one of the best software for every beginner and professional. The drawing software is highly customizable and fully compatible with Windows 7, 8 and 10. Besides, it provides some very configurable and extremely realistic painting tools.
Thus, it gets very easy even for beginners to showcase their skills. Plus, you can make several arrangements according to your requirements while painting.
Download Software: Artweaver
13. Adobe Spark
Adobe spark comes directly from the graphic design industry leader "Adobe." This seamless app has all the necessary tools for your sketch, graphic, or short videos.
First of all, the Interface of this platform is elegant, and you can choose from many templates on the explore tab. You can use adobe fonts or can import your fonts on this platform.
Download Software:  Adobe Spark
Conclusion
So this brings us to the end of this list. I'm sure you will love the best free drawing software. Most of them are free, but some do have a subscription cost. You can try them all and choose which one fits your needs better.