Computer-Aided Design or CAD software is extremely beneficial for the ones in the designing arena. These programs allow us to create a variety of designs with maximum accuracy and perfection.
Starting from the complicated engineering drawings to huge architectural designs, everything can be constructed with ease and comfortability. However, to attain such a level of perfection, you have to spend a lot as this software comes very expensive.
On top of that, this mostly causes trouble for the students and those who are in practice or learning phase. And that's what makes us look for certain free CAD software in 2020.
List of Best Free CAD Software to Download in 2020:-
1. AutoCAD
AutoCAD has already set up its level to industry standards with brilliant features and performance. It has been in use for a while now and comes with Autodesk, which charges a hefty amount that most of the students cannot afford.
However, if you are a student, you can use this software for free using your student license. This program was introduced by Autodesk, especially for students to learn to use their software so that they can fit in comfortably when they become professionals.
Well, it is one of the best software today for designing and 3D-modelling. With a wide range of tools, both basic and advanced, AutoCAD is definitely worth every penny.
2. Fusion 360
This is another elegant product from Autodesk, and most importantly, it is available completely free of charge.
Fusion 360 software is entirely dedicated to students and features a beginner-friendly interface. Above all, Fusion 360 provides an all-in-one platform where you can perform several tasks with zero difficulties.
It emphasizes mostly on the basics such as designing, modeling, generating simulations, rendering, etc. You can create intricate designs, unify elements from other projects, and more.
3. FreeCAD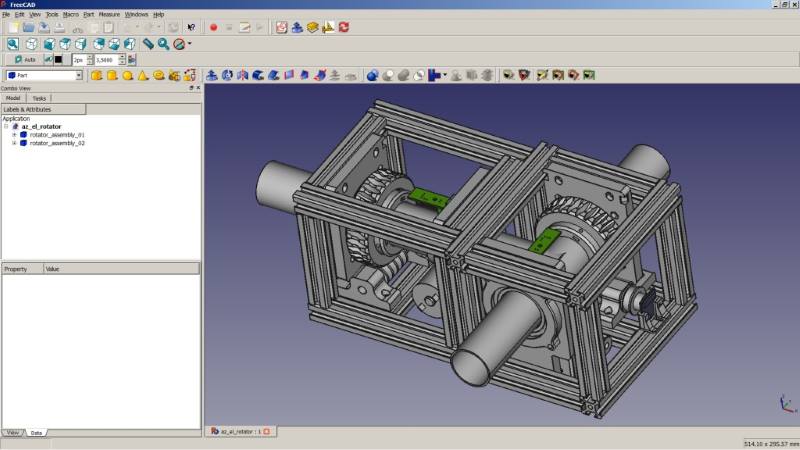 This open-source project is one of the best picks for both beginners as well as professionals. However, it is better to have a good hold over the basics before you start using this CAD software.
Although it is free, it still comes with tons of features, and its unbelievable interface gives a tough competition to some premium CAD software. Besides, you can also use external plugins to add new powerful features to your software.
4. Sketch Up
SketchUp is used by a considerable number of industries and enterprises for creating different types of architectural designs, engineering designs, 3D-models, etc. It is again a paid software, but you can still use its web platform for free.
One of the interesting facts is, a huge number of advanced tools are constantly being uploaded by other users. Apart from that, you can also try the 30-days free trial of SketchUp Pro to get the actual taste of the software.
5. OpenSCAD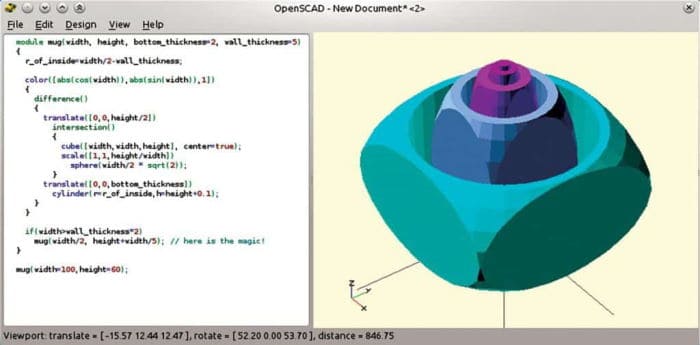 If you are a professional and want to keep manual control over every minute details of your model, you might just love OpenSCAD. The unique part is, here you have to work over long text languages to generate your variety of 3D models.
No shortcuts or modules. It's wholly based on coding, so make sure you have excellent knowledge of that. Moreover, it gives you centralized control over everything, and you can independently work with your model.
6. Sculptris
If you have somewhat knowledge about designing, Sculptris can be a useful pick for you. It is designed very accurately, and the interface looks pretty impressive yet professional.
This free CAD software is basically used for 3D modeling and sculpting. It comes with some amazing tools and also supports external plugins as well.
Above all, the most impressive part is that it has a very low system requirement with a minimum of 1 GB RAM. Besides, anyone with some basic knowledge can understand and operate the program in no time.
Conclusion
Paying $100-$200 per month for professional CAD software is definitely a huge deal for most of the students.
Furthermore, if you are just a beginner, such a considerable investment might even end up as only a waste. So, you can try out these free CAD software tools to give a start to your carrier.
Plus some of them are very well crafted that even suits for professional use as well. Let us know which one do you use for designing and 3D modeling; and if there are any better free CAD software that we didn't include in our list.
Related Articles