With the introduction of eBooks, a new way of reading books has opened up. We no longer have to rely on those thick hard copies of bound papers. Everything has become digitalized, and so have our books. One can easily download an eBook or audiobook from the Internet and enjoy their favorite topic.
However, it is not as convenient and easy as it sounds. Most of the eBooks and audiobooks released online come with a price tag. That means you will have to buy to get your hands on them. But thanks to eBook torrent sites. Using these sites, you can quickly get your favorite eBooks free of cost.
It is hard to find ebook torrent websites just by searching on Google. You may not be willing to waste time testing hundreds of websites, looking for a torrent link or working magnet. So, for your convenience, we have listed the best torrent sites to download ebooks and audiobooks.
NOTE: We do not recommend you download content illegally. We are not responsible for these torrent sites if any damage happens. You can access torrent sites without revealing your identity using these VPN services.
Best eBooks and Audiobooks Torrent Sites in 2023
The Pirate Bay

Wikibooks

1337X

Free-ebooks.net 

Torlock

Book-share

Torrent9

Planet eBook

ZLibrary

MyAnonaMouse(MAM)
1. The Pirate Bay
It is one of the most extensively used torrent sites in the world. The Pirate Bay is a long-standing torrent site with eBooks, audiobooks, movies, adult content, software, etc. You will get many verified torrents with decent downloading speed as their users are spread worldwide. 
Although Pirate Bay doesn't have a dedicated eBook section on its home page, you can directly search for it using the search bar. Unfortunately, the site is restricted in some countries, but you can still get easy access using a VPN.
Website URL: https://thepiratebay.org/
2. Wikibooks
Wikibook will be the best choice if you are a multilingual book enthusiast. The torrent site has a massive collection of eBooks in different languages like English, Hindi, French, Spanish, Dutch, etc.
Moreover, the torrent site has an easy-to-use user interface that will help you focus on your eBook browsing without any complexity.
The site pre-categorizes its home page based on the different languages in which the books are available. You can also use the custom search bar to find your favorite readable.
3. 1337X
It is an all-purpose torrent website where you can find eBooks, audiobooks, movies, TV shows, and lots more. The torrent site has a well-developed user interface that allows users to search and download their chosen content.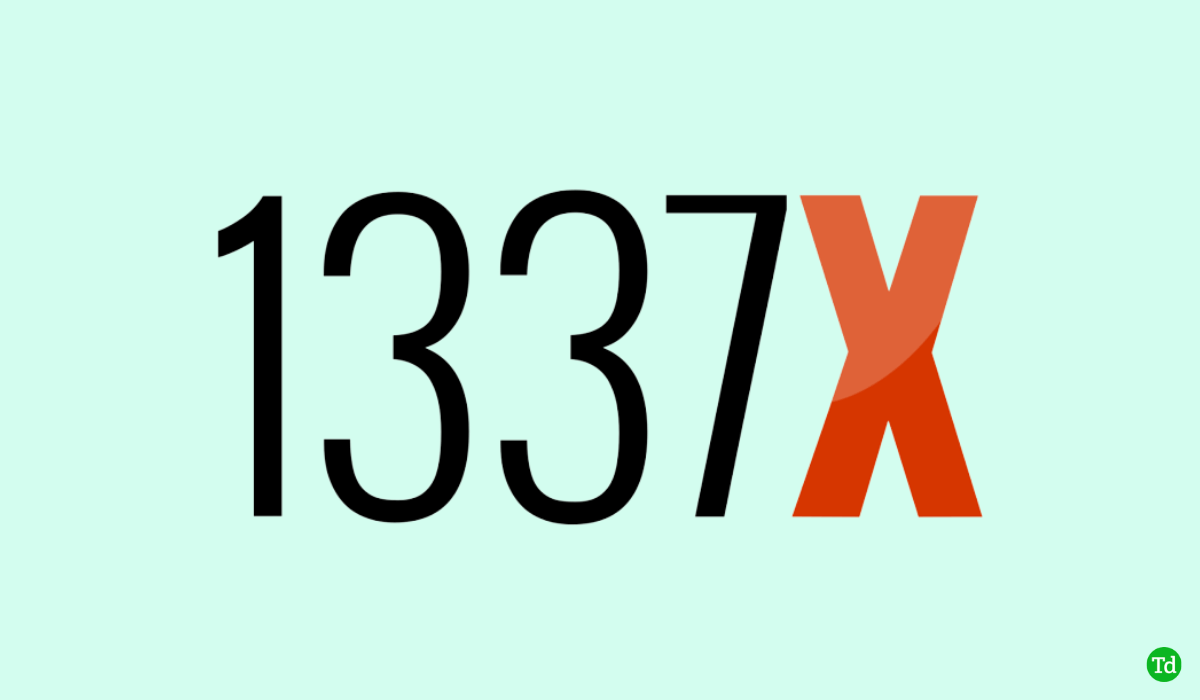 1337X has a dedicated eBook section where you can find the latest and trending columns to download. But you may have to use the VPN as the site is being banned in most countries. However, you will get mirror links for backup purposes.
Website URL: https://www.1337x.tw/
4. Free-ebooks.net
This is another torrent site to download ebooks. The site has a unique feature, i.e., you can avail of all the books in PDF format. Moreover, you will get a well-organized home page where the books are organized into sections like Science, Fiction, Fantasy, Philosophy, Business, and many more.
You can also search for your preferred eBook directly in it. In addition, the website displays the size and number of times the files were downloaded with every option available.
5. Torlock
This is a website where you will get only verified torrent links for eBook download. The site is similar to 1337X and features a variety of content. Apart from eBooks, you will also find a separate section for audiobooks for easy download.
The website has a simple UI with zero complexity. However, you may get annoyed with repetitive advertisements popping on the screen.
If you are searching for any educational eBooks, then Book Share may help you out in it. This particular website specializes in educational and academic eBook files. You will mostly find books on Technology, Engineering, Literature, and Psychology.
You may also find Humour and Religious eBooks in it. The site is available worldwide, so you don't have to worry about using a VPN.
Book-share has a useful feature to help you see detailed information about the eBooks you want to download. In addition, it contains language, number of pages, size, etc., for user convenience. All over, we can call it a must-visit site for book lovers.
Website URL: https://www.bookshare.org/
7. Torrent9
Torrent9 is another torrent website that you can use for downloading eBooks. It is a designed website with many healthy torrent links that ensure you quickly download your preferred files. The site has an allocated section for eBooks as well. You can also use its custom search option.
You will also find movies, software, music, and other types of content in it. We have provided the link to Torrrent9. But like many other torrent sites, it is being restricted in some countries, so as usual, you may have to rely on a VPN for easy access.
Website URL: https://www.torrent9.site/
8. Planet eBook
Our following inclusion in the list is a mobile-friendly eBook torrent site. You will find more than 50,000 eBooks and audiobooks here. The categories include Art, Fiction, Religion, Biographies, Economics, and lots more. 
All the copies of the books available here are in PDF format and are free to download. In addition, the site is available worldwide and has a reliable user base.
9. ZLibrary
This is also a highly efficient eBook torrent site where you can find the most popular books. In addition, you will get an offered section for eBooks that contains trending and most downloaded recommendations of articles.  
ZLibrary's clean and simple UI is a plus point for the site. Some older people can also use it for its easy search options. A piece of detailed information will also be available with eBook files. 
Website URL: https://zlibrary.to/
10. MyAnonaMouse(MAM)
Our last inclusion in the list of best torrent sites for eBooks is MyAnonaMouse. The site is a storehouse of an enormous collection of educational eBooks and audiobooks. You will find books in almost every niche, from Health, Business, and Novel to Technology, Graphics, and Entertainment.  
The easy-to-use website will provide a seamless browsing experience from the diverse files available. To sum up, we can say that MyAnonaMouse is a paradise for you if you are a bookworm.
11. Bookyards

The list of the best torrent sites for ebooks and audiobooks can't fulfilled until you have Bookyard. Here, you can find more than 25,000 free ebooks and audiobooks. Furthermore, they also feature 6700 authors.
The website has categories for audiobooks, children, comic books, economics, technology, education, etc. Even you can find any book by the author's name. Other than that, all provided ebooks come in PDF format for easy access.
12. AudioBookBay

As straightforward as its name, the AudioBookBay is another great source of audiobooks. With it, you will get audiobooks for kids, teens, young, and adults. Almost all genre is available there to listen to.
However, it doesn't look like a torrent website, but it's and has a significant library to choose from. Besides this, you can search for any audiobook with its advanced search feature. All audiobooks are downloaded as mp3 so you can listen to any music player.
13. Open Library
Open Library is open for everyone to get fictional and non-fiction on-demand Ebooks. Moreover, other genres, such as romance, thrillers, biographies, and literature, are also available to download and read. Open Library is part of the Internet Archive.
The website is organized nicely; you can find your favorite Ebooks easily. To read an E-book, you have to rent one; many free E-books are also available which is free to read. Moreover, the website has a separate category for kids.
14. Library Genesis
One of my favorites, Library Genesis, is an extremely huge book torrent website that will help you find literature, novels, books, scientific research, and much useful reading for free.
Type whatever you want to read on the search bar, and Library Genesis has relevant results to download. The user interface is more like The Pirate Bay, so if you're familiar with TPB, you won't have any problem making the site useful.
15. Internet Archive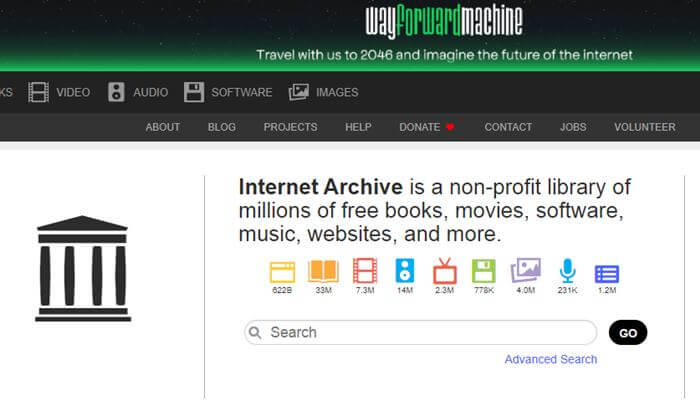 Opting out of the Internet Archive when you want to download ebooks and audiobooks is impossible. Internet Archive is richer in content than any website; you'll be speechless after seeing the huge collection.
Needless to say, it has more than 20 million downloadable E-books and audiobooks. Since it has a clean user interface, accessing its content is very easy. Even you can navigate it by author, book, date, language, and topic.