The Internet has now become an essential need in everyone's life. As many new smartphones have come, most things are getting online, which is why we need better internet, referred to as wifi connection.
It is the best source of high-speed Internet, and it provides excellent speed than mobile data. As technology increases, even internet activity has increased, like surfing and downloading apps, and such things need high download and upload speeds.
Not everyone has wifi access, but you can use the wifi nearby. For that, you need to use wifi hacking apps that can be helpful to get someone's wifi for free. Who doesn't want free wifi? These days everyone looks for free things and saves money.
Disclaimer: We didn't recommend you break someone's privacy. The below list of hacking apps is just for testing and educational purpose. You can use these apps at your own risk.
List of Best WiFi Hacking Apps for Android in 2023
All these apps work for Android and other platforms, such as Linux-based and Windows. However, Android is the most used operating system, so we have provided a list of the best Wifi hacking apps for Android. We didn't recommend using these apps for illegal activity.
1. Aircrack-ng
It is one of the most popular Wifi hacking apps that help you crack the wifi passwords. The aircrack-ng app has a packet sniffer, wireless network detector, WEP, WPA/WPA2-PSK cracker, and an analysis tool for wireless LANs.
It uses algorithms to recover the passwords by recording the packets. Once the packets are gathered, it recovers the password.
2.

Kali Linux Nethunter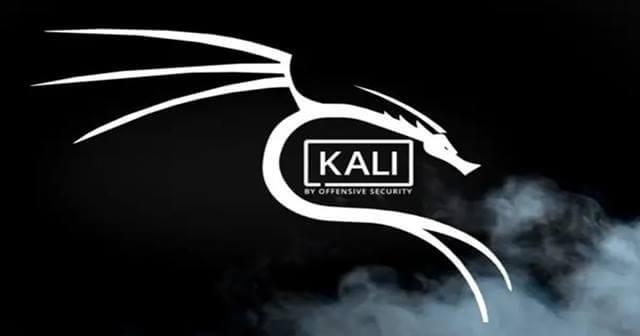 Everyone knows about Kali Linux Nethunter. It is the best OS for ethical hacking. It is a popular open-source Android penetration testing platform. To use the app, first, you need to launch Kali's Wifi tool and then go ahead. It has a simple configuration process that helps you solve the configuration files' problems.
NetHunter app supports Wireless 802.11 frame injection, HID Keyboard, USB MITM attacks, and one-click MANA Evil Access Point setups. The app developers made it work on Google's old Nexus smartphones, with old OnePlus phones and a few old Samsung Galaxy phones.
3. Zanti
Zanti is a widely popular hacking app that helps you find vulnerabilities in your wifi. However, it is not a wifi hacking app but a penetration testing toolkit that helps you find out all the latest vulnerabilities.
Most IT Security Administrators and hackers use this app to find issues in their systems. The best thing about this app is that it has a simple User Interface, making it the most popular app among testers.
4. WiFi WPS WPA Tester
Sangiorgi Srl develops this app that is popular in India, Pakistan, and Bangladesh. The main aim of the developer for making the app was to scan the vulnerabilities in the Wifi network.
WPA WPS Tester Android app is a notorious hacking app for breaking security. It tests the connection to Access Points with WPS PIN, which are calculated using the algorithms. To use this app, you need Android 4.0 or above.
5. Wifi Kill
Wi-Fi Kill is an open-source app that can hack anyone's wifi from your network. It has a simple and user-friendly interface, making it the most popular app. This app is beneficial if you have an open Wi-Fi or WPA-based wifi network with a strong password.
6. WPS Connect
WiFi WPS Connect is very easy to use if you want to check your Wifi network's security. It mainly focuses on checking whether the router is vulnerable to a default PIN. Unfortunately, most of the routers that the companies install have vulnerabilities, like the PINs they use.
Use this app to check whether your router is having any issues or not. Mainly, the app was developed for educational purposes.
7. Netspoof
Netspoof is a Wifi hacker app that allows you to change websites on other users' computers from an Android phone. Once you download the app, log into a wifi network, select a spoof to use, and click on start.
You need to keep in mind that this app runs on rooted devices very easily. To use this app, you can also use custom firmware like CyanogenMod.
8. WiFi Warden
If you don't want to spend money, this Wifi hacking app will be so helpful to you. WiFi Warden app uses fewer data to scan the nearest free wifi hotspots.
It has other features like testing internet speed, seeing who is connected to your network, getting WPS Pins for routers, and other common tasks. WiFi warden app will need a rooted device that runs on Android 9 or later.
9. Nmap
It is a network scanner tool created by Gordon Lyon. Nmap is almost available on all platforms, including windows, mac, and android. Nmap is a free and open-source tool to analyze the host and services on the computer network.
As the name of this app came from "Network Mapper." So it basically sends data packets to the network and analyzes the response. Most of the users use this app for network audits. On the other hand, some use this for wifi hacking on android.