Do you know you can turn your Windows PC or Laptop into a Virtual Wifi router? This means sharing your internet connection to other devices, just like we do on mobile phones by sharing hotspots. The same thing can be done differently on PCs and laptops.
Normally, we use an ethernet cable to share the internet by plugging the USB cable into the PC. But if you don't want to use this method, you can use Hotspot software for your computer. Here are some of the best Hotspot Apps for Windows 11/10 that might be helpful for you.
Best Free WiFi Hotspot Software for Windows 11/10
Here we list a variety of best wifi hotspot software for windows 11/10 that are supported by both Windows 32-bit and 64-bit. You don't need to worry about anything. Just pick up any of these and install them on your computer or laptop.
Connectify has become popular among users due to its performance and simple user interface. With the help of Connectify Hotspot, you can share your internet connection with other devices, including PCs. Moreover, you can also boost the Wi-Fi range with your Virtual Router Pro and share Tethered connections, 3G, and 4G networks.
This software is available in 10 different languages, including English. Connectify also has a light and Dark Theme, which you can switch whenever possible. Pro and Max versions allow you to use more features like an unlimited hotspot, wired router mode, and more.
Compatible with Windows 7, 8, 8.1, 10 and 11.
MyPublic Wifi is a simple and easy-to-use tool that allows you to turn your PC or laptop into Wifi. This app is free to download and apart from sharing the internet, it also performs many other functions.
It allows you to restrict user access to the specific server via a host-based firewall. With the help of MyPublic Wifi, you can block internet services like file-sharing programs.
Moreover, you can also track and record all the URL pages you have visited on your Virtual Wifi. The security feature that is used is WPA2 encryption. If you want, you can check the browsing history of all the devices connected to your network.
Compatible With Windows 10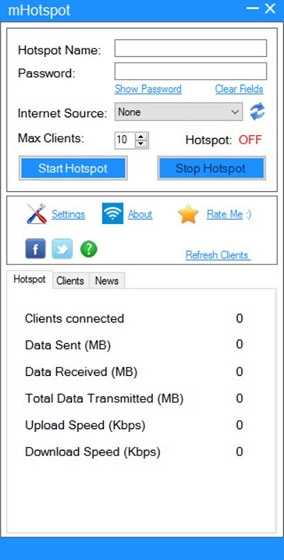 mHostSpot is a free Windows software that converts your device to a Wi-Fi hotspot. It has a user-friendly interface that is very easy to use and performs many tasks just like the conventional router. Assign a name to the hotspot as per your choice, add the password of the maximum count, select the internet source, and more.
Compared to other hotspot software, MHotSpot only covers 400KB of disk space, which is very small. So, it is very easy to download the tool even if you have limited internet. You can share it with up to 10 users, and if you don't want to do then adjust the settings.
Compatible Devices: Windows 10 and other versions.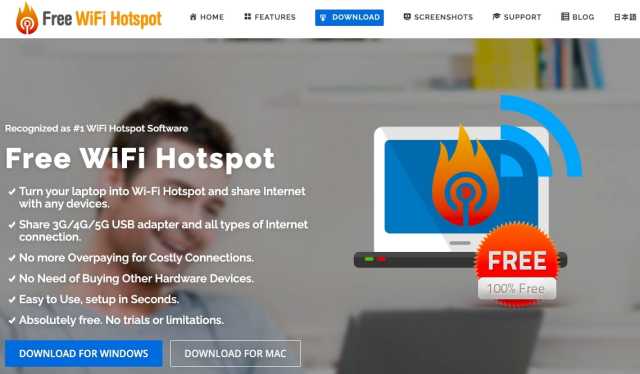 If you are searching for a free Hotspot app for Windows 11/10 without limitations or trials, then Free Wifi Hotspot is for you. Yes, this software is completely free to download and provides you with the internet to devices connected to it via a hotspot.
It provides a great internet connection to all nearby devices and lets you share your USB tethering connection and GPRS. Just download the tool and log in by entering the username and password.
Compatible with Windows and MAC devices.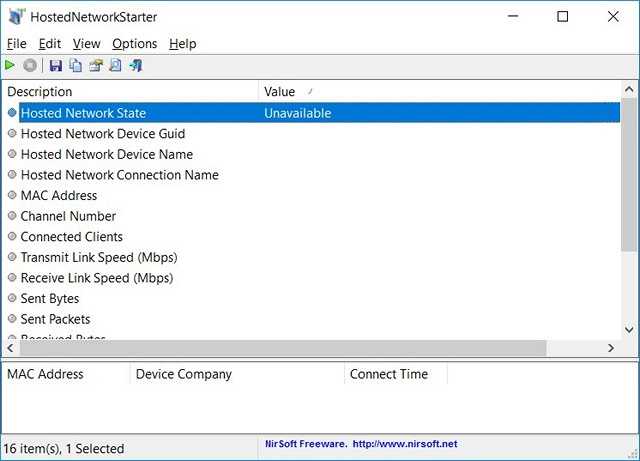 It is a free tool that is portable; you can keep it on your USB and use it anywhere you want. HostedNetworkStarter is developed by Notsoft that lets you create a Wi-Fi hotspot. Create a wifi hotspot and allow the nearby devices to access the internet available on your laptop or PC.
One of the best things about this tool is that you don't need to install it; you can directly start using it. Just run the executable file and start using it. Once you run the file, you will see an option of "Hosted Network" from here, choose your desired settings for the hotspot.
Compatible with: Windows 7, Windows 8, and Windows 10 with 32 or 64-bit computers.

Wifi HotSpot Pro has a simple user interface and is user-oriented software. It needs 12.98 MB of disk space. You just have to install the Wifi Hotspot, and then you can access the internet via WLAN and Sign in to your Microsoft account. It also allows you to customize the properties of the network and network connection sharing.
Compatible with: Windows 11, 10 and 8.
This tool is compatible with Windows Mobile phones. It easily gets connected to a Telekom-HotSpot and it provides easy access to buy a Telekom Hotspot pass. To use this tool, just Sign in to your Microsoft account, install the app, and use it on up to ten devices.
One of the downsides of HotSpotter is, it can't be used in the background. However, the developers are trying to improve the functionality for the customers.
Compatible with: Windows Mobile
My Wi-Fi Router is a highly effective program for setting up a Wi-Fi hotspot, capable of broadcasting a signal over a wide area. The app does more than just let you connect several devices to the same internet connection.
It also lets you send and receive videos across your Wi-Fi-enabled gadgets. They can also choose their own personalized rates for streaming videos.
It also works for sending other types of files. The program also provides the option to password-protect your Hotspot. Sharing a LAN, Ethernet, 4G, or even another WiFi connection is possible.
If you need a tethering hotspot app but don't want to delete it entirely, Baidu WiFi Hotspot is your best bet. This program is as efficient as any other, but it's much smaller. This program's user interface is straightforward and easy to grasp because of the program's practical design. It serves its purpose well and offers a wide range of useful options.
Many people prefer OS Toto as their Wifi software of choice. The UI is intuitive and effective, making it a great choice for new users. With this feature, users can rename connected devices and block them from accessing the WiFi network.
But unfortunately, the software does not provide a file-sharing or video-sharing option. The WiFi signal it broadcasts is powerful and dependable and has a decent range.
Conclusion
Above are the best free wifi hotspot software for windows 11/10 PC. you can freely download this software and use it to create hotspots on your computer. you can get both 32-bit or 64-bit software as per your need. If you have any problem, let us know.