Streaming popular TV shows and movies is easily one of the best activities you can do on the internet. It is both entertaining and engaging at the same time. FlimPlus is an excellent platform for streaming movies and TV shows. 
However, many great FilmPlus alternatives are available in the market that works just as well or even better. So it is good to know some of the best ones. That is why, in this guide, you will find the best FilmPlus alternatives. You can use them to stream your favorite TV shows and movies. 
Note: Some apps might be banned in your region due to piracy and copyright laws. It is always suggested to use these apps with a VPN. 
Best FilmPlus Alternatives
1. TeaTV
TeaTV is one of the oldest and best platforms to stream TV shows and movies with no ads. The platform is also one of the best FilmPlus alternatives.
This is mainly because TeaTV receives frequent updates, and the developers ensure it works seamlessly. When it comes to TV shows and movies, this app has an extensive library. 
If you want to watch any popular OTT content or movies from the past, you will find them on this platform. TeaTV also doesn't have a lot of annoying ads, which is quite good. So overall, it is a pretty fun app that you can use. 
2. Popcorn Time
Popcorn Time is a popular platform for streaming movies and TV shows, and it has been around for a while. One of the critical reasons for the platform's success is its seamless usability. The platform is torrent based, so it is pretty easy to download and set it up. 
Then the platform also supports a wide range of devices, including Android and iOS smartphones, smart TVs, Windows, Linux, and macOS.
The platform works a bit differently compared to some of the other ones on the list, as it uses your local system as a hosting server for links before they can start streaming. But that is no issue. 
3. Tubi
The Fox corporation owns and manages Tubi TV, an excellent FilmPlus alternative. This platform is particularly good compared to FilmPlus because it offers more compatibility with other devices. So the app works with Android, iOS, some smart TVs, and even gaming consoles like PlayStation and Xbox.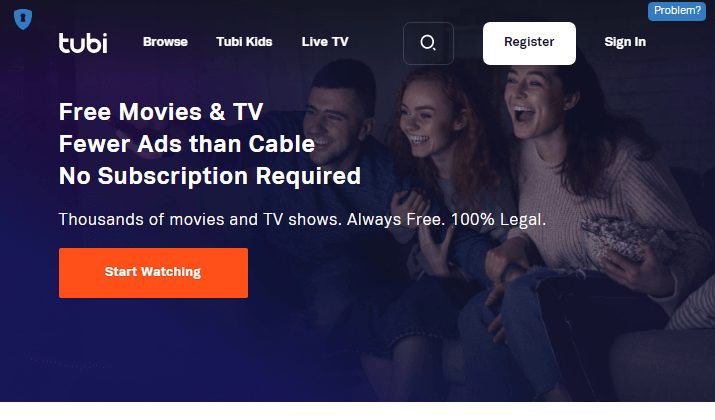 The number of movies and web series you can find on this platform is insane. There are over 40 thousand TV shows and movies to watch from. So there is a strong chance you will find some great content here. It is free to use and does not require a login or subscription.
4. Streamio
Next up on the list is Streamio, and it is also an application worth considering. First, the platform is versatile as it works with many smart TVs, Android, and iOS devices, Windows, Linux, and macOS. So in terms of compatibility, this one knocks it out of the park. 
Then it also has a great collection of movies and TV shows that you can watch. Although setting up the app is a bit tedious, it all works out well in the end, as there is a lot of content on the platform. So make sure you check it out. 
5. Mediabox HD
Mediabox HD is another excellent FilmPlus alternative if you are someone who wants HD content on their mobile devices.
The platform is available for Android and iOS and works with some smart TVs. One of the best things about this app is that it is very compact in size and doesn't use a lot of resources on your device. 
When you open the app, it welcomes you with a clean interface and has large posters of all the latest and trending shows. This makes it easy to simply click on it and start streaming it. Also, all of the shows are available in HD quality, so it is just better to watch. 
6. Vudu 
Another great FlimPlus alternative is Vudu, which can work on any device. The interface of the app is as simple as it can get. Because of that, you can easily cruise through many sections just like that. 
The platform also has many great TV shows and movies to choose from. There are big posters for all the shows; you simply have to tap on them. So the entire experience is pretty sweet. 
7. Pluto TV
Next up on the list is Pluto TV, and it works with a wide range of smart TVs, including Fire TV, Hisense, Roku, Vizio, and Samsung TV Plus. Moreover, the app also works seamlessly with gaming consoles like Xbox and PlayStation. 
Downloading the app and setting it up is a seamless process. Then there are tons of TV shows and Bollywood movies available on this platform from all genres that you can genuinely enjoy. So make sure to check it out.
8. Nova TV
If you are looking for a FilmPlus alternative compatible with platforms like Firestick, Android Box, Nvidia Shield, and Android phones, Nova TV is one of the options worth checking.
This platform searches the entire internet to find you working links to download TV shows and Hollywood movies. 
Because of this, you can choose which show you wish to download, select the quality you want, and then download it based on the internet speed. Because it searches the internet for links, it can be used to stream any show you want.