If you're a civil engineer or just a common man trying to design a house plan, you will need good architecture software for designing purposes. Architecture software is designed to make the work of civil engineers or construction designers easier.
This software can edit, track, or make amazing diagrams or floor plans so that builders can convert them into reality.
Best architecture software can even help you mimic or emulate a real-world building to test the building materials accordingly. It's a helpful feature that most civil engineers and building designers use to design many monuments or buildings.
If you're looking for such designing software, then look no further. Today we list some of the great and free architecture software for architects.
Best Free Architecture Design Software
Although there is much software available when it comes to beginning building and other monumental ideas, however, these software are specifically designed for architects and civil engineers in mind so that they can make the most out of it. Presenting the top best architecture software for you!
1. My Virtual Home
My virtual home is a great software to prepare a home floor design map by yourself. It can make a floor plan in 3D and render it with walls, curtains, doors, bathrooms, etc. All you have to do is make the layout according to your imagination. And the software will do the rest.
It is a wonderful solution if you want to know how your design will look in real life. So if you have a floor plan in your mind, be sure to check it out with the My virtual home app.
2. LibreCAD
Ever heard of Libre Office? Well, Libre makes free open-source software, and LibreCAD is one among them! LibreCAD is an open-source 2D CAD application for Windows, Mac OS, and Linux.
It is based on Qt, a leading cross-platform application and UI development framework. With this software, you can make 2D floor pans with 100% measurement accuracy. Later on, you can print it or share it with your designer.
3. SketchUp
SketchUp is a modern sketching app that allows you to make a rough 3D sketch of your home. Using the app is easy as there are many tools for creating walls, windows, doors, curtains, etc.
The awesome part about SketchUp is that it also allows furniture. So you can also emulate how the floor plan will look after installing the furniture.
4. NanoCAD
NanoCAD is a free CAD program that most architects use to create 3D floor maps. Not only can you create floor maps, but you can also animate them to present to your clients.
NanoCAD is a lightweight package, which is why most architects use it to create building designs. It is ideal for doing small as well as large building projects. And it is available for windows.
5. Revit Architecture
Revit is more like free software for skilled architects and designs professionals. It offers some robust features to create complex designs in less time. Revit even comes with a free subscription service ideal for civil students.
Accuracy is also a major feature of this program. It can accurately make floor pans and building design dimensions without errors. You can design a structure, view it in 3D, or demolish the construction to see its effects.
6. DesignWorkshop Lite
This free software offers 3D design for home and floor plans and any landscape you want to convert into a realistic model. It supports many features such as elevation, lengthening, zooming in, projects, etc.
The great part about Design Workshop Lite is that it supports messages or annotations. They serve as information points on your projects. Multiple shapes are available, including circles, ovals, squares, rhombus, etc., making the designing process much easier.
7. Blender
Blender is an Open-Source 3D modeling toolset. It can create interactive 3D applications, visual effects, animated videos, motion graphics, and more.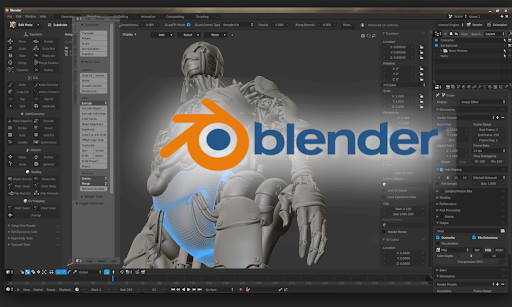 The 3D computer Graphic Software is reliable and flexible and supports several useful model creation and video creation tools. You can further enhance this software with other free community-developed extensions.
8. OpenSCAD
Another considerable open-source application for creating solid 3D CAD. OpenSCAD focuses on the CAD aspects rather than the artistic side of 3D modeling.  It is a script-only based tool and understands only its descriptive language.
You cannot interactively modify the parts using your mouse. Instead, you have to write specific scripts for them. Although this process seems quite time-consuming, it gives users total control over modeling. OpenSCAD is available for Windows, Mac, and Linux.
9. ArchiCAD Modelling
It is free, open-source software for designing architectural models. It provides the essential tools for 2D navigation, canvas modeling, sketch view, etc. ArchiCAD lays a very friendly platform for creating simulations and designing models.
Besides, users can seamlessly navigate through the programs, discover new tools, import/export files, and so much more. Different professionals and enterprises widely use it to create some amazing designs with its dedicated modeling tools.
10. BRL-CAD
BRL-CAD is another mighty open-source, cross-platform architectural software. It has many advanced options, such as the analytical benchmark suite, geometry editing, ray tracing for rendering and analysis, and more.
Moreover, the best part is that it comes completely free and supports Windows, macOS, Solaris, Linux, etc. Above all, BRL-CAD has been in the service since 1979 and successfully delivers an excellent service.
From Editor's Desk
So here we come to the end of this list. No matter if you are planning for a big complex structure to play to make your home floor plan. This software will help you to achieve that and make an awesome design. Let us know which of these software you used for your architecture project.