Huawei technologies Pvt. Ltd. has asked the US-based telecom company Verizon to pay $1 billion licensing fees. Huawei is asking to pay licensing fees for more than 230 patents. An executive from Huawei stated that Verizon should solve the patent issue. These patents cover more than 20 company vendors, including major tech firms based in the US.
This is a Geopolitical Battle rather than a Battle between two companies.
A journal has reported that the equipment involved in this patent issue ranges from core network equipment to the internet of things. The licensing fees for these 230 patents will be more than one billion.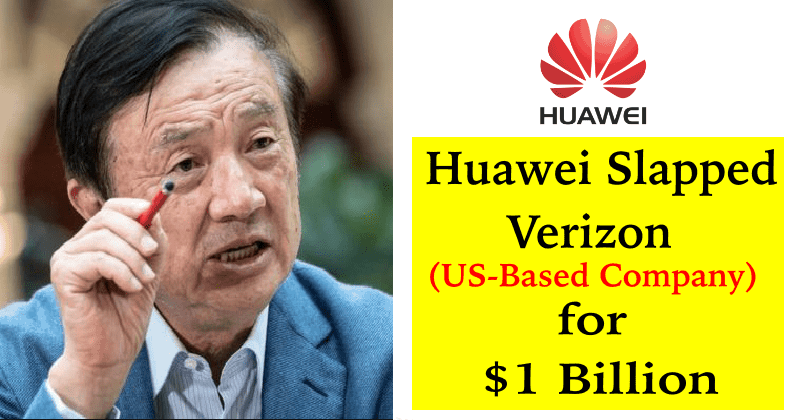 The constant battle between Huawei and the US is taken to a whole new level because of this issue. America has been making allegations on Huawei, stating that their equipment has the backdoor option from where China can spy on US citizens. However, Huawei has denied these allegations for a long time.
Now the issue between Huawei and an America based company Verizon will open up for a new chapter. Verizon has already informed the US officials about this issue.
The representatives from Huawei and Verizon have met recently to discuss the patents that are at issue now. It is important to know whether Verizon uses any other company's equipment, which can infringe Huawei's patent rights.
Rich Young, Verizon's spokesperson, has declined to make any comment as the issue is a legal matter. However, he said that "this issue is not only confined to Verizon. As it involves Huawei, this problem is going to affect the entire industry."
Both Huawei and the other US carrier companies like AT&T and T-Mobile US didn't respond about this issue.