With the rapid advancement of the internet, technologies and the players within are growing smart too. Even with smartphones, people are transforming the world with their skills to a better version, and at the same time, some are actively hacking and stumping these technologies into the soil.
If you love to watch tv-series and movies based on technology and related to computer and hacking stuff, guys below, you can find the list of several series and films like that.
While everything's based on skills, here we have listed a few hacking and hyper-technological shows that would entertain and enlighten you about how hackers or super cool techies play their roles smartly.
Not just entertaining, these would be a part of your starter pack if interested in entering this realm. You can find most of the movies and TV Series on Netflix. If Not, you can alternatively search on amazon prime.
Also Read- 10 Most Beautiful & Notorious Female Hackers
List of Best TV Series Based On Hacking & Technology
1.) Silicon Valley
Prioritize this as first, as Silicon Valley is an excellent show in this space. Aside from depicting how a technological company runs, acquisitions, teamwork, this show has enough humor to make even the noobs watch it.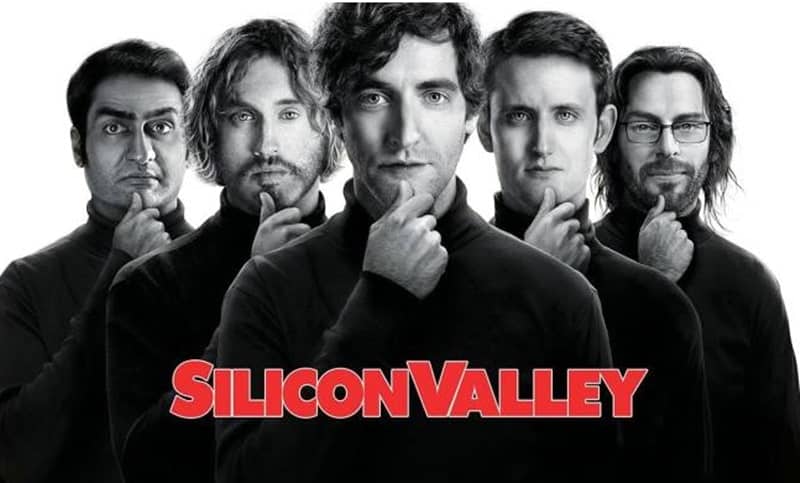 Aside from enlightening you about the real-life at silicon valley, this show portraits other corporate matters as running a business, decision making, creative futuristic thoughts on technology, etc. throughout. Unfortunately, this show has 6 seasons with less than 50 episodes and ended just recently. So I suggest you binge-watch if possible.
2.) Mr. Robot
One of the finest shows showing how hacking works on big corporations. Here, a character named Elliot, portrayed by Rami Malek, is a Cybersecurity engineer by day and a hacker by night. While he's legitimately working at dawn, his social anxiety led him to collapse technologies of fraudulent companies.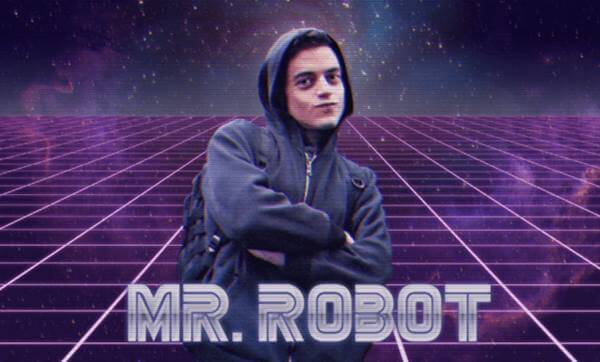 When Mr.Robot, a disbeliever of the current authoritarian economy, things get attractive, he contracts Elliot to ruin his own company! This, too, has ended the series just recently and has 4 seasons with 43 episodes in total, which makes it worth a binge-watch. Try out.
3.) Person of Interest
The lengthy one of our list, Person of Interest, is a severe series fiction of guy named Harold Finch designing a robot "The Machine," which he offers to fed for helping them in detecting terrorist plans in advance.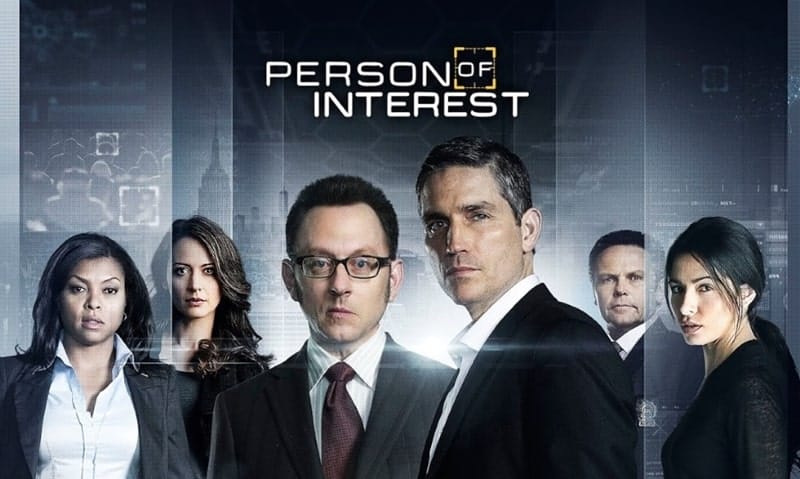 While this is fine, the Machine is found to be collecting past criminal records but ignored by the government. This gives rise to Finch in acting upon those ignored non-terrorist cases along with his CIA assistant. This story mainly revolves around political ideologies and the ethics of humane choices.
4.) Halt and Catch Fire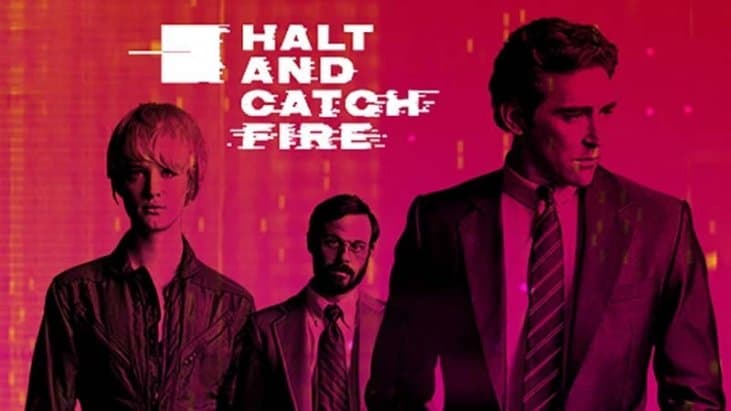 Beginning with a goal of crafting a PC clone for IBM, this plot gradually moves to turn the idea into a start-up and finally compete with search engines to beat them out. With over 40 hours of run time, this is one of the best shows to watch for technological evangelists and business people.
Here, a computer engineer works on building the best CPU. Thus, this plot is mostly the advancements shown in the 1980s.
5.) The IT Crowd
This British-originated sitcom is famous for its humor-based technology drama. The story happens in the IT wing of a renowned company, where three main characters as Maurice, a coding genius, a shy worker Roy Trenneman and Jen Barber, who's the head of their IT department and knows nothing about its mechanism.
Their comedy about managing things and their boss Reynholm (also the name of their company) makes it fun to watch throughout the show. With just 24 episodes, you can binge-watch it in only 12 hours! Of course, it's fun if you do it with your friends.
6.) Almost Human
This story is futuristic, where every cop is assigned a similarly-looking robot to fight the high crimes. Here, John Kennex, a detective who woke after being in a comma, is given a robot to work on his chores. His reasonable dislikes against it and later being satisfied with its companionship make up the plot.
The key to the story is the growth and development of Kennex and Dorian's (his robot partner) relationship. Though the maker Fox Productions canceled the show after just one season, it's worth watching. The key to this drama is budding and strengthening growth.
7.) Scorpion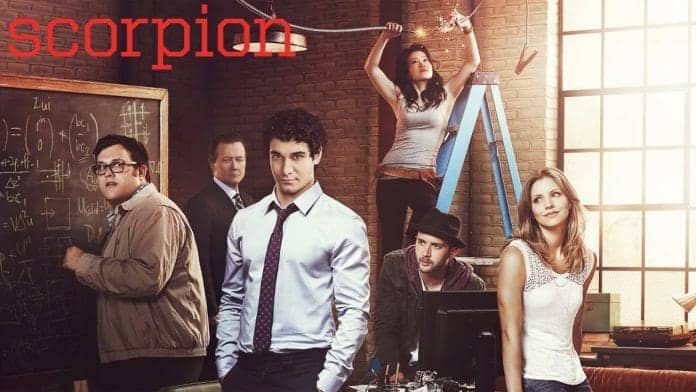 Scorpion is a true story of Walter O'Brien, a guy touts have an IQ greater than Albert Einstein and is a genius hacker. Heard any story of 13yo kid hacking into NASA systems in the past? It's Walter O'Brien, and his life is moderately depicted in this show played by Eyles Gabel. It's fairly rated and can be binge-watched within a week.
8.) Chuck
Played by Zachary Levi (Chuck Bartowski), this show is an action-comedy entertainer where Chuck receives an email containing secrets of the CIA that are dumped into his brain!
It led the CIA and NSA to assign him handlers and leverage him for all the US missions. Funny. Zachary finely powers this story, and we'll receive by the community for his comedy.
9.) Intelligence
It could resemble Chuck, as this show too has a secret operative who's got a super-computer microchip in his brain and is used for the government as an aid in cyber missions. Led by Josh Holloway, Intelligence is rated 6.9 on IMDb, and it should be considered in your playlist.
10.) Betas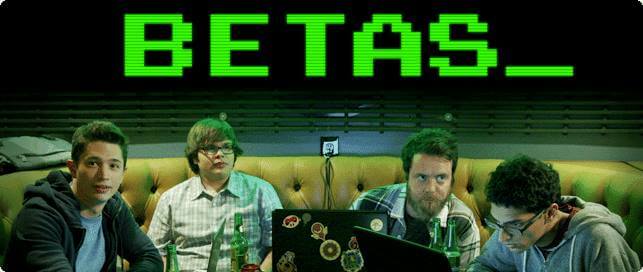 General ideas won't work. And new ideas take time to gain market. Going with this thought is another bunch making an app that's an instant hit of the town. This is Amazon's early originals and has been canceled later, even after receiving positive comments from the community.
You may think it's just another Silicon Valley drama, but any story that has four friends (or group) cracking something is always interesting.
11.) CSI: Cyber
If you're a Cybercrime enthusiast, add this to your list. CSI has moderate ratings, but it's a must-watch. The investigations done by the FBI team here unfold many twists, and every season makes it worth watching. Aside from technology stuff, psychological tricks were being played to confuse and cater to mysteries from criminals.
12.) Black Mirror
Cool series to know about new technology in recent times. This series is about how advanced technology affects a bunch of people. This sci-fi series shows unexpected consequences the public face due to rapid innovations.
It's rated high in IMDb and Rotten Tomatoes and must watch if you are interested in knowing how technology can change our lives.