In the old days, there was only one way to watch entertainment, which was television. Of course, even now, we all watch TV, but if we miss out on anything, we can watch it on the Internet. But in the olden days, if you would miss out on watching anything, we had to wait for the repeat telecast.
However, now technology has increased, and we have the Internet and smart devices in the market. Now, we can watch TV Channels from a desktop PC. If you also want to stream TV shows and movies online, you can use IPTV for Windows 10. On IPTV, you can access live on-demand channels and videos through the Internet.
Internet Protocol Television (IPTV) is a service that allows you to watch online streaming via Internet Protocol (IP) networks. To use the IPTV, you have to buy a subscription and watch all the Live media, TV Channels, and other services on your Windows PC. You can also use it on your Laptop, Android, and iOS devices.
If you want to use an IPTV, we have selected a few of the best ones here. Choose the best one from the list.
Also Read- Best Free Live TV Apps
List of Best IPTV Players for Windows 11, 10, 8.1, 7 in 2022
Below is the best-picked IPTV players for windows computer. Go through the compilation and use one of them according to your need.
1. Kodi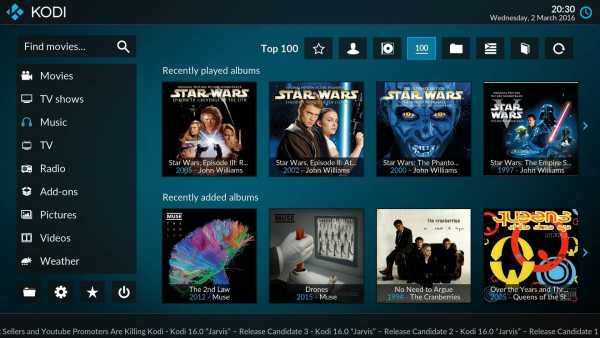 Kodi is one of the best apps with a good range of add-ons. In addition, it has an IPTVaddonn which can be used to make it work as an IPTV player. This add-on can be used for multiple devices like PC, Firesticks, Android TV, and more.
It has a good collection of content from different digital services. This app is straightforward to use, and the User Interface is so simple. You will find so many guide tutorials to take help from it if you don't understand anything.
Also Read- Best Kodi Addons
2. VLC Media Player
The VLC media player is one of the most popular and widely used players. I am sure you all know about this multimedia player. It is an open-source player that manages all the local media and streams the IPTV content. This tool does not contain any ads, spyware or does not track anything. With this, you can easily stream TV on your desktop.
Get VLC Media Player
3. My IPTV Player
My IPTV comes with EPG (Electronic Program Guide), which helps to stream from IPTV channels. This tool allows you to record the shows and can also take screenshots. And if you have a subscription to IPTV, you can use the My IPTV app to listen to radio channels and watch digital TV.
Using My IPTV Player is very easy; you need to launch the tool, go to "Settings," and then load the playlist, select the IPTV channel, and click on OK.
Get My IPTV Player
4. GSE Smart IPTV
It is an IPTV Player to watch digital channels and TV shows. It was designed for Android and iOS mobile devices, but if you want to use it on your Windows PC, you can use it using an emulator on your PC.
GSE Smart IPTV is the best player installed to digital stream channels and TV shows on your PC. All types of video file formats and data types are compatible.
5. Free TV Player
One of the best IPTV Players for Windows is a Free TV Player. With this tool, you can stream live TV channels, movies, and other content on your PC. In addition, with a Free TV Player, you can also listen to online radio channels.
One can use this tool on multiple devices like Mobile, PC, Xbox, and more. The playlists are available in M3U format, and it is free and simple to use.
Get Free TV Player
6. Simple TV
So many users use simple TV software to watch content on PC. It allows you to watch TV shows and other content for free on your PC or Laptop. You can also listen to online radio channels.
The User Interface is well organized and very easy to use. This tool also supports the LUA script, and the playlists, which other users create, can be downloaded.
Get Simple TV IPTV Player on Windows
7. Ott Player
Ott Player allows you to watch your favorite TV channels and shows for free on your PC. In addition, all the users can watch IPTV from your internet service provider on your phone, tablets, or TV.
However, to use an Ott player, you need to get an account from https://ottplayer.es and log in. OttPlayer supports HLS, RTSP, TS by UDP RTMP.
8. IPTV
IPTV is one of the best IPTV players for Windows. With this, you can watch your favorite TV shows, digital channels, and live media for free.
However, this app provides you a platform where you will watch all the IPTV content. This tool is available on multiple devices like Xbox, PC, Mobile, and more.