Do you want any additional software for Windows 10? Yes, but you don't know which one it should be. Then don't worry; we are here to solve your problem. TechDator provided you with a list of must-have software for your Windows 10. These are the variety of tools you can pick according to your need.
Windows 10 is really a great operating system because of its UI and features. But nothing is perfect; in Windows 10, not all types of apps/software are pre-installed, so you can add additional software that will enhance your productivity and user experience.
However, choosing the best software for Windows is the first thing you can do after installing a fresh piece of Windows 10. So we are here to help you select top-rated third-party tools that boost your productivity.
Also Read- Best Amazing Tools To Customize Your Windows 10
Best and Must-Have Software for Windows 10 Users
Everyone should install the given apps on their Windows 10 PC. Let's get started and check out these software.
1. VPN (Virtual Private Network)
If you want to keep your online identity secure, you must have a VPN on your PC. Many websites are blocked in the countries, or the government has blocked them. But what if you want to use that site or want to stream movies? At such times, you can use a VPN.
Apart from that, your IP address, browsing history, location, and online identity can be at risk. All the cybercriminals around the world can see whatever they do online. So, it is better to be safe by using a good VPN service and hiding your IP address to save your identity.
2. Media and Entertainment Software
Getting entertained has become an essential thing these days. So, to enjoy music videos on Windows 10, you must try out this software:
Most of them use the VLC Media player to watch videos on PC as it is one of the most popular apps. It also has a mobile app version, which is also best to use. It can play all types of files without installing any third-party app.
Netflix is the most popular online streaming app. Here you can watch a web series, movies, and TV shows. It has an official website and an app that can be used for watching videos. So, it will be better if you have a Netflix app on your Windows PC to watch your favorite show easily.
3. Driver Update Software
This software helps to update all the outdated drivers. A driver update software is a computer program that allows one or more hardware devices to connect and communicate with the operating system.
If your PC does not have the correct drivers, then the OS will not know what type of device is attached to the PC. So, it is essential to keep your Windows drivers up-to-date.
4. Office Suite
Mostly, our regular works depend on documents, files, spreadsheets, presentations, and other works related to it. And all these files or documents can't be used without having a tool on your PC.
So, it will be good if you have an Office Suite on your device. At this time, you can use LibreOffice, which is an alternative to Microsoft Word, PowerPoint, Excel, Access, and other apps. It works so smoothly; you will definitely love it.
5. Cleaner Software
Have you faced your system lagging? Yes, it happens because of the junk files stored in your system. All these files are trashed and are not needed on your PC. If these are not cleaned off, you will have issues using the computer. So, to avoid such issues, you must use cleaner software.
On the internet, you will find so much cleaner software. One of them is CCleaner, which is used by many of them. CCleaner is a powerful software for cleaning PC. All the temporary files and registry entries are deleted automatically. And it also detects the software which is not required on your system.
6.

 File Recovery Software
Many times we mistakenly delete important files. As we all know, once the file is deleted, we can't get it back. But there is one way to get the deleted files. If you have File Recovery Software on your PC, you can get your important file which is mistakenly deleted.
Sometimes, your deleted file is saved in the recycle bin if you don't delete the file permanently. At that time, you can recover the file.
However, it is better to use a recovery tool not to take any risk. With the recovery tool's help, one can recover and restore deleted files.
7. Video Conferencing Software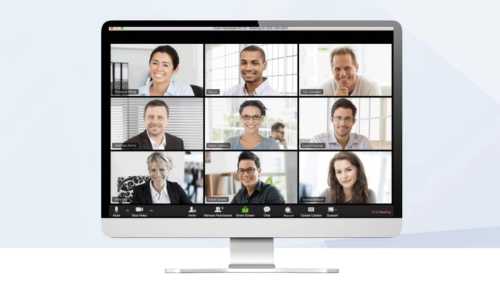 As technology has improved a lot, we can talk to anyone in the whole world from anywhere. We can do video calls to everyone with the help of the apps available. And even meetings are held virtually no matter where you are.
So, if you are working, you must have a video conferencing tool on your PC, with which you will not face any problems if you have a meeting or want to talk to your friends who are away from you.
8. Email Client Software
I am sure you will have multiple email accounts. It is hard to manage personal and professional accounts together. It will be easy for you to use a webmail client or Mailbird on your PC to manage email accounts easily. It allows you to access all the important apps like Whatsapp, Twitter, Facebook, and more on one screen.