TIFF is possibly one of the best file formats, along with PDF. This is because it offers outstanding features, such as mass compatibility, security, smaller size, faster, and many more.
Many people want to convert a PDF file to TIFF to access its superior benefit. This's why we have listed the best PDF to TIFF converter software. It will help you convert PDF files to TIFF within a few minutes.
Best PDF to TIFF Converter Software
We can easily find several PDF converter software within a minute. You have to check them individually- whether they work properly or not. While we have a proven list of the best free PDF to TIFF converter software, you don't need to hover around here and there.
1. Adobe Acrobat
On top of the list, we have the most popular PDF management software, Adobe Acrobat. The software can convert PDF to TIFF format easily. If you want to convert to other formats, you can as well.
Regarding its capabilities, you can convert PDF to TIFF in batches. Depending on your input PDF quality, it delivers the best quality TIFF version.
2. PDFCreator
If you are searching for a PDF to TIFF converter software that has more output control and adjustment features, then look no other than the PDFCreator.
The popular PDF converter app provides the best way to convert PDF to TIFF. Within a few clicks, you can convert a PDF into TIFF effortlessly. Even The software allows us to convert multiple PDFs to multiple TIFFs.
Download for Windows
3. Bravo PDF to TIFF Converter
Bravo PDF to Converter is one of the popular software in this genre. Since it is an open-source and free platform, you can take advantage of personal and enterprise use.
The software is good at converting PDF into TIFF and better at multiple conversions with high-quality output. You can customize TIFF dpi and compression level accordingly.
Download for Windows
4. LibreOffice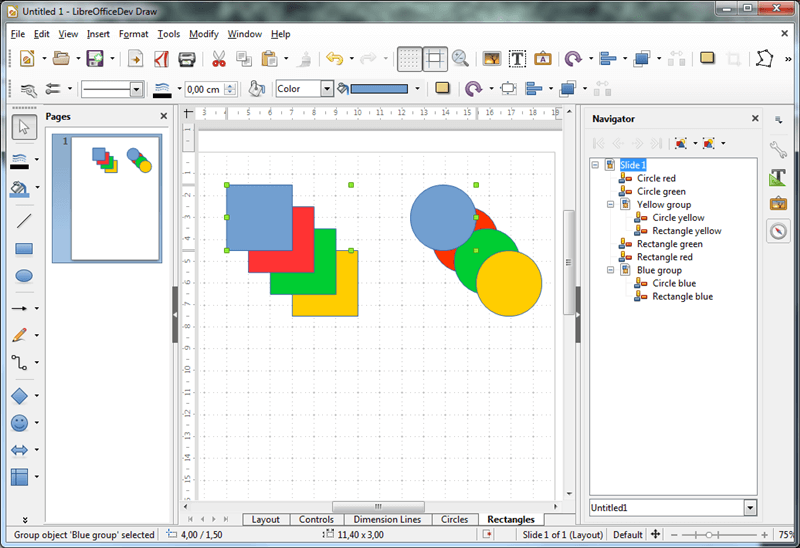 When it comes to PDF management software, LibreOffice is one of the best software out there. Whatever you want inside a non-editable PDF, you can manage it seamlessly. You can edit, merge, add text and multimedia, split, and whatnot using the software.
LibreOffice provides us with a PDF-to-TIFF converter feature in the software. But the only flaw is that you can't convert multiple PDFs simultaneously. You have to convert them one by one.
Download: Windows, Linux, & macOS
WonderShare PDF Converter is one of the best PDF converter software in the market. With the help of this handy software, you can convert a PDF file to TIFF format quickly.
WonderShare PDF Converter software is not a mere converter software; you can be your PDF editor, merger, and splitter. Adding a digital signature is just child's play. Even the app allows compressing of a PDF file. Overall, it is excellent software when it comes to any PDF-related task.
6. PDFonFly
Converting a PDF to TIFF format is as easy as eating pie with the PDFonFly PDF converter. Yes, truly, you can convert into TIFF format smoothly.
You can also merge, split, delete PDF pages, and rotate PDFs per your preference. Its simple ad intuitive user interface allows us to compress and adjust a PDF. Even you can set a password for protection.
Visit: PDFonFLY
7. PDF to TIFF Converter Extension
Setting up new software always demands space, data, and effort. Thus, if you are looking for an ultimate solution without spending bucks and storage, then the PDF to TIFF Converter can be a true savior. It's a chrome extension.
You can easily convert a PDF file to TIFF format using the extension. The extension is useful, just like other handy extensions. Without creating an account, you can take maximum benefit from it.
Visit: PDF to TIFF Converter
8. AvePDF
If you are looking for the best PDF to TIFF converter online, then AvePDF is surely available for your service. Using this online tool, you can quickly transform a PDF file into a TIFF format.
The best thing I love about the AvePDF is its encryption technique. This means all your precious Portable Document Files are secure from any kind of data breach.
Most importantly, the tool deletes all data from its server after 30 minutes automatically. Even it allows us to delete our accomplishments manually.
Visit: AvePDF
9. iLovePDF
iLovePDF is one of our list's most popular and best PDF web-based PDF management tools. The wholesome tool allows us to convert the PDF file into a TIFF format. It also lets you convert or scan your PDF to other formats.
Just like the AvePdf, iLovePDF is also secure and safe to use. Besides that, you can take benefit of its other notable features, such as merge, split, and compress. Even you can convert PDF to JPG format. The biggest talking point of the tool is free to access.
Visit: iLovePDF
10. HiPDF
At the bottom, we have another considerable PDF converter software on our list. Regardless of what format we want to achieve, performing with HiPDF is always easy.
Since it is an independent PDF tool, you can convert your PDF to TIFF in a moment. The powerful PDF software has many features to edit, merge, and spilt a PDF file. Overall, a reliable and handy PDF editor for all purposes.
Visit: HiPDF
Final Words
You need to know about the free best PDF to TIFF converter software. Before installing any software, always check if the software has the ability to fulfill your demands. Otherwise, you can go with the hassle-free online tools mentioned on the list.