Rabbit is a very popular platform to watch movies or other media content with your long distant friend. It supports numerous platforms such as Netflix, Youtube, Hulu, etc. There are many other Rabb.it alternatives available in the market which you can try. Due to many limitations in Rabb.it interfaces, many people look for its alternatives.
So if you're searching for some good movie sync websites, then this is the right place. The prime reason for using Rabb.it is watching movies with friends. However, more such alternatives come with more features and functionalities. We have listed out some of the top Rabb.it Alternatives, so have a look.
Also Read- ShowBox Alternatives
List of Best Alternatives To Rabb.it For Watching Movies & TV Show
1.) Skype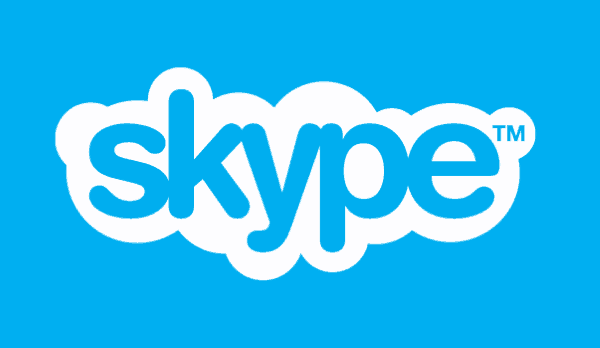 I'm sure you saw this coming, but Skype is one of the best video-sharing platforms and great Rabb.it alternative. And yes you can use it to watch movies with your friends. Just start a conference call, play the movie on your PC and share the screen.
This way you can watch the movie together. Skype also has features for video and voice calls, so that you can use that too. And Skype is available for the majority of devices. It is also a good option if you want to watch offline videos together.
Platform: Windows, Mac, Linux, iOS, and Android.
2.) Netflix Party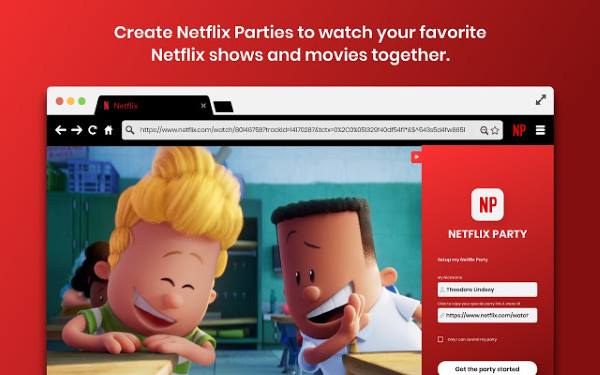 Although Netflix doesn't have any official feature of sharing and syncing videos with your friends, there is another third-party service – Netflix Party, designed to do just that. Netflix party is a simple to use chrome extension, allowing you to sync Netflix videos with your friends. So your friend's group needs to install this extension, and then you can watch Netflix together.
Platform: Windows, Mac, Linux, iOS, and Android.
3.) Watch2gether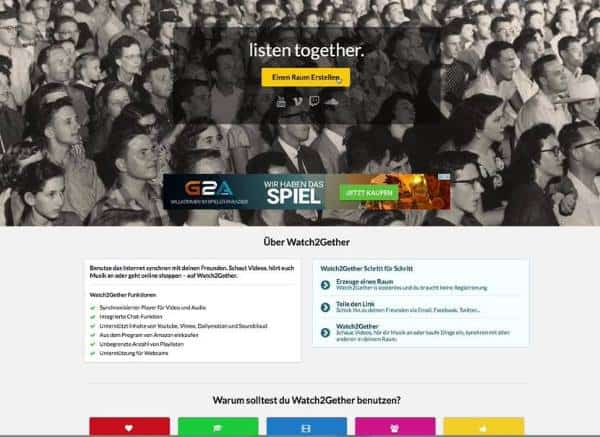 Watch2gether is another fantastic alternative to Rabb.it where you can anonymously share video screens with your friends. You can create your very own theatre room for free. Then you can share the link to invite your friends.
Watch2Gether supports Youtube, Amazon, Facebook, Vimeo, and Dailymotion. So you will find plenty of videos to stream together. And that's not the end of it. You can also listen to music via Soundcloud or watch live titch streams.
Platform: Windows, Mac, Linux, and Browsers
4.) TogtherTube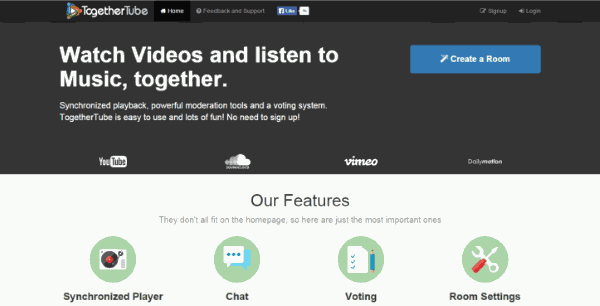 TogtherTube is a private chat network where you can watch movies and youtube together. Not only files, but you can also share files, play games, and do video calls. TogtherTube is an easy-to-use web-based service that allows video syncing.
It is not as functional as other Rabb.it alternatives since it doesn't support Amazon or Netflix. However, when it comes to Youtube sharing and streaming, it's the best option. The best part is that it is free to use, and you don't even need to sign up.
Platform: Windows, Mac, Linux, and Browsers
5.) AndChill
AndChill is more like a social networking platform that doubles as video sharing. You can create your own room where you can host videos for others to watch. It provides a simple user interface and the ability to send or receive audio files.
There are many public chatrooms as well, which you can join and make new friends or connections. You can see what people are watching and how many people are in the room before joining.
Platform: Windows, Mac, Linux, and Browsers
6.) Synaptop
Synaptop is a dedicated video sharing platform made for the sole purpose of sharing videos. It lets you watch a sync video with friends or family members through a remote connection.
The great part is that all the features are free to use as long as you have a free account. There are various options for watch movies, listen to music, play games, or collaborate on projects or assignments. It is more like a complete remote desktop sharing solution.
Platform: Android, iOS, and Windows
From Editor's Desk
In the end, we can say these sites can help you to watch movies and tv show with your friends online. Rabbit is now used by many users worldwide so you need to try something new. so we come up with a list of best sites like rabbit. You can choose according to your need.