After banning financial institutions from transacting in cryptocurrencies, China further cracks down on miners now. An announcement from China's Vice Premier Liu He on targeting cryptocurrency miners has threatened the activity in the country. This led to two of the world's biggest mining pools, BTC.TOP and HashCow to halt their operations and Huobi exchange to stop serving Chinese customers.
China Continues Cracking Down Cryptocurrencies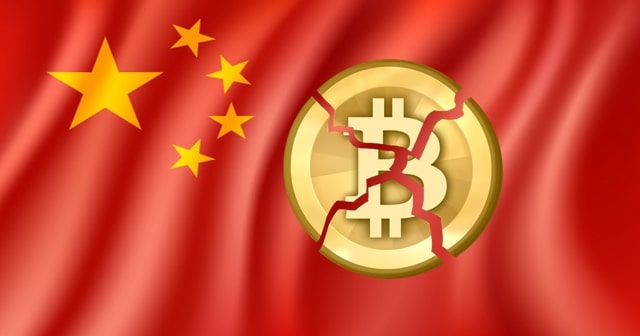 While the technology underlying cryptocurrencies – blockchain seems to have a value, not every byproduct of it – cryptocurrency carries a value. Some are made out of a joke, like the Dogecoin and Shiba Inu, and used for nothing more than general transactions. Moreover, their high volatility nature thwarts governments and businesses from using them as a payment form.
The very same reason along with others like the inability to track some cryptocurrency transactions forced several countries to ban them altogether. One such country is China, which has banned cryptocurrency exchanges and ICOs in 2017 and now cracking down on miners too.
Last week, we've seen the country's payment regulator affirming their stance on barring financial institutions from transacting in virtual currencies, which slammed the cryptocurrency market to the ground with top coins losing at least 20% of their value. Now, a similar notice hinted at by a top Chinese official trigger the further crash.
As per reports, the Chinese State Council committee's Vice Premier, Liu He speaking at the 51st meeting of the Financial Stability and Development Committee said, the country needs to monitor businesses facilitating financial activities and a crackdown on Bitcoin mining and trading transactions. This is to stabilize the financial economy.
While no proper regulations were mentioned yet, this first-ever such announcement has created enough panic among the local miners – HashCow and BTC.TOP, who announced halting the purchase of new Bitcoin rigs and operations in the country. These two along with other miners in China account for nearly 70% of the world's crypto supply.
Further, a popular cryptocurrency exchange Huobi has announced to suspend both crypto-mining and trading services to mainland Chinese customers and said instead they'd focus on overseas businesses.