Imagine getting interrupted because you ran out of your data while downloading your favorite games, movies, etc. Well, it's one of the most frustrating things to ever happen with anyone. Unfortunately, every one of us has suffered from a similar situation at least once in our life.
If you, too, are annoyed by the same bandwidth error repeatedly, you can go for a bandwidth monitoring tool then. A bandwidth monitor keeps track of your internet speed and usage and provides real-time updates.
You can track which apps are eating how much of your bandwidth data with bandwidth monitoring. Most bandwidth monitoring tools also have an inbuilt locking system that prevents certain apps from using your internet bandwidth.
With such monitoring tools, you can control who can access your internet bandwidth data and check which apps use the most internet bandwidth. So let us check out some of these fantastic tools for windows PC.
Also Read- Best IP Address Changer Software For Windows
Best Free Bandwidth Monitoring Tools For Windows PC
Here we have some of the best tools to monitor your bandwidth in Windows Computer.
1. BitMeter OS
Bitmeter OS is open-source software designed for monitoring bandwidth-related stuff. This tool helps you monitor your internet usage and speed via different graphs, charts, and other visual representations. It is free software available for Windows, Linux, and Mac OSX.
It provides you with real-time info as it keeps updating every second simultaneously. Moreover, you can also view the history of the past days, weeks, and even months through the history window.
2. BandWidth D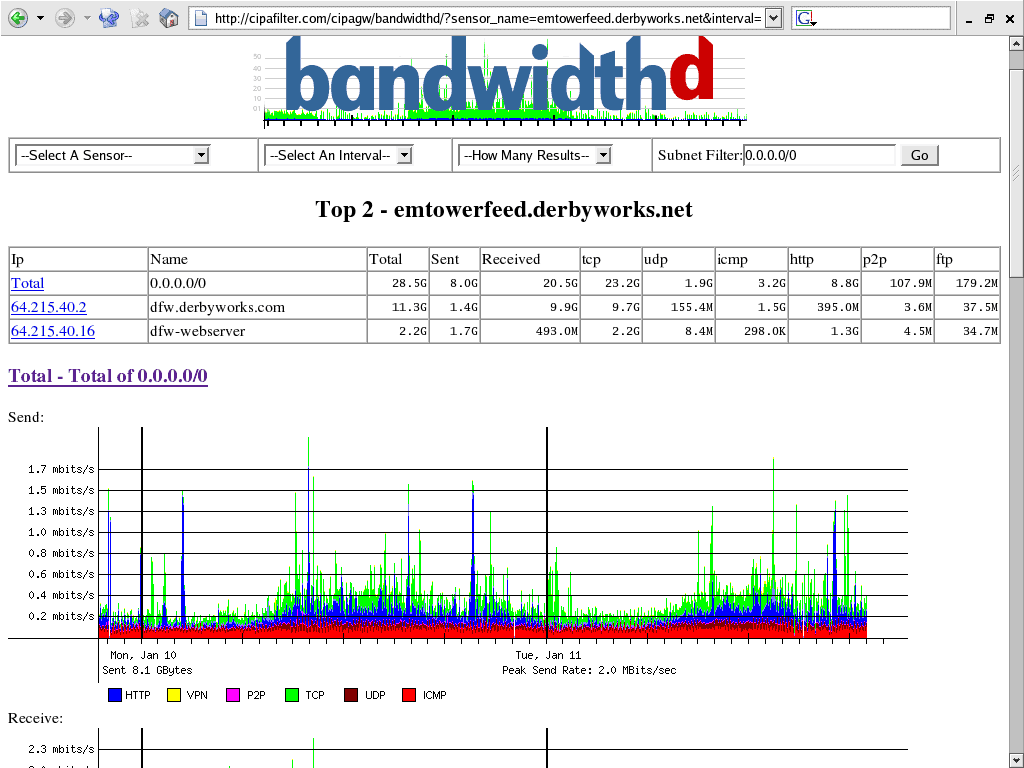 Bandwidth D is a good option if you are looking for Bandwidth Monitor. It quietly runs in the background while keeping track of all your Internet-related information. In addition, it allows you to log out from each IP address usage data every 3.3-10 minutes and even 1-12 hours.
It shows all your data usage via interactive graphs or tables. Besides, it asks for a few configurations to display your data in any graphical form. All log-outs are either offered in CDF format or exported into the backend server.
3. Freemeter Bandwidth Monitor
Another freeware tool for monitoring over bandwidth. The Freemeter Bandwidth Monitor is a lightweight tool that helps you deepen your bandwidth usage. The software comes with a more straightforward interface that is portable and provides real-time data.
Not to mention that it leaves no traces behind once it is removed from use. On top of that, it comes with further useful tools such as UPnP NAT, URL Grabber, and many more.
4. PRTG Bandwidth Monitor
The PRTG Bandwidth Monitor is an integrated part of the Network Monitor of PRTG. However, you can get this software for free; you will get only up to a max of 30 sensors. The moment you are done organizing your sensor, it starts its work directly.
Above all, PRTG even looks after the upload and download time and several other frameworks. It's one of the best free network monitoring tools with over 200 different sensors and much smoother performance.
5. NetWorx
NetWorx is comparatively a much simpler tool that provides you with excellent results. This compelling tool helps you collect and display fair data. Along with monitoring the bandwidth, you can also make some customizations too.
Even after being a simple one, NetWorx has so much for you. Also, it provides notification alerts in case of network down or excessive data flow. And you can also export the data in several common formats, like HTML, Excel, Word, etc.
6. ShaPlus Bandwidth Meter
With the ShaPlus Bandwidth Meter, keep a watch on all your Internet usage and traffic. At the bottom of your screen, a tiny window will display all your current usage information, full-day, and the whole month.
The software comes with an intuitive and user-friendly interface. There is not much configuration, making it easier for even beginners to install it.
7. NetSpeed Monitor
The NetSpeed Monitor is the last option on our list. It is a lightweight, compact tool for monitoring your Internet speed. It mainly tracks your upload and download speed to get an overall idea of the volume consumed.
The TCP and UDP further help you view the local and global addresses and their status. It shows you the total bandwidth consumption of an entire day or a month.
8. Rokario Bandwidth Monitor
If you're looking for a lightweight monitoring tool for your old windows PC, it is the best you can find on the market.
It is simple to use, uses fewer resources, and is free to use. The premium and enterprise versions are costly, but they are free for personal use.
9. Cucusoft Net Guard
It is an entirely free and roast networking monitoring tool for Windows PC. You can easily see your outgoing and incoming traffic from any internet source.
It also helps you boost your internet speed and removes any special entity that might use your internet without your concern.
10. ISP Monitor
You can also verify your Internet speed with ISP Monitor; you should only be charged for the speed you receive. Additionally, it provides real-time traffic tracking.
It has a built-in Traffic Monitor that shows the current network speed in three distinct ways. Customizable settings are available for each of the three modes.
In addition, ISP Monitor shows you how much of your total quota has been spent and lets you make adjustments before they approach the threshold limit. You can do this by changing the application's settings to place download and upload limits.
You have the option of allowing ISP Monitor to cut off your Internet connection if it reaches a certain threshold. ISP Monitor is a virus-free and spyware-free application.
From Editor's Desk
So, these were some of the tools that might help you keep a watch on your data usage. Comment below if you liked any of them or have a better one. Never run out of your data and continue with your work in the same flow.