Do you like to make new friends? Well, we are not talking about the regular friends we make in school and college. Here are talking about Online friends. I am sure many of you might have met strangers online via chat apps available. If you are a gamer, you might have used the Discord app, where you can stream, do voice calls, and more in the chat room.
Have you ever used such Chat Room apps for Android smartphones? These chat apps help you reduce stress and enjoy your life. Using these apps, you can discover your new skills and get involved with people with the same interests and activities. Here, we have mainly focused on the chat room apps that help you communicate with strangers and have fun.
Also, Read- Best Anonymous Chat Apps
List of Best Chat Room Apps for Android
Below are the best chat room apps for Android that you must use to build your online social network with strangers. Almost all the apps are free to use.
1. Discord
Discord is the best chat room app for gamers. If you are not a gamer, you can also use it, but mostly it is used by gamers. There is a separate text chat room, and you can also use voice calls. With just one click, you can mute your microphone whenever you want.
The app is suitable for audio, video calls, and text. Some of the key features are voice channels, direct message, play a song using a '; play URL' slash command. If you want basic features, then it is free, and for more features like GIF Avatars, add custom emojis, and more, then get the premium version.
Price: Free/ $4.99 per month
2. MeetMe
It was initially considered a dating app, but now, it is the largest chat app available with a user base of 100 million. To use the app, you need to create an account and then start chatting with strangers and make friends.
It allows you to do a video call, messages and can also stream with them. Moreover, you can also play casino and arcade based games. You can count your profile views, the gifts you receive, and much more.
Price: Free with in-app purchases
Also, Read- Best Random Video Chat Apps
3. Telegram
It is one of the most popular messaging apps. Telegram lets you do a private chat as well as a group chat. The chat room is referred to as a channel in the app, which you can create and make friends.
However, these channels are private, but many people make their chat public. You can chat with strangers on this app and get all the latest movies and series without paying anything.
Price: Free
4. Viber
Earlier, Viber was one of the popular apps used by many when there were no Whatsapp audio and video calls. At that time, the app was in demand for communicating on a video call. But now it is not used so much, but some users like to talk to strangers in a chat room.
It allows you to make a phone call to landlines Skype style for which you need to pay a fee. You can find a chat room or can create your own. Normally the app is free to use, but it has in-app purchases for regular phone calls and sticker packs.
Price: Free
5. Whisper
Whisper is an online chat room app where millions of people share real thoughts, trade advice, and more. It has a community of more than 30 million active users monthly and also has chat rooms for fun.
Moreover, you will find chat rooms, what's happening nearby, and the app's new chat rooms. One of the primary and most significant differences in the chat User Interface is different from a tweet style, not like a standard post.
Price: Free
6. Zello PTT Walkie Talkie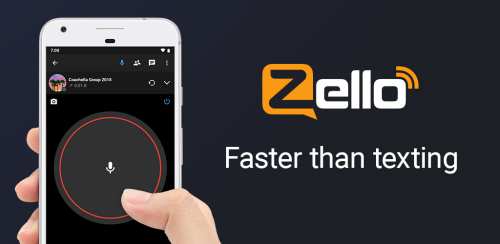 Zello is a free walkie-talkie app that connects you to other users and radio channels where a huge group of people can talk. The app will work only if you have an active internet connection; if you lose network, it's of no use. You can create a public chat room or a private room with up to 6000 users on this app. You can use the PTT function to talk to them in radio style.
Price: Free
7. ICQ New Messenger App
ICQ is a messaging app that converts voice messages to text. You can read and subscribe to channels you like, create a group, chat with friends, and use messenger bots to make life easier. The app has made several changes, and now it works like the standard chat apps. It lets you send direct messages, make a video chat, and more.
Price: Free
8. Amino
Amino is also a popular chat room app like Discord. However, Gamers mainly use Discord, but Amino is for many people, so it is popular. You can join the chat rooms, customize your profile, and much more. It has the ability to create polls and quizzes, watch videos, and read blogs.
Price: Free with in-app purchases